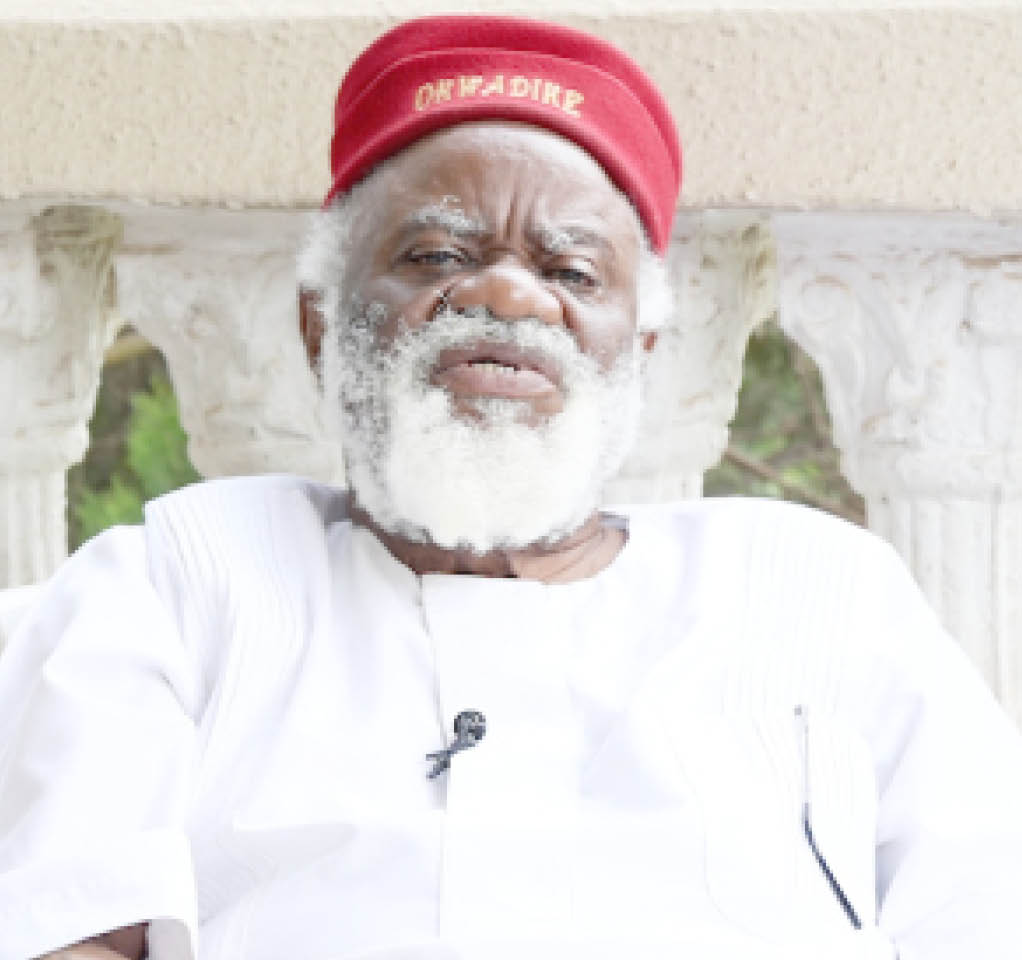 Former Anambra State governor and elder statesman, Dr Chukwuemeka Ezeife is celebrating his 85th birthday today.
Born November 20, 1938, Ezeife served as the governor of Anambra State from January 1992 to November 1993 before General Sani Abacha took over power from head of the Interim government, Chief Ernest Shonekan.
Prominent Igbo activist, he is known be very outspoken on issues concerning Igbo interest.
His success story is one of the most fascinating ever told about a statesman. He rose from an apprentice trader to a PhD holder from one of the world's best universities. 
Born in Igbo-Ukwu, Anambra State, Ezeife's fame rests on sheer determination to succeed even where others have failed. He did not attend conventional secondary schools, but taught himself through correspondence courses, and qualified for university admission. He obtained a Bachelor's degree in Economics from the University College, Ibadan before he proceeded to the Harvard University on a Rockefeller Foundation scholarship. He obtained a Master's degree and then, a PhD in 1972.
Ezeife was a renowned school teacher who later became a Headmaster and subsequently, a lecturer at Makarere University College, Kampala in Uganda.
He became a Teaching Fellow at Harvard University, and a Consultant with Arthur D. Little in Cambridge, Massachusetts.
He joined the federal civil service as an Administrative Officer and rose to the position of Permanent Secretary. He is notable for his eloquence, courage and candor. At all times, he speaks truth to power.
Ezeife became governor of Anambra State at the most critical time in the history of the state. He assumed office on January 2, 1992, on the platform of the Social Democratic Party (SDP), barely four months after the creation of the state on August 27, 1991. He had the enormous responsibility of laying the foundation for the development of the young state with an old name.
To give the state a lift, he launched the 'Think Home Initiative' that encouraged wealthy sons and daughters of Anambra origin to invest in the state. That initiative became a success because it marked the beginning of the transformation of Awka, the state capital, from the quiet town it was in 1991 to the capital city it is today.
Ezeife's administration was short-lived following the military intervention of November 17, 1993, that aborted the Third Republic. But in the brief period he was in office, he attracted federal presence to the state. He transferred ownership of the Nnamdi Azikiwe University and the Federal Polytechnic, Oko to the Federal Government.
Since leaving public office, Ezeife has remained active as a mentor and an activist in defence of democracy and good governance.In January 2010, he was among thousands of people who demonstrated in Awka to demand credible and violence-free governorship elections on February 6 of that year.
In November 2021, he played a crucial role alongside other elders of the state, religious leaders, and traditional rulers to get the Indigenous Peoples of Biafra (IPOB) to call off a sit-at-home protest scheduled for November 6, 2021, the day of the Anambra State governorship election. Through his intervention, Anambra State held a peaceful governorship election against all odds.
A book will be launched in his honour within the week by a group of lawyers.