Spokesperson of the Nigeria Police Force, Olumuyiwa Adejobi, says he has never collected bribe since he joined the police.
Adejobi said this on Monday while responding to an X user who asked him to swear by his "village deity" that he had never accepted a bribe since joining the force.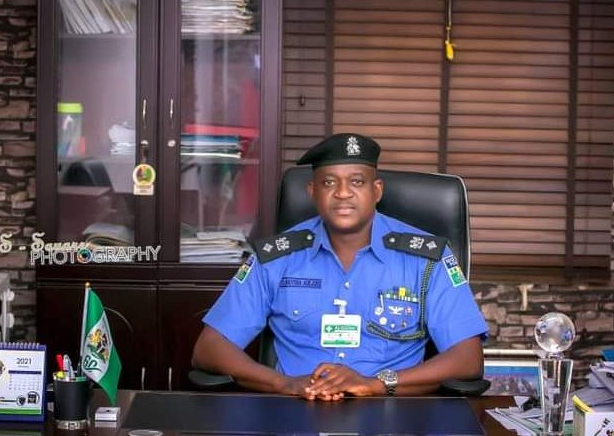 The verified user posed the question after Adejobi wrote: "Police administrative bail is free. If anyone demands bail money, you too demand an invoice or receipt to prove payment. If he can't issue it, dont pay. That is a fraud. I have said this severally. Thanks".
Adejobi responded saying that since joining the police force in 2005, he has never accepted bribe.
He further disclosed that as a crowned prince of Owu, it would be "ridiculous" for him to accept bribes.
"I have answered this. PR is in me. I joined NIPR in 2004 before I joined the police in 2005. I have been a PR man before I even applied to join the police. I even reject gifts. Many people on Twitter have been willing to recharge my phone, but i appeal to them not to do.
"Those who know me know I reject gifts, let alone bribe. I am a crowned prince of Owu, so it's ridiculous to take a bribe. If you do well, Nigerians are very nice and ready to appreciate you, and bless you in all areas, if you are a nice officer," the police PRO wrote.
Recall that there have been several documented cases of Nigerian police officers involved in extortion.
Last years, a report from a survey conducted by the NOI Polls revealed that 73 per cent of Nigerians do not trust the personnel of the Nigerian Police Police.
The survey conducted by NOIPolls, a research organisation and Afrobarometer's national partner for Nigeria and presented in Abuja, was collated through face-to-face interviews within the past year and fieldwork in March 2022.
Also, 73 per cent of Nigerians said "most" or "all" police are corrupt, which is the worse among public institutions like the parliament.
In 2016, the World Internal Security and Police Index (WISPI) rated Nigeria Police Force (NPF) as the worst in the world.
The WISPI was produced by two bodies – the International Police Science Association and the Institute for Economics and Peace.

The report measured the ability of the police to address internal security issues. The police in 127 countries were assessed across four key areas and that of Nigeria scored the least in those areas.