By Solace Obinna Francis
Beats LABAKA Street 1:0 at full-time to clinch on the Golden Cup
It was a memorable day on Sunday 17th day of September 2023 as Owodunni street hosted the Third place and Final Match of the 2nd Edition of the OMOBARCA Community Cup 2023. The third place match kicked off at about 2pm between Owodunni Street and Agbamu Street with Owodunni grabbing the Bronze medal after beating their opponent one goal to nil.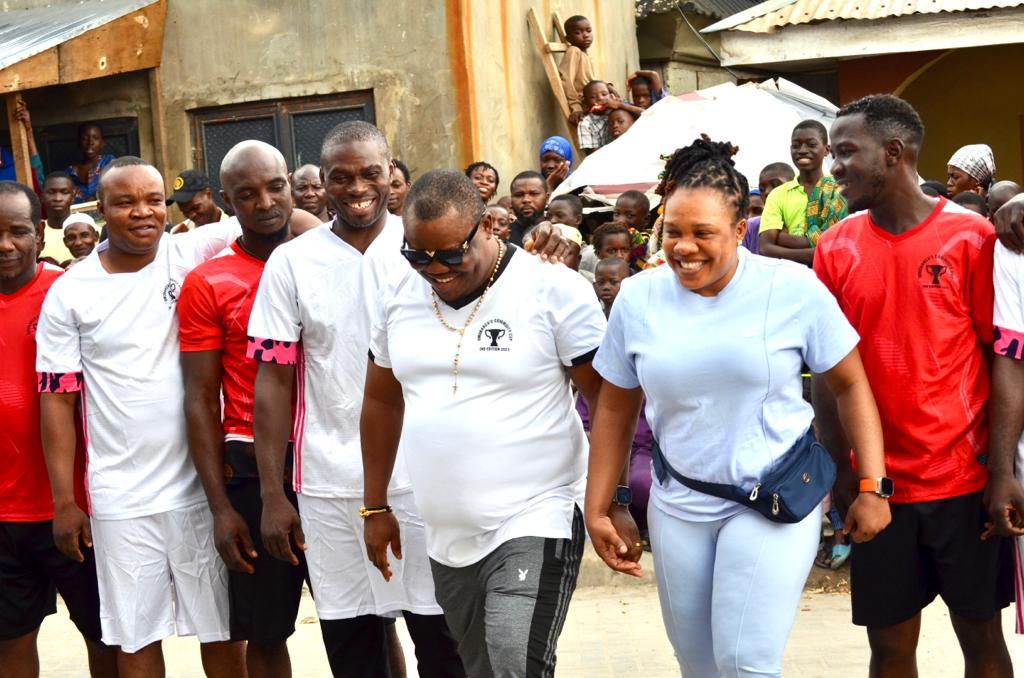 The final game which was between ALAFIA and LABAKA Streets kicked off at about 4pm with a goalless draw at halftime. An injury time penalty awarded to ALAFIA street due to a handball by the last man standing at the LABAKA team's defence wall gave them the opportunity they needed to seal a victory at the tournament beating LABAKA street one goal to nil. There was cheers of jubilation for the ALAFIA street supporters and all others who witnessed a good performance from both teams.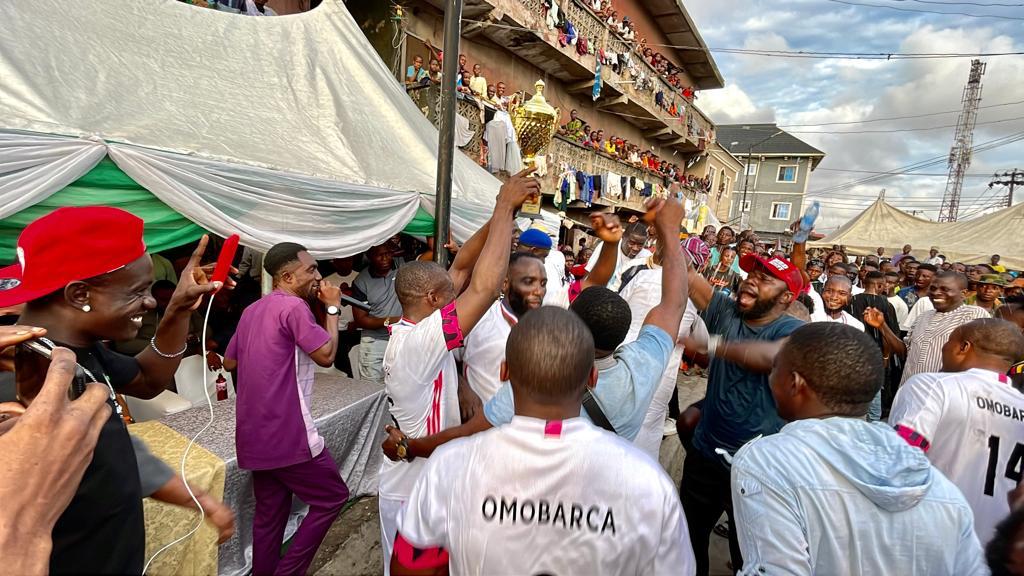 Hon. Francis Barthlomew Chima aka OmoBarca and his wife were amongst other dignitaries who came to watch the match. They did the honours of presenting the medals to Owodunni, LABAKA and The new Champions ALAFIA streets. Announcing their prize money; the third place team got the sum of #200,000, the second place team got the sum of #300,000, while the New Champions got #500,000. Mr. Omotayo of LABAKA street received the sum of #200,000 as the Most Valuable Player of the Tournament, Alhaji Aso also received the highest goal scorer award with the sum of #200,000 while ALAFIA street got an additional #500,000 to help them have a befitting celebration being the street of the competition's host.
Since the inception of this tournament, it has helped the youth to think well of themselves, encouraged a peaceful coexistence within the community and has helped improve the lives of many in the community whose businesses have prospered due to the secured community. Hon. Francis Barthlomew Chima aka OmoBarca is not relenting on his mission to make Ajeromi Ifelodun federal Constituency a generally peaceful, productive and prosperous place for all. OmoBarca is touching lives on a daily basis through Education, Entertainment, Sports and other palliative measures.
We continue to support his mission and hopefully soon enough he will take the role of leading Ajeromi Ifelodun people to the promised land.