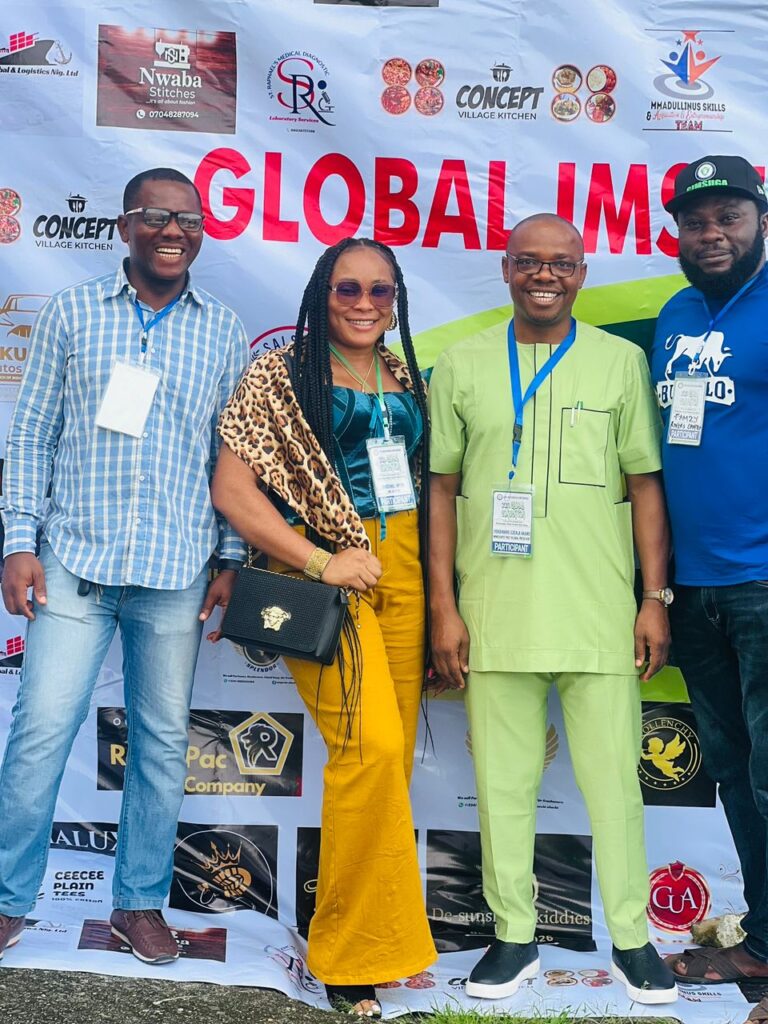 The Annual Convention and General Meeting of Global IMSU Graduates Alumni (GIMSUGA) has ended in Owerri, Imo State capital.
The event took place at Rockview Hotel Owerri from August 17th to 20th, 2023 with Senator Hope Uzodimma, CON, Governor of Imo State as the Special Guest of Honour.
He was also inducted as the Grand Patron of Imo State University Alumni. The Governor was represented by the Honourable Commissioner for Special Projects, Imo State, Hon Obidiegwu C. Stanley.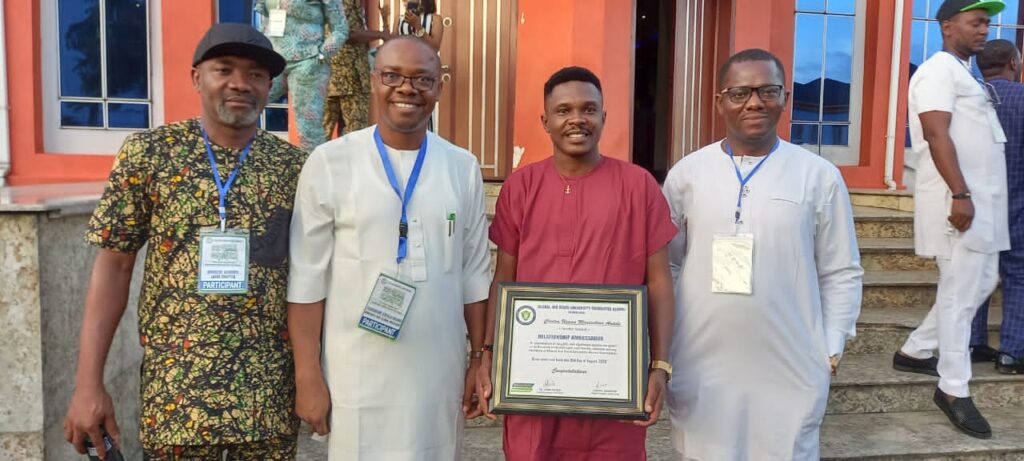 The Chairman of the occasion was Rt. Hon. High Chief Canice Moore Chukwugozie Nwachukwu (Omeogo Ogbaturuenyi N'Orlu), Member of the House of Representatives for Orlu/Orsu/Oru East Federal Constituency.
The keynote address was delivered by Prof. Johncliff Nwadike, Honourable Commissioner for Education, Imo State.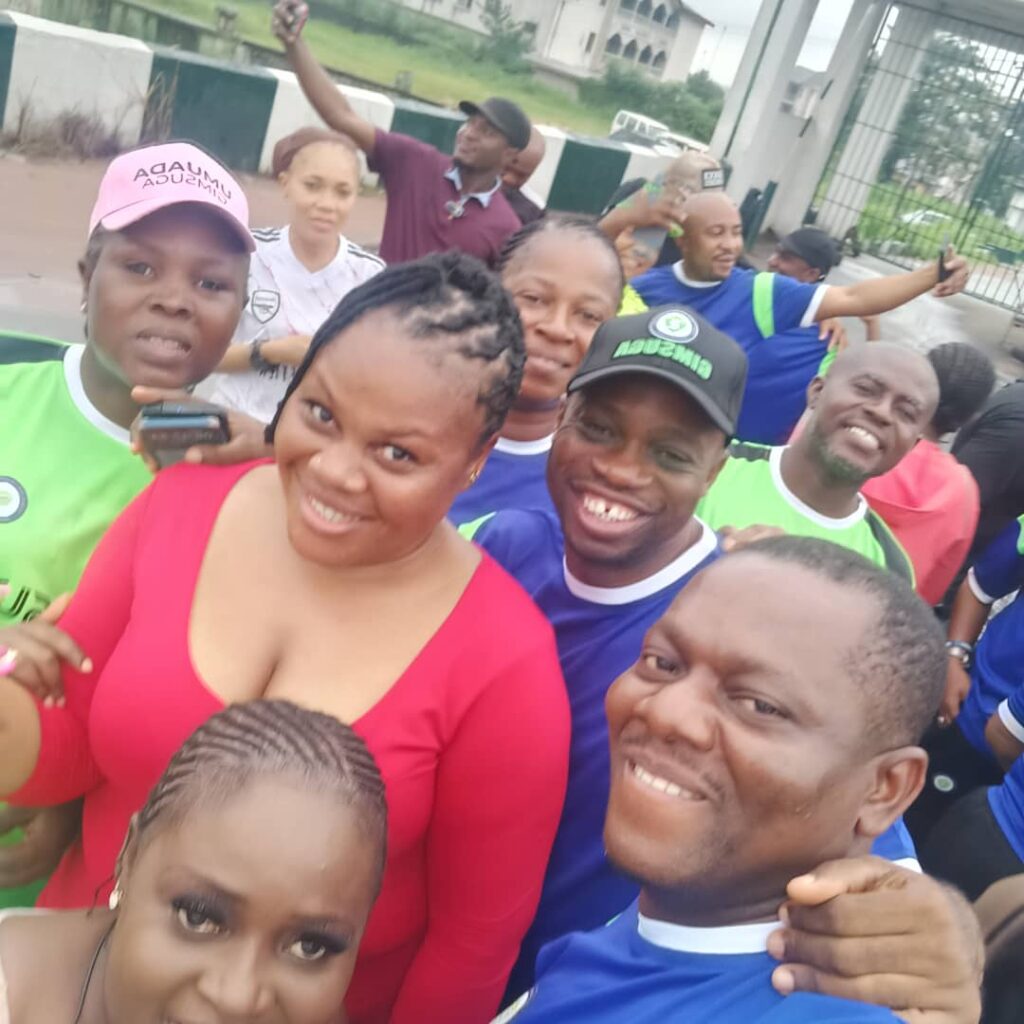 Other eminent personalities that graced the event, includes: Rt. Hon. Eugene Okechukwu Dibiagwu, Member of the House of Representatives for Ohaji-Egbema/Oguta/Oru West Federal Constituency, who received an Honorary Global Ambassador award; Chief Adm. Amb. Willie T.C Obidiegwu, Sole Administrator of Oru West LGA and Chairman of ALGON, Imo State, who received an Excellent Public Service Award of the Alumni; Dr. Stephen Olawale Fasakin, Chairman of Association of Nigeria Universities Alumni (ANUA) and President, University of Ilorin Alumni Association; High Chief Amb. Michael Onuoha, who was awarded with the Star icon Ambassador of the Alumni; Double Chief Dona Nwaogu, Special Adviser to the Governor of Imo State on Motor Parks Management, who also received a Honorary Global Ambassador award of the Alumni; Ms. Ify Onyegbule, Director General of Imo Broadcasting Corporation (IBC), was also present and received an Excellent Service Award. Chief Samuel Udeh, Chairman, NURTW, received an Honorary Global Ambassadorial award. Also in attendance were graduates of Imo State University from within and outside Nigeria.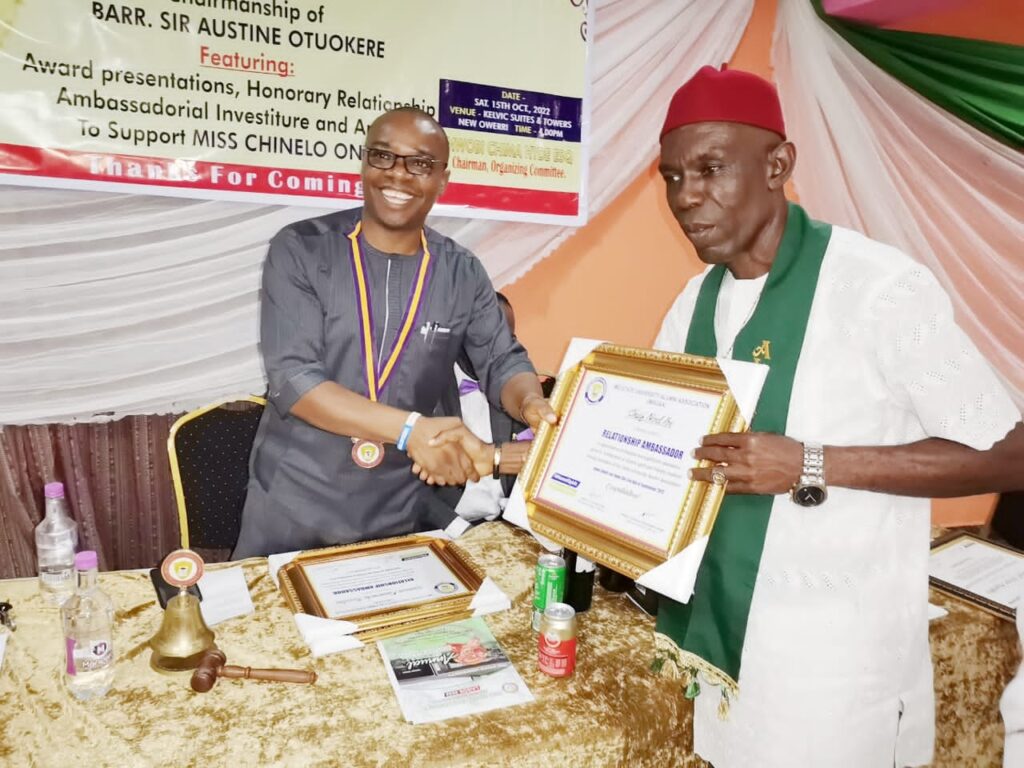 Activities during the convention include: Townhall meeting of the Alumni and the University Community held at the Auditorium of Imo State University, Owerri, during which there were interactions and interface on areas of mutual understanding among the University Management, Undergraduates and the Alumni. A business exhibition tagged House of Friendship was also part of the program. It was a platform created for both Alumni and Undergraduates to showcase their products and services for possible business connections.
There was also a Health Walk by participating Alumni from Golden Tulip Hotels, Owerri to the Senate Building of Imo State University, Owerri and to the Government House round about, then back to Golden Tulip Hotels. The Theme of the Health Walk bordered on an awareness program on Breast Cancer and Prostrate Cancer in partnership with the Breast Cancer Association of Nigeria(BRECAN) Imo State Chapter.
A communique was issued at the end of the convention signed by GIMSUGA Global President, Dr Anayo Uhiara and the Global Secretary, Dr Uzoma Asuquo and others.
Read part of the communique:
OFFICIAL RESOLUTIONS
We, the esteemed members of the Global IMSU Graduates Alumni (GIMSUGA), rising from the Annual convention and Annual General Meeting held in Owerri from August 17th to 20th, 2023, hereby adopt the following organized resolutions, demonstrating our steadfast commitment to advancing our Alma Mater and contributing positively to society:
We resolve to commend the Governor of Imo State, His Excellency, Senator Hope Uzodimma, CON and the Government of Imo State for their concerted efforts in combating the menace of insecurity underscoring its commitment to ensuring the safety and well-being of the state's inhabitants. We further commend the Imo state government for the discerning appointment of Prof U.U Chukwumaeze SAN as the Vice Chancellor of Imo State University. This choice has proven pivotal in fostering stability and innovative growth within the University.
We resolve to extend our gratitude to the Governor for appointing several of our Alumni members to crucial roles within his administration:
Barr. Sir Nnamdi Anyaehie, Chief of Staff to the Governor
Barr. Sydney Agbo, Deputy Chief of Staff to the Governor (Operations)
Prof. Johncliff Nwadike, Hon. Commissioner of Education
Hon. C. Stanley Obidiegwu, Hon. Commissioner for Special Projects
Hon. Sir Noble Atulegwu, Hon. Commissioner for Lands, Survey and Physical Planning
Hon. Chief Eke Ikechukwu Henry, Special Adviser to the Governor on Tourism and Hospitality
Prince Ezeala Ferdinand Akano, Special Adviser to the Governor on Secondary Education Management Board
Chief Hon. Charles Orie, MD, ISOPADEC. We appreciate the Governor's recognition of our members' expertise and their valuable contributions to the government.
We resolve to extend our heartfelt appreciation to Prof Chioma Ukaga, Dean of Students Affairs, for her recognition of the Global IMSU Graduates Alumni as the sole Alumni body displaying a visible and impactful presence within the University. We are grateful for her acknowledgment of our contributions, including initiatives like the provision of Solar Street Lights.
We resolve to continue partnering with the Association of Nigerian Universities Alumni (ANUA)having recognized us as the official Alumni body of Imo State University, Owerri. Our thanks to ANUA's National Chairman, Dr Stephen Olawale Fasakin who also heads the University of Ilorin Alumni Association, and representatives from University of Nigeria Alumni Association and Federal University of Agriculture, Umudike Alumni Association for their support.
We resolve to strengthen our collaboration and partnership with the government bodies, industry partners and academic institutions actively seeking avenues to contribute to the development and progress of both the University and the broader state.
We recognize the significance of Industry 4.0 and resolve to contribute through avenues such as knowledge sharing, industry partnerships, networking, fundraising, research collaborations, innovation promotion, and continuous learning. These initiatives aim to navigate the dynamic landscape for the betterment of our Alma Mater.
We resolve to actively promote the reputation and stature of Imo State University, Owerri as well as its esteemed Management through Enlightenment and Outreach, Digital Presence Enhancement, Alumni Success Stories, Partnerships, Media relations, Research and Publications, Student Ambassador Programs, Campus beautification, and Social Responsibility Initiatives.
We commit to fostering entrepreneurial skills among university students through the GIMSUGA House of Friendship. Our goal is to equip students with diverse skills, nurturing expertise that extends beyond academics.
9We resolve in response to student concerns, to address the urgent need for improved restroom facilities on campus. This entails the construction and maintenance of clean and accessible restrooms in the female hostel and other locations on Campus, enhancing the overall student experience.
We acknowledge the significance of Quality Education and optimal lightning conditions for night time study and resolve to extend our Light Up IMSU Project to the female hostel and other strategic areas. This commitment aims to provide well-lit environments and a conducive atmosphere.
We resolve to collaborate with school authorities, we will expedite transcript processing for those requiring them for employment and further studies.
We having recognized the demand for enhanced accommodation, the Global IMSU Graduates Alumni will initiate discussions with relevant stakeholders to explore the feasibility of establishing a male hostel within the school premises.
We resolve to partner with the Students Union Government and support the students with leadership mentoring. The Alumni will work to restore the Star House facility to its optimal condition with some furniture and other items, creating a conducive space for student activities.
We resolve to throw our support to the St Josephs Catholic Chaplaincy Choir for their outstanding Performance. We will continue to look out for their wellbeing and that of other Student denominations where necessary.
We encourage all Global IMSU Graduates Alumni members to actively participate in the ongoing revalidation exercise across the nine Alumni Chapters. This endeavor serves to validate memberships, offer networking opportunities, provide access to expertise, foster career advancement, reconnect with the Alumni community, and offer mentorship and support.
With unanimous agreement, we bestow the hosting rights for the next Convention/AGM in 2024 upon the Ebonyi State Chapter of GIMSUGA.
These resolutions encapsulate our collective dedication to the betterment of Imo State University and society at large. Our gratitude extends to all participants, contributors, and partners who have contributed to the success of this Convention. As we move forward, we remain united in our pursuit of positive change and progress.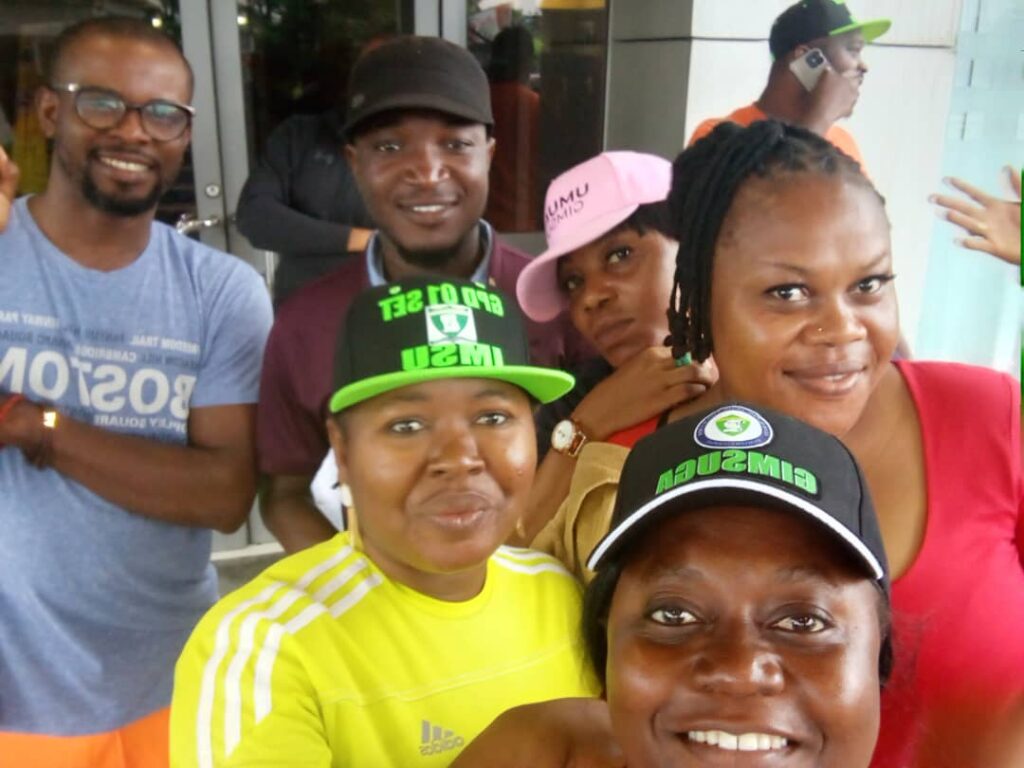 The Convention ended on Sunday 20th August, 2023 with a Thanksgiving Church Service at St. Joseph's Catholic Chaplaincy, Imo State University, Owerri.