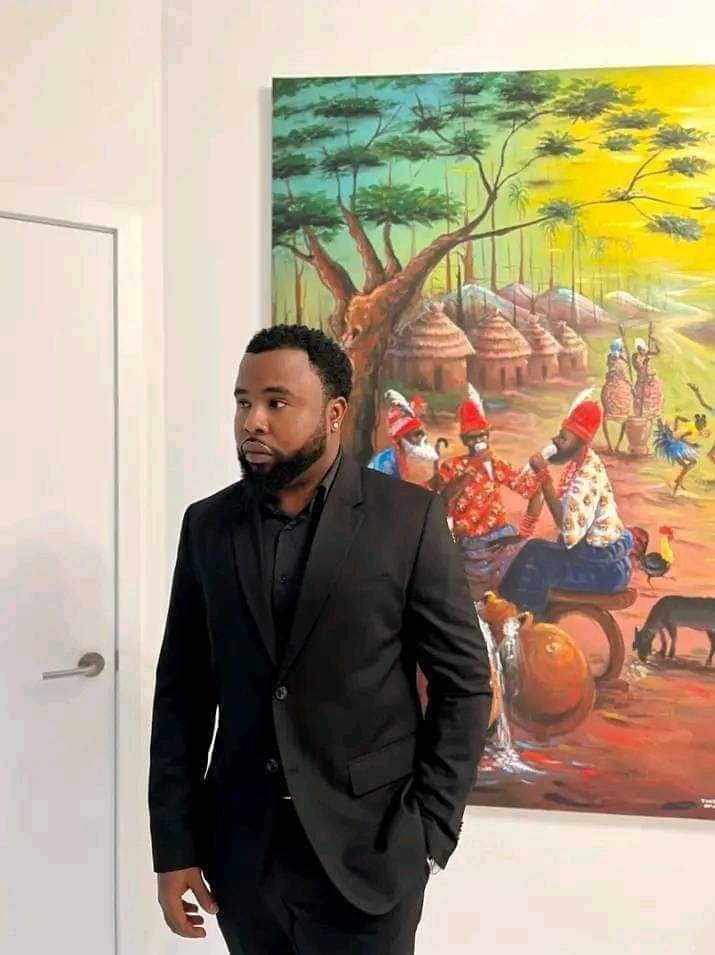 Miss Joy Mmesoma Ejikeme, the highest scorer in UTME who was accused by the Joint Matriculation Admissions Board (JAMB) over result forgery and manipulation has received a scholarship offer by Mr Gaius Chibueze also known as Bitcoin Chief.
The announcement was made on Twitter offering Mmesoma sponsorship to any university of her choice in Canada, America or United Kingdom.
See Tweet: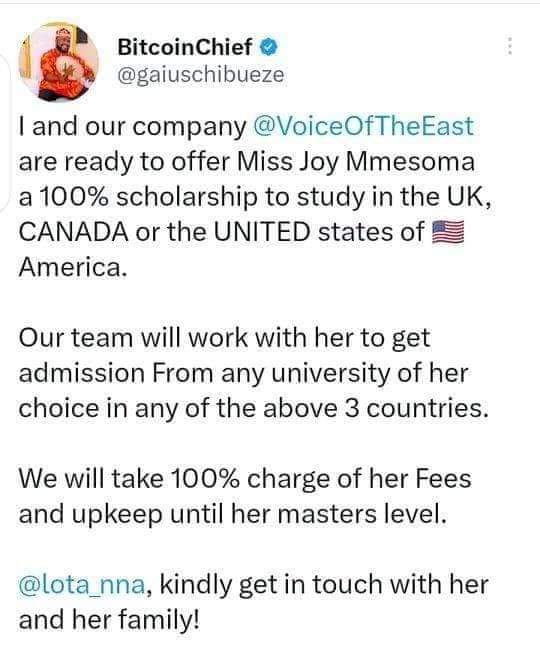 The Joint Admissions and Matriculation Board (JAMB) had accused Ejikeme of manipulating her result to 362 from 249 using software.
According to Romanus Ejikeme, Mmesoma's father, "my daughter has been taking the first position from her nursery school till now. Some of these results are still with me and I have shown them to some journalists who came to my house and they were surprised.
"I showed her results to them and they were like wow. Those who have met with her will know she can't manipulate results.
"I am just explaining to the world that my daughter's result has been manipulated. I am not happy about it, they gave her result to another person and they are still intimidating her. What they are doing is not good."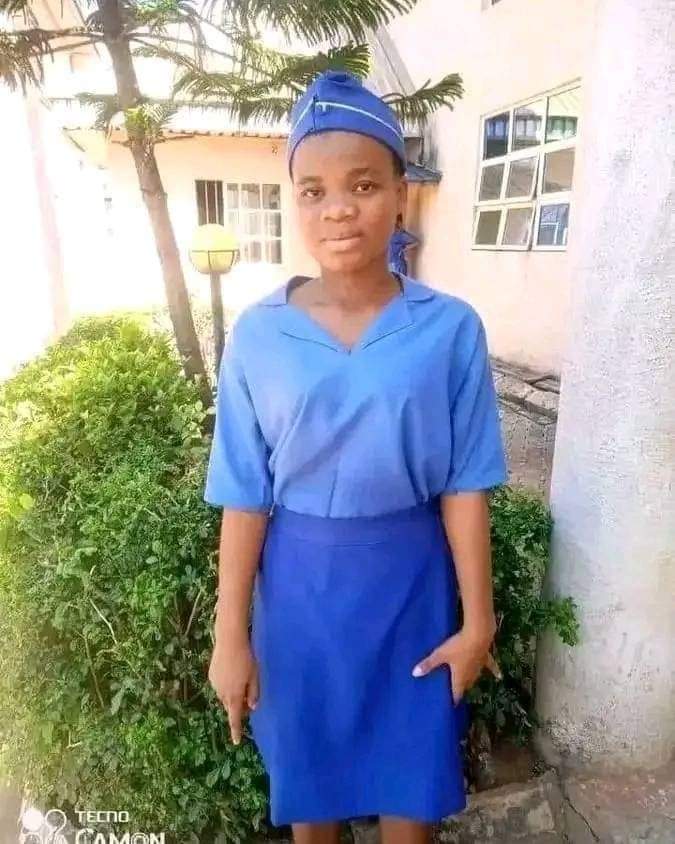 In her reactions, Miss Ejikeme described the allegation of result manipulation as unfair as she did not use any software to manipulate her score as claimed by JAMB.
Miss Ejikeme said that she used her exam registration number to login into JAMB portal and printed out her result through her phone.
She said that since JAMB and the Department of State Security Service were working together, they should have completed investigation before releasing result, saying that she's innocent of the allegation of result manipulation.
JAMB has also barred Mmesoma from sitting for UTME for three years.