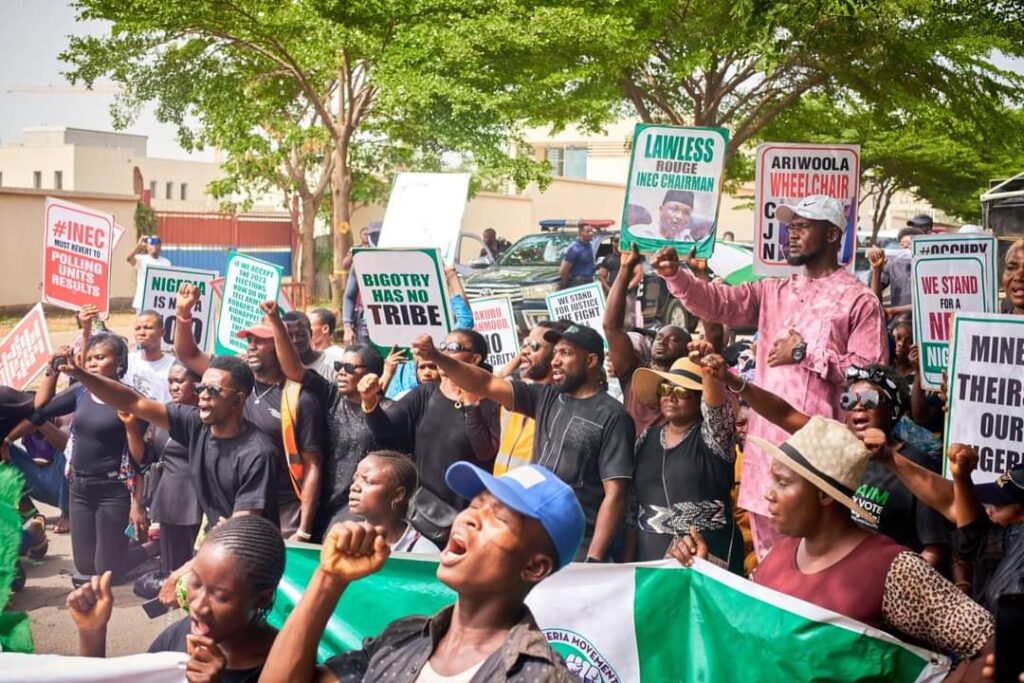 A civil society group, Free Nigeria Movement, has called on the judiciary to put the interest of Nigeria above that of any politician or group, as it prepares to adjudicate presidential election petitions before it. The group made the call at a seminar to mark the twenty third day of protests in Abuja. It said Nigeria must come first in every activities, actions, or decisions whether individual, governmental or institutional.
The convener of the group, Dr. Moses Paul emphasised the need for the judiciary to thread with caution on the already gravely battered hope of Nigerians. He said the group's interest is not in who becomes president. But on the legality of the process that produces such a leader. "We have maintained our call for the cancellation of the elections. However, the courts are always an option. We still hope that the judiciary will see enough premise and evidence to order the cancellation of the presidential polls. Like we have said, illegality will always birth illegality. But should the judiciary decide otherwise, we hope that their decision will be undeniably fair owing to the expectant transparency."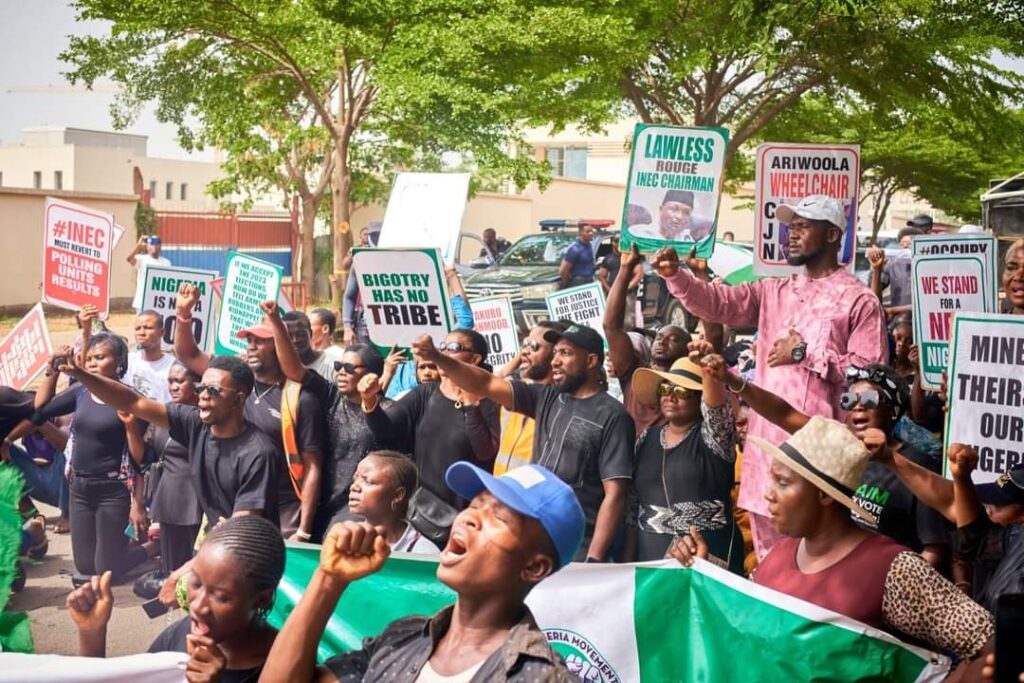 He said Nigeria belongs to everyone including the judiciary and whatever it does must always align with democratic ethos, practice and principles. "We cannot build a country on lies. Our children are watching feeding their minds with whatever they see us do. Tomorrow they will grow into leaders, and some of them may ascend to higher national or transnational responsibilities. What kind of country do you think they will lead? What kind of leaders do you think they will become? You consider this and you marvel at the weight of atrocity that Prof. Mahmoud Yakubu and his cohorts have laid on our country. He has taken us through a very dangerous turn in our electoral history. The fact that he is still walking free is most
disheartening and cannot continue to be our reality. We reiterate our call for his sack, arrest and prosecution."
The group continues its protest today, 13th April, 2023.