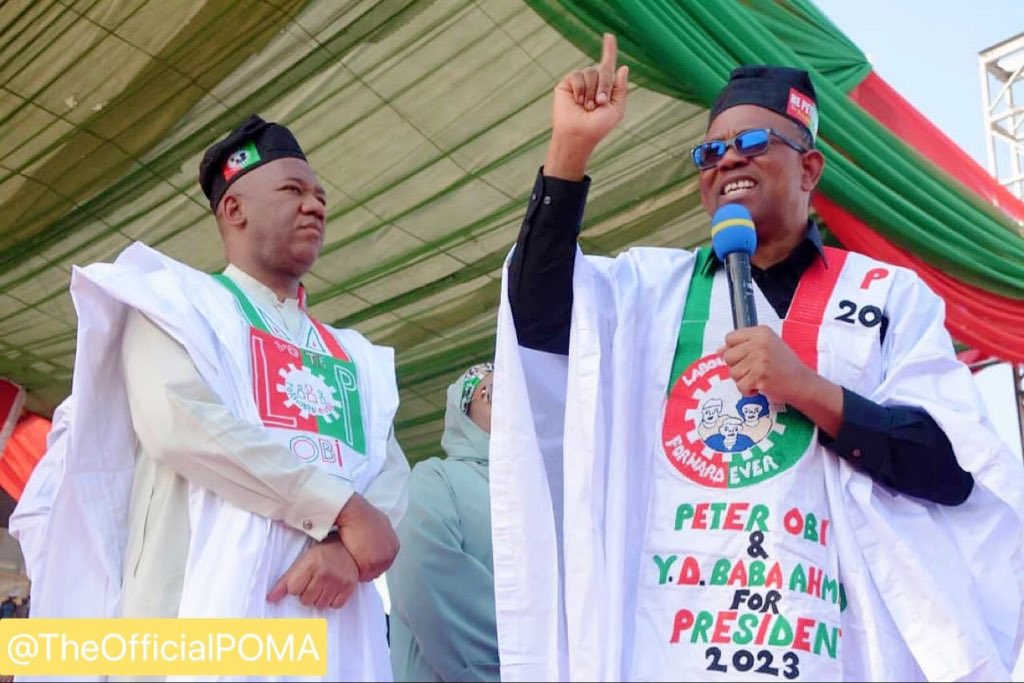 The governorship candidate of the African Democratic Congress (ADC) in Abia State, Chief Sunday Onuoha has endorsed Peter Obi for the presidential election.
"It is our conviction that the Labour Party Presidential candidate, Mr. Peter Obi, and his running mate, Senator Datti Baba Ahmed, will enthrone good governance and accountable stewardship for our common good. Men who can lead with the fear of God, and fashion a 'New Nigeria' for us all – young, old, man, woman, able and vulnerable," he said in a statement Monday.
"Having personally perused, and compared the principles in the Manifesto of the Labour Party with my Gubernatorial Manifesto for 'A New Abia', I have no doubt that Mr. Peter Obi is prepared, mentally and physically, for the job of overcoming our paradoxical underdevelopment, and cultivating a 'New Nigerian Personality' for us here now, and our future generations.
"My shared philosophy and manifesto with Mr. Peter Obi in the areas of Education, Women, Health and Youth Policies, as well as Traditional Institutions/Traditional Rulers and Culture, fits my idealistic prism of a leader with conscience, who will hear the voices of the aged, vulnerable groups and the physically challenged."
He said Obi "remains our preferred candidate, for his integrity and willingness to fashion a new Nigeria, meeting the aspirations of low and middle-income earners, while bringing to birth an ethical renaissance, which will transform our present decadent psyche.
"The man Peter Obi is like a torch-bearer, holding out light at the end of the tunnel of Nigeria's lost compass, and I feel confident that a social contract with him, is a charter of good fortune for Nigerians. So, help us, God!"