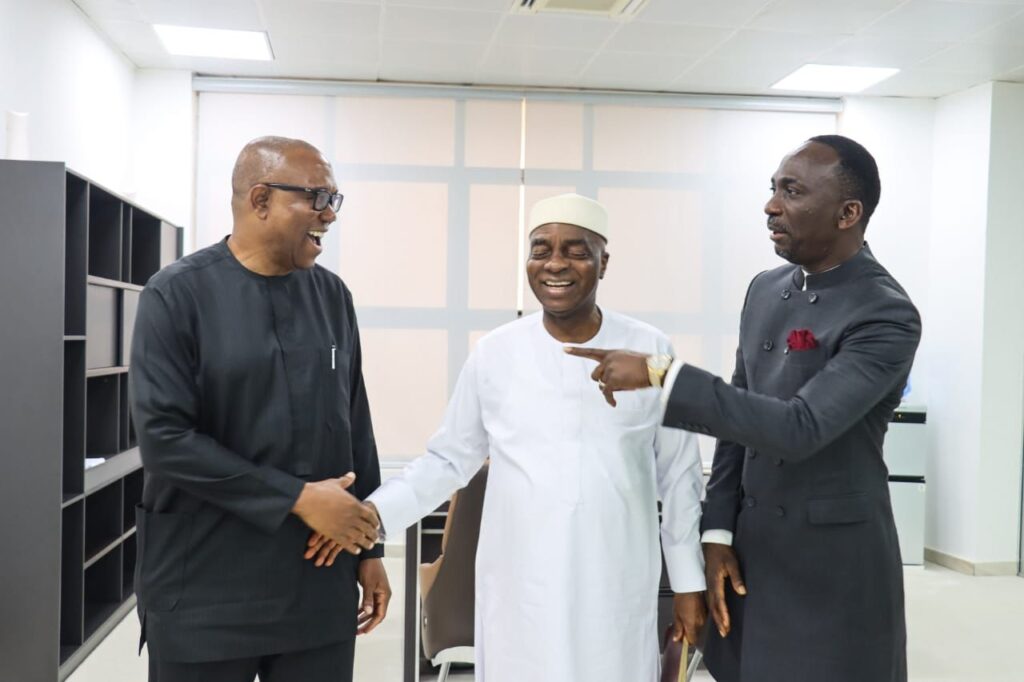 The Founder and Senior Pastor of Dunamis International Gospel Centre, Paul Enenche, has endorsed the presidential candidate of Labour Party, Peter Obi.
Enenche shared a picture of himself with Obi and the founder of Winners Chapel, David Oyedepo via his Instagram account on Monday.
Captioning the picture Enenche wrote "this is the way to go," adding that "A picture they say, is worth a thousand words."
He continued, "This picture was randomly taken by a photographer sometime ago but is speaking volumes right now, especially in this season.
"What do you see? What can you hear?"
Asking if people are still in doubt of the way to go, he said, "Are you in doubt of the way to go? The way of integrity, authenticity, honesty, sincerity, simplicity, humility, capacity, productivity,; here is the way to go."
Enenche's endorsement of the LP candidate comes as some groups as well as the African Democratic Congress also endorsed Obi earlier today.
The presidential election is slated for this Saturday, February 25, 2023.