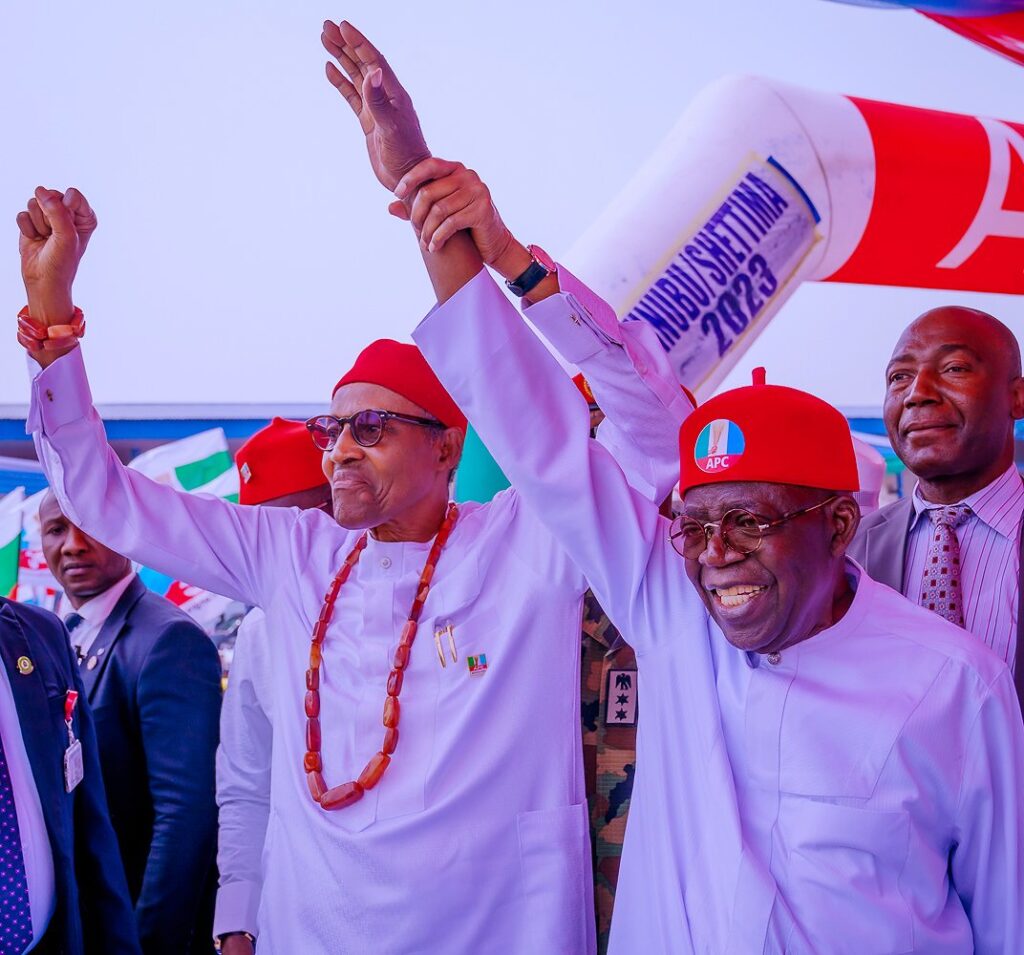 President Muhammadu Buhari has appealed to Nigerians to vote for his party's presidential candidate, Bola Tinubu in Saturday's presidential election.
This was stated in a public notice shared by his Special Assistant on Digital Communications and the Deputy Director, Special Media Projects/New Media, APC Presidential Campaign Council (PCC), Bashir Ahmad via Twitter on Sunday evening.
According to the notice, Buhari said Tinubu will build on his "achievements of the last seven years" as the president of the country if elected as his successor during the forthcoming poll.
He said, "Fellow Nigerians, I want to use this opportunity to once again thank you for electing me to be your President on two occasions.
"I am not a contestant in this election, but my party, the All Progressives Congress (APC), has a candidate in the person of Asiwaju Bola Ahmed Tinubu. As I mentioned before, Tinubu is a true believer in Nigeria, who loves the people and the development of our country.
"I am calling on all of you to vote for Asiwaju Bola Ahmed Tinubu. He is reliable and I trust he will build on our achievements.
"Finally, I want to once again assure you that I am fully aware of the current hardship you are facing as a result of some policies of the government which are meant to bring overall improvement to the country."
"I am appealing to you to exercise further patience as we take appropriate measures to ease these hardships. God willing, there will be light at the end of the tunnel," the statement added.
This notice comes amid a series of speculations that the Buhari government intends to hand over to an interim government and not to Tinubu. There are also speculations that the Naira Swap Policy of the Central Bank of Nigeria is targeted at stifling Tinubu of funds he and other key members of the party had allegedly stockpiled to use for vote-buying.
For instance, Kaduna State Governor Nasir El-Rufai recently alleged that a cabal close to Buhari was doing everything to ensure an interim government took over from the President because their preferred candidates lost to Tinubu in the party's presidential primary election.
See tweet: