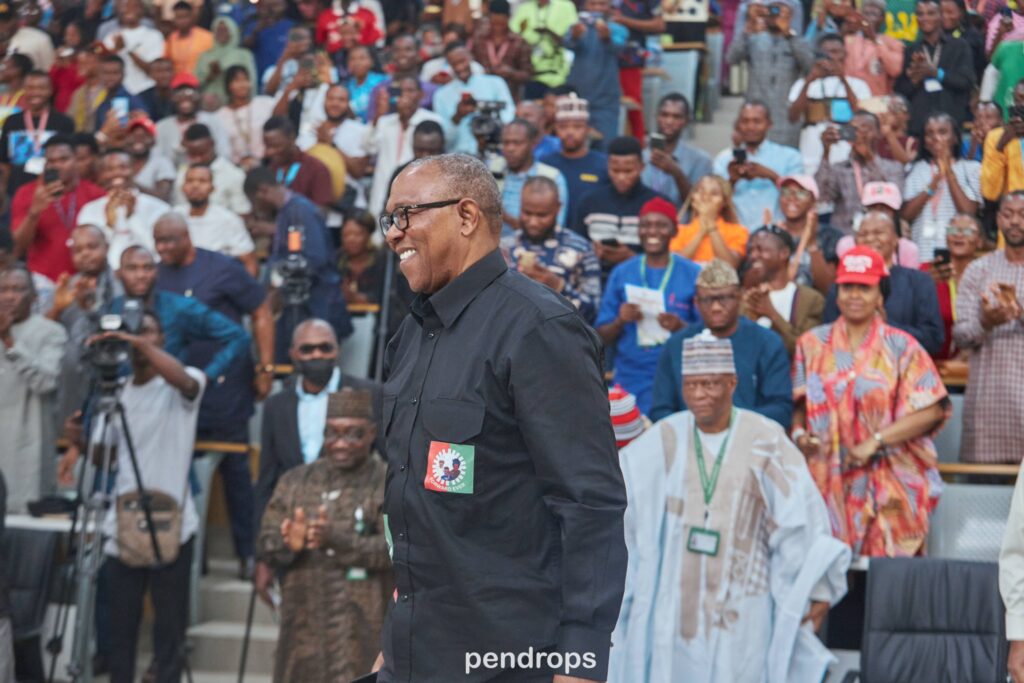 Former Senate President and Secretary to the Federation (SGF), Anyim Pius Anyim says he is proud of the presidential candidate of the Labour Party (LP), Peter Obi, for pulling out of the Peoples Democratic Party (PDP) to pursue his ambition in another party.
Both Anyim and Obi were presidential aspirants in the PDP but while Obi joined LP ahead of PDP presidential primary in May, Anyim went ahead to contest the primary in the PDP and eventually lost to former Vice President Atiku Abubakar.
In a statement he signed on Friday where he denied being part of the G5 caucus of the PDP led by Rivers State governor, Nyesom Wike, Anyim said he is proud of the former Anambra State governor for "doing what I could not do".
"On the issue of His Excellency Peter Obi, the Labour Party Presidential Candidate, I am to say that I was in the PDP Presidential Primaries with Peter Obi and others and at some point, all of us from South East met and resolved to work together, to ensure the zoning of the presidential position to South East and that whoever among us that got the ticket should be supported by the others," he said.
"When the zoning failed, His Excellency Peter Obi pulled out and joined Labour Party while I continued to the end.
"To the credit of His Excellency Peter Obi, today, he has become a factor in the political equation of 2023 presidential election. I must state here and always that I AM PROUD OF HIS EXCELLENCY PETER OBI FOR DOING WHAT I COULD NOT DO.
"For me, His Excellency Peter Obi winning or not should not be the issue but rather his ability to bring Labour Party from nowhere to a position of reckoning is a huge contribution to our political development. He has broken an age long myth and should be seen as having immeasurably become a source of inspiration to the future generations of Nigerian politicians and indeed has taken his pride of place in the history of Nigerian politics.
"At this juncture, let me state, and I know many Nigerians believe so, that at this point whom God has destined to be the next president of Nigeria is already settled and no man can change it. It is, therefore, disheartening for people to make and impute assumptions on who anybody is supporting.
"I am certain that I have at no time discussed with anybody about who will win and who will not win. That is the choice Nigerians will make. I have kept faith with my party and for the benefit of all, I am still a card-carrying member of the PDP. I am in a very healthy mental state to speak for myself at anytime and so nobody should speak for me,"Anyim said.
Read statement below: