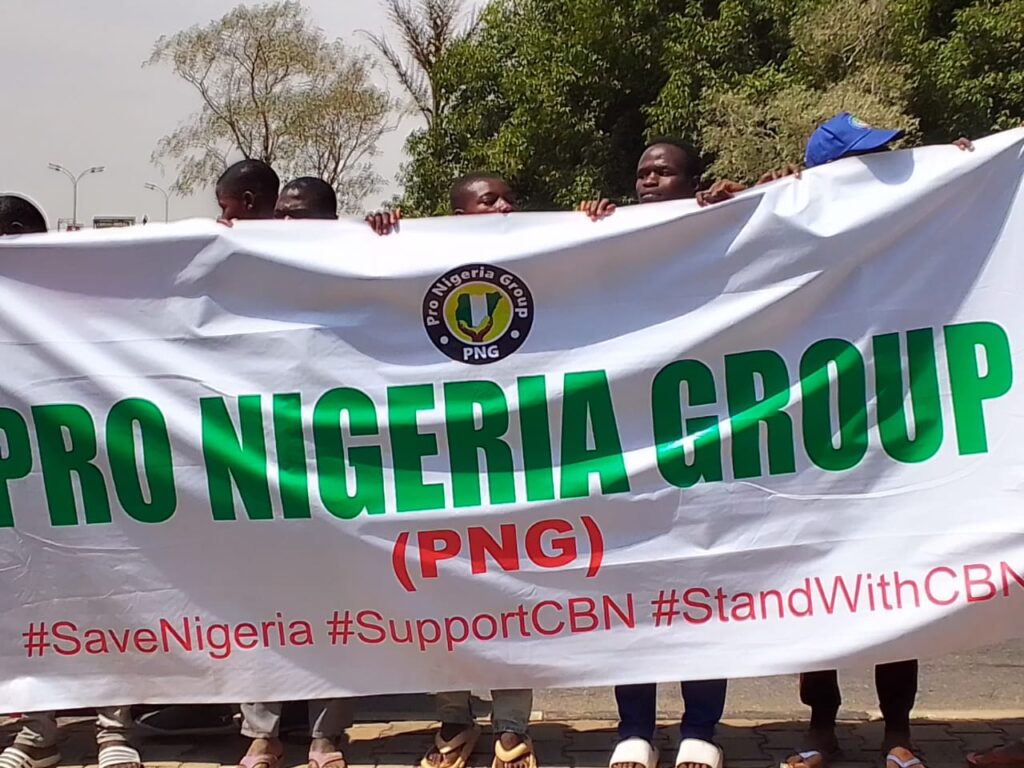 The Pro-Nigeria Group (PNG) has held a solidarity rally in support of the Central Bank of Nigeria monetary policy to redesign the naira currency.
Early morning on Monday, members of the group gathered in large numbers at the Unity Fountain Abuja with placards. The group later marched down to CBN headquarters where they met with some of the management staff.
Speaking at the rally, the convener of PNG, Mr Isaac Balami expressed support for Central Bank of Nigeria and appealed to Nigerians to excercise patience and endure the inconviniences associated with the naira redesign. He also said the policy will prevent vote buying during the forthcoming election.
Balami called on commercial banks to resist the temptaion of hoarding currency notes for corrupt politicians and quickly make the new currency notes available to Nigerians to reduce scarcity of Naira.
He said: