The Southern and Middle Belt Leaders Forum (SMBLF) on Thursday reaffirmed their support for the presidential candidate of the Labour Party (LP), Peter Obi and his running mate, Obi Datti, in this month's election.
Rising from an extraordinary meeting held at Wells Carlton Hotel Abuja, the leaders maintained that they will work assiduously to ensure that the former Anambra State governor is elected as president come February 25, 2023.
The Forum has, therefore, urged Nigerians to join the leaders to push for the realization of the Obi presidency.
The SMBLF warned those who may be thinking of disrupting the coming general elections that lovers of democracy will resist any attempt to derail the exercise.
The leader of the forum Chief Edwin Clark attended the meeting virtually, while those physically present include Chief Ayo Adebanjo, Leader of Afenifere; Oba Oladipo Olaitan, Deputy Leader, of Afenifere; Pogu Bittus, Chairman, Middle-Belt Forum; Cornelius Adebayo, ex-Kwara governor;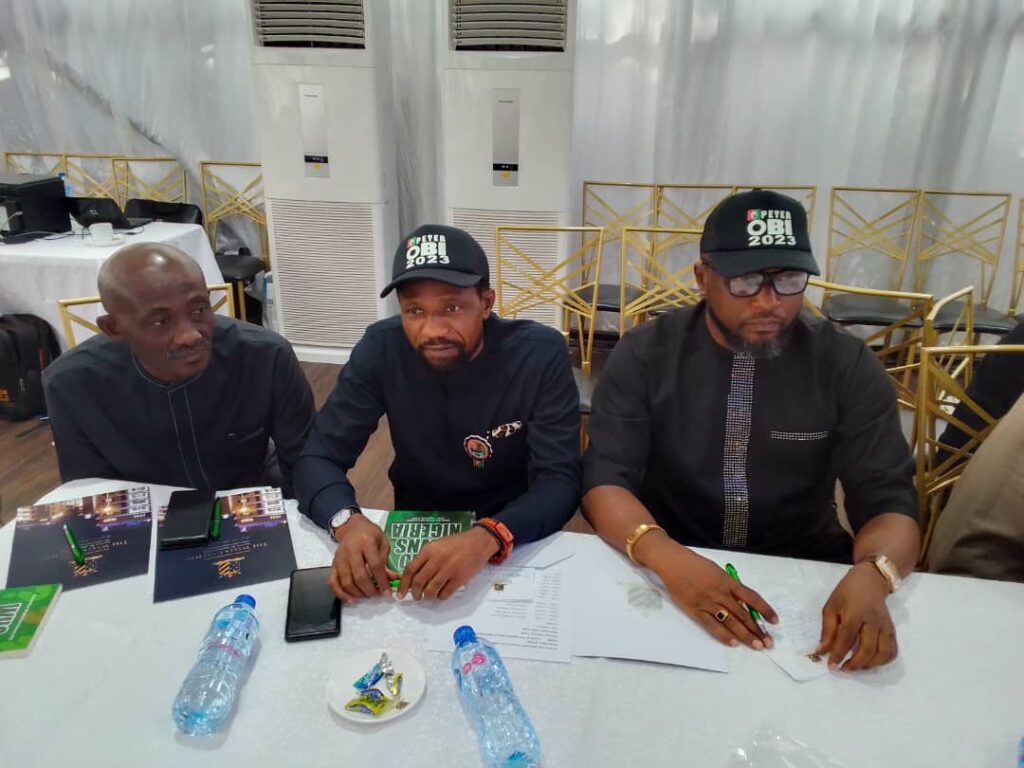 Okey Emuchay, Secretary General, Ohanaeze Ndigbo; John Nnia Nwodo,  Kofoworola Bucknor Akerele, Dame Betty Ibeni, Chukwuemeka Ezeife, Emmanuel Iwuanyanwu, Simon Okeke, Denzel Kentebe, Sola Ebiseni, Secretary General, Afenirere; Ibe Nwosu, Prof. ABC Nwosu, Dele Farotimi, Chief Uga Dem, Benjamin Akaka, Elizabeth Jibrin, Val Ozigbo, Charlie Oputa (Charlie Boy), among others.
Nwodo, a former Minister of Information, read the communique issued at the end of the meeting, stressing that the leaders will work hard in their various constituencies to ensure that they give the LP flag bearer massive support at the election for the sake of a better Nigeria.
The Communique reads: "We give our unalloyed vote of thanks to our father and leader Chief Edwin Clark for his boldness, sagacity, tenacity and relentlessness in pursuing the aims and aspirations of this organization.
"That we warn all those who want to change the hands of the clock of Nigeria by doing anything that will derail a peaceful transition to the next Civilian government of this country, that we shall rise like one-man in defence of the ballot box and that Nigerians must go to vote.
"This we have resolved today and we enjoin other Nigerians who do not belong to our organization to join us in realizing this for the betterment of Nigeria. Peter Obi is your Son and he is the rock upon which Nigeria will stand."
Watch video: