By Prof Ogechi Anyanwu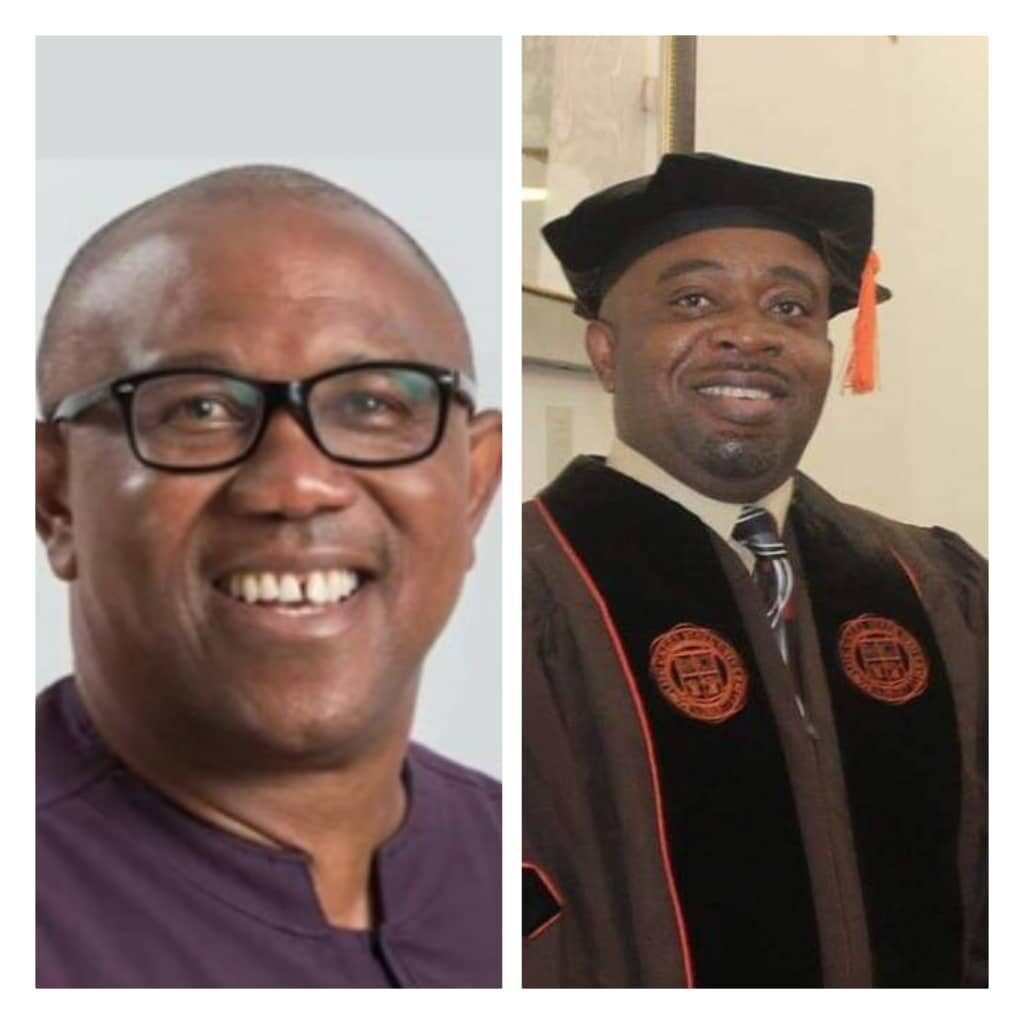 Mr. Peter Obi's presidential campaign has rekindled the consciousness of millions of Nigerians who are sick and tired of the economic colonialism of the political elite and are now embracing the philosophy of economic nationalism. Never in Nigeria's recent memory has an election been more consequential than the one fast approaching. The failure of the country's political elites is unquestionable. They have generously inflicted economic pains on the masses by shamelessly and remorselessly robbing Nigerians. Regardless of ethnicity, religion, region, or political leanings, everyone is in the same boat, catching hell from the same oppressive class. The fight for economic nationalism defines the 2023 elections. Economic nationalism only means that Nigerians should keep their differences at home and publicly insist, with unapologetic passion, on making politicians deliver what politics should provide to the masses.
Unfortunately, in their campaigns, the establishment parties act like pathetic illusionists. They have blatantly presented themselves as apostles of change after decades of embracing and profiting from the corrupt, exploitative, and insensitive political structure that produced the prevailing shared economic misery for Nigerians. That the victims have allowed the status quo to endure for decades without a formidable, sustained resistance betrays the spirits of Nigeria's ancestors who, against all odds, stood up against the British colonial power and won independence for Nigeria in 1960.
By deliberately exploiting the existing ethnic, religious, zonal, and geopolitical divisions in Nigeria, the political elite has got away with corruption, abuse of office, and mismanagement of resources. Likewise, politicians have continued to benefit from the divisions and fragmentation they have forced upon the citizenry. So divided, the people had merely posed a disjointed, unsuccessful threat to the entrenched system of exploitation. Only when they set aside their differences can they recognize who their common enemy is and unite to wage an effective fight. Mr. Peter Obi's candidacy has coalesced Nigerians across ethnic, religious, political, ideological, and regional lines around the political philosophy of economic nationalism. Animating millions of thirsty Nigerians yearning for change, Mr. Peter Obi has restored confidence in the possibility of a new Nigeria. The excitement surrounding his campaign is a refreshing reminder of what happens when Nigerians unify to rescue their country and place the bloodsucking political class who have feasted on the country's commonwealth on a strict diet.
At a time of domestic economic despair and tattered morale, Nigerians need a trustworthy president. Mr. Peter Obi is reliable. Nigerians also need a leader mentally, temperamentally, and emotionally attuned to the complexities of Nigeria's troubled economy and the unpredictable international political economy. Mr. Peter Obi is that man. As Nigerians go to the polls this month, they should remember the following words of Malcolm X: "There's only one way to be free. It's not something that someone gives to you. It's something that you take. Nobody can give you freedom. Nobody can give you equality or justice or anything. If you're a man [or woman], you take it. If you can't take it, you don't deserve it." By energizing Nigeria's wounded spirit at home and refreshing renewed faith in Nigeria abroad, the presidency of Mr. Peter Obi promises to reposition Nigeria to maximize the opportunities of the 21st century toward economic freedom for millions of Nigerians disheartened by decades of misgovernance. He deserves our vote.
Ogechi E. Anyanwu is a Professor of African History
Eastern Kentucky University, USA