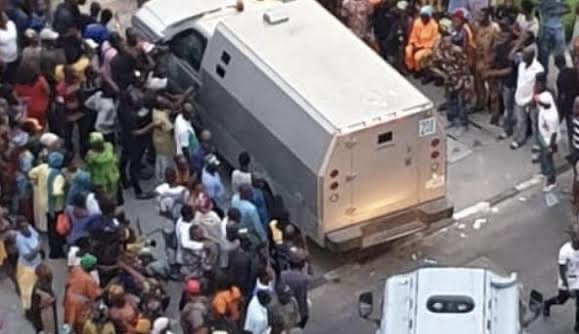 APC organising secretary Ayodele Adewale has claimed the bullion vans seen driving into Bola Tinubu's residence on the eve of the 2019 presidential election "missed its way there."
"That bullion van missed its way there, and it was not invited by Asiwaju or anybody," Mr Adewale said on Arise TV Thursday morning.
The statement, however, runs counter to Mr Tinubu's claims, who acknowledged that the bullion vans he had parked in his Bourdillon home on election eve did indeed contain money and not ballots as his opponents had claimed.
Mr Tinubu, the ruling party's presidential candidate for the February 25 election, said he was at liberty to bring his money to his house while addressing reporters in 2019.
"Bullion vans? Are those ballot papers? "Excuse me, is it my money or government money? I don't work for government," Mr Tinubu had stated. "I am not in (any) agency of government. Let anybody come out to say I have taken any contract from the government of President Muhammadu Buhari in the last five years."
He added, "They should prove it. I am on my own, and I am committed to my party. So, even if I have money to spend on my premises. What is your headache?"
Mr Adewale, however, insisted that the former Lagos governor was joking when he made the statement.
Watch video: