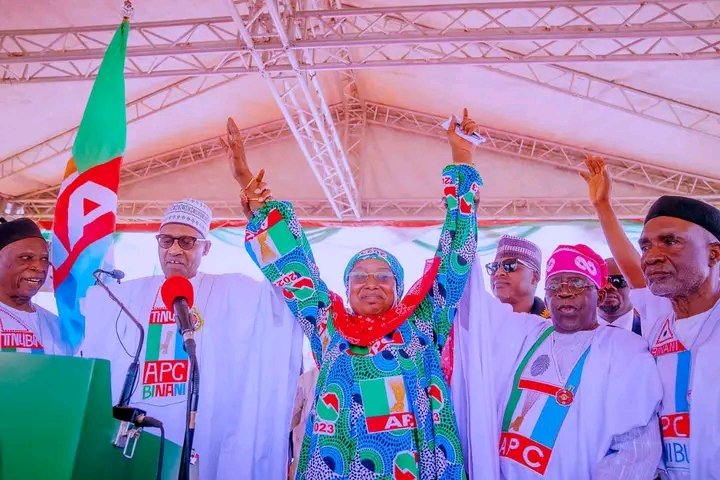 President Muhammadu Buhari has charged Nigerians to choose only candidates who are very responsible during the upcoming general elections.
Buhari made this appeal during the All Progressives Congress presidential campaign in Yola, Adamawa State. He told the mamoth crowd not to allow fraudulent people to dominate their locality.
He also disclosed that education and health care are the pririoties of APC.
Watch video: