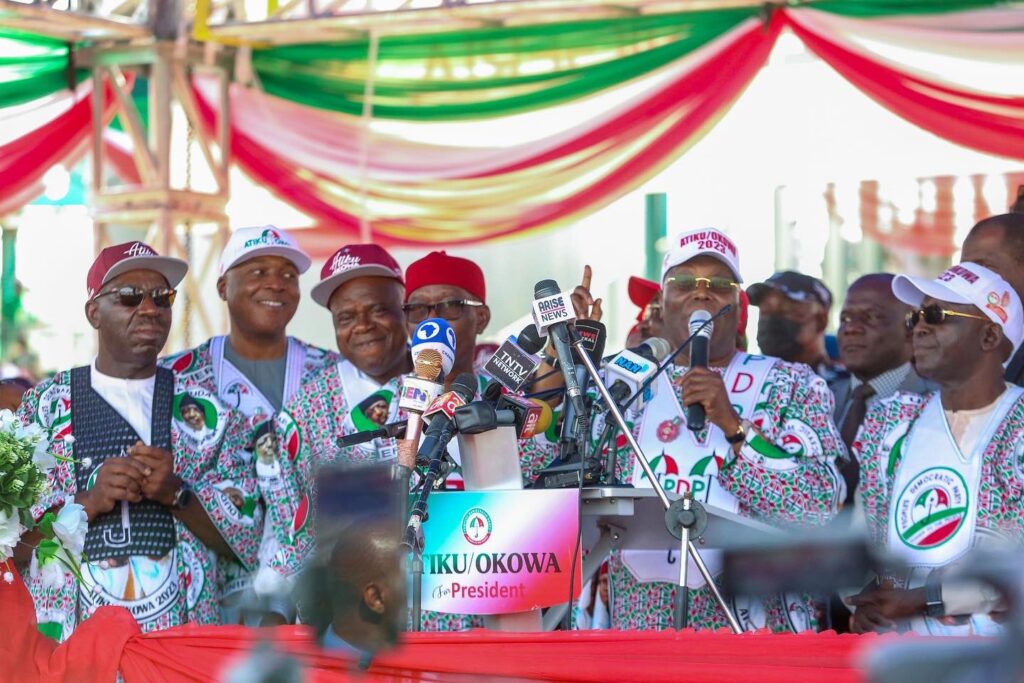 The presidential candidate of the Peoples Democratic Party (PDP), Atiku Abubakar, is sick and has been flown to London, United Kingdom for treatment.
SaharaReporters exclusively reports on Sunday that Atiku was flown from Dubai, United Arab Emirates to the UK.
This comes less than two months before the presidential election which is scheduled to hold on February 25, 2023.
"Atiku is not feeling fine; he is in the hospital receiving treatment," a PDP Presidential Campaign Council source told SaharaReporters on Sunday.
"That's why he is not back in Nigeria for the presidential campaign. He was in Dubai but has now left Dubai for London for treatment. He has been flown to the UK for treatment. That is why he is still abroad."
However, SaharaReporters could not confirm the nature of Atiku's ailment.
Last year, Atiku also visited Europe and at the conclusion of his European trip, the PDP presidential candidate visited Dubai.
The trip came about three weeks after Atiku met with Rivers State Governor, Nyesom Wike in London.
A statement issued by Paul Ibe, his media adviser said the trip was a continuation of an earlier business trip made three weeks earlier.
"He will be travelling immediately after his meeting on Friday in Lagos, with the leadership of the Pentecostal Fellowship of Nigeria (PFN) alongside the PDP vice presidential candidate, Governor Ifeanyi Okowa of Delta," the statement reads.
"Today's trip is in continuation of an earlier business trip of three weeks ago.
"At the conclusion of his European trip, the former Vice President will also use the opportunity to visit his family in Dubai.
"His trip is for business and family purposes and has nothing to do with medicals as being insinuated in some quarters."
Atiku is known for spending most of his time in Dubai. For instance, he left for Dubai after the Independent National Electoral Commission (INEC) declared Muhammadu Buhari the winner of the 2019 presidential election.