By Hannah Brockhaus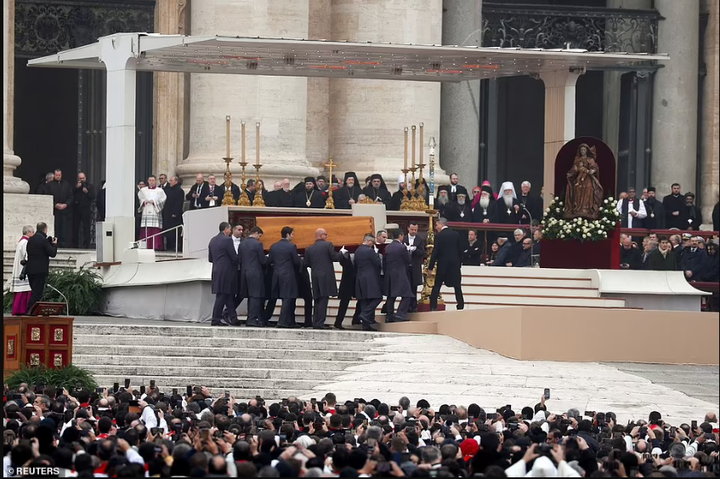 Benedict XVI was buried in the Vatican on Thursday in a strictly private ceremony.
His wooden coffin was placed in the crypt under the central part of St. Peter's Basilica in the first tomb of St. John Paul II, following the Jan. 5 funeral Mass presided over by his successor, Pope Francis.
The casket was carried from St. Peter's Square through the main entrance of St. Peter's Basilica toward the altar, flanked by cardinals, before being brought to the crypt underneath.
Benedict XVI's coffin was closed in the evening of Jan. 4 after three days of public visitation in St. Peter's Basilica. The private ceremony took place in the presence of Benedict's personal secretary, Archbishop Georg Gänswein, and a number of cardinals, including Secretary of State Cardinal Pietro Parolin.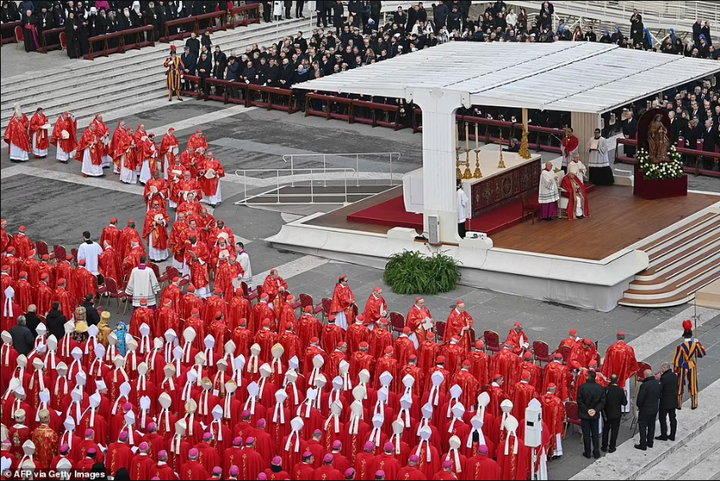 Before the casket was closed, a one-page summary in Latin of Benedict XVI's papacy, called a "rogito" in Italian, was rolled into a metal cylinder and placed inside.
According to the Vatican, 195,000 people visited the body of Benedict XVI during the three days of public viewing.
He was laid to rest in the same tomb where St. John Paul II was buried before his beatification.
Before the burial, a ribbon was placed around the coffin, along with three seals: from the Apostolic Chamber, the Pontifical Household, and the office of liturgical celebrations. The coffin was then placed in a zinc coffin and sealed. 
The zinc coffin was placed in another wooden coffin and then entombed on the north side of the central part of the Vatican crypt. On the wall above the spot there is an image of the Virgin Mary and the child Jesus flanked by angels.
Queen Christina of Sweden, who died on April 19, 1689, is buried in a sarcophagus immediately to the right.
Cardinals Giovanni Battista Re, Pietro Parolin, Angelo De Donatis, Fernando Vérgez Alzaga, Edgar Peña Parra, Mauro Gambetti, and the consecrated women of the pope emeritus' household were present for the closing of the coffin on Jan. 4.
St. John Paul II's tomb was in the crypt from the date of his funeral April 8, 2005, until April 29, 2011, when his casket was moved to the upper part of St. Peter's Basilica a few days before his beatification ceremony.