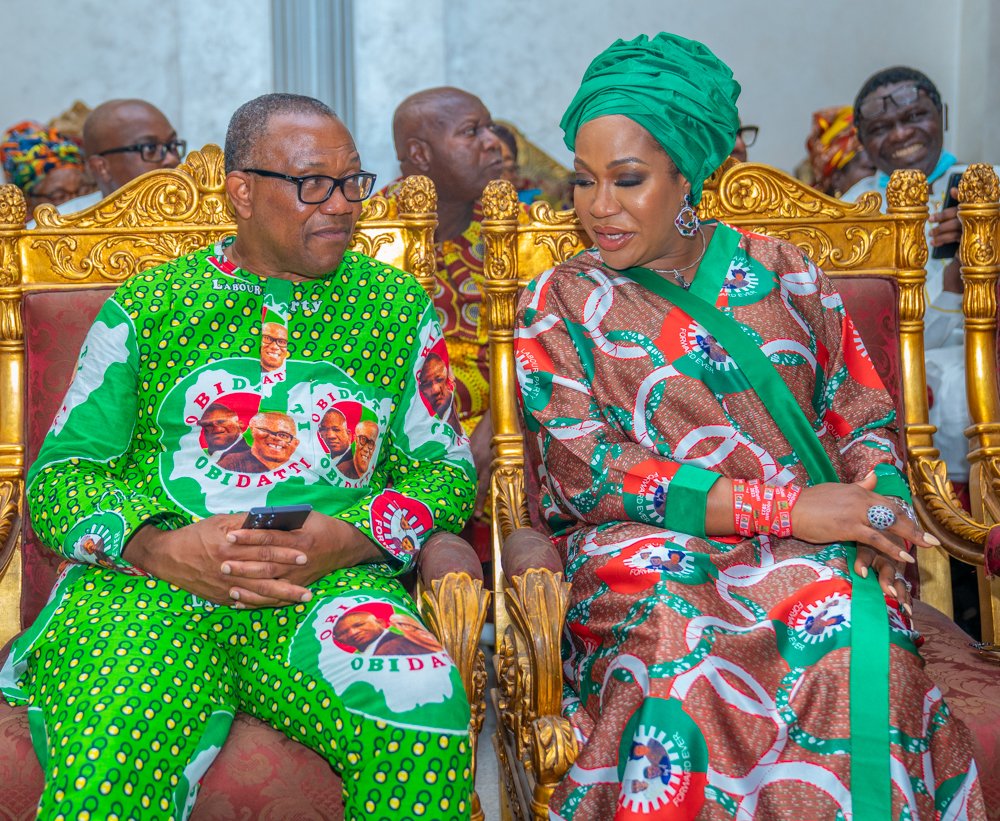 The wife of the presidential candidate of the Labour Party, Mrs. Margaret Obi, has urged Nigerians not to give up on the country, saying Nigeria is worth fighting for.
Mrs. Obi said this while speaking at a town hall meeting with women in Abuja on Tuesday.
She also said the time had come for Nigerians to stop complaining and take action by participating en masse in the 2023 general elections to vote in patriotic leaders who have the country's best at heart and are capable to deliver.
She said, "The time for complaining is over. God has presented us with a unique opportunity and we must do our part as women, mothers of the nation, to truly birth the Nigeria we want to see.
"Do not despair, indeed a new Nigeria is possible, and with your participation, a new Nigeria will be born at the election polls on the 25th of February this year. Here is how we will do it.
"We are gathered here today, because we are patriots who believe Nigeria is worth fighting for. Our home that we must build with our hands. We are here because we believe that the nation is speeding downhill in the wrong direction, and now it is approaching a cliff into a deep dark abyss.
"Together, we must take action to turn the nation around and head it in the right direction. There is no better team to lead Nigeria at a time like this than Peter Obi and Senator Yusuf Datti Baba-Ahmed. Women make up 49% of the Nigerian population and by June this year women and youth already made up over 75% of the registered voters in Nigeria.
"Why then should we suffer in silence? This is why we are making this call to women, you can and must empower the nation to birth a new Nigeria. When things go bad, women are the ones that suffer the most. I therefore, encourage you to look at what the candidates have to offer you as women. Look at their track record and then vote accordingly. From access to finance, to healthcare, and also economic empowerment and inclusive government."
She further noted that under the Obi-Datti administration, there would be an increase in National Health Insurance to ensure that 133 million of the poorest Nigerians are covered including pregnant women and people living with disabilities.