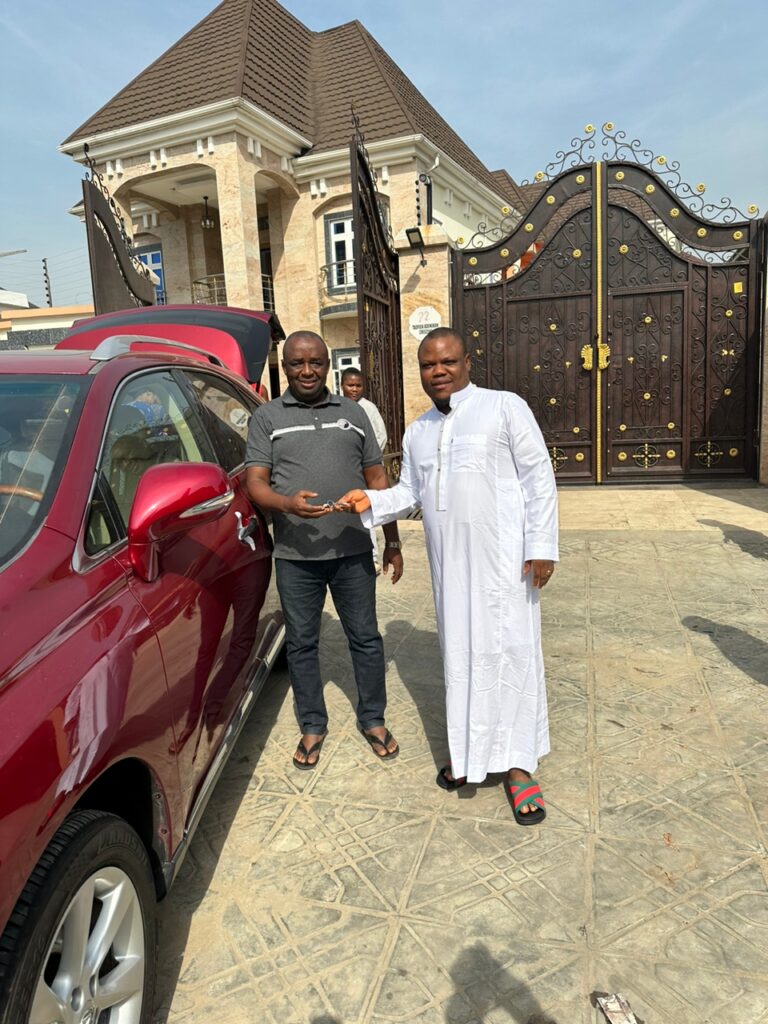 In the spirit of Christmas, Hon. Francis Barthlomew Chima aka OmoBarca has handed over the keys to a brand new Lexus 2020 Model to Elder Arinze Enibe.
Enibe is the Surulere Chapel Leader of the All Christians Practical Praying Band.
He thanked the Leader for shepherding his flock in good light. OmoBarca also attributed all the achievements of the Surulere Chapel to the good efforts of Elder Arinze Enibe.
While presenting the car keys to its new owner, OmoBarca prayed for God's continuous guidance upon Elder Arinze Enibe and also disclosed that the purpose of the gift is to enable the leader to perform his duties with less discomfort.
In his appreciation, Elder Arinze Enibe marvelled at the person of Hon. Francis Barthlomew Chima and expressed graitude for the kind gesture.