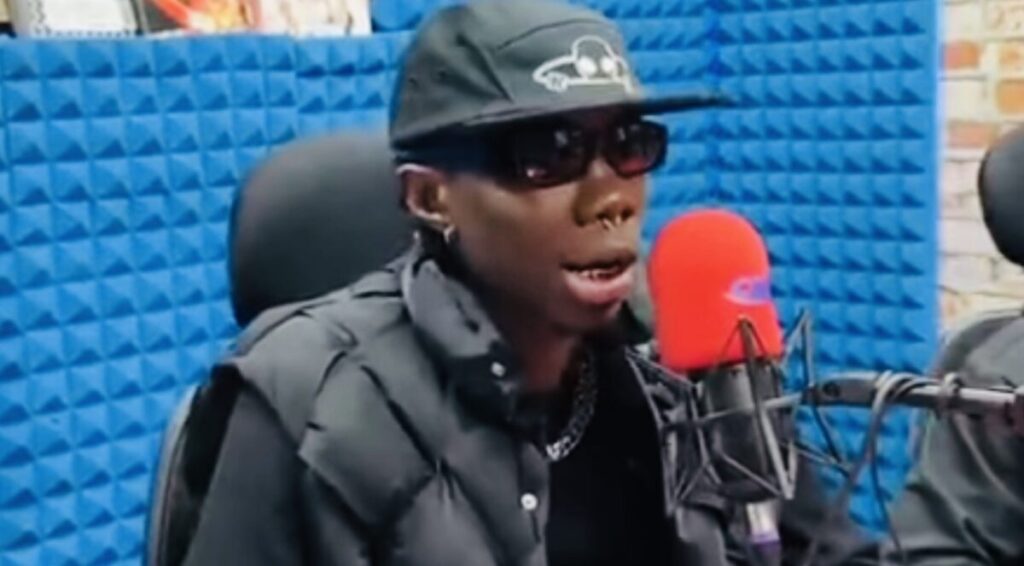 Chocolate city signee and rapper, Emeka Akumefule, popularly known as Blaqbonez, in a recent interview imitated presidential aspirant of the All progressive party (APC) Bola Ahmed Tinubu by asking colleagues to help him answer a series of questions directed at him. 
This comes after the controversial interview by Tinubu on December 6 at the Chatham House in the United Kingdom where Mr Tinubu assigned questions he was asked at the British think tank to surrogates who accompanied him to the event.
The act since then has turned into a public challenge by netizens who have been imitating the APC presidential aspirant in various social media videos with the latest coming from Blaqbonez.
The 'Back in Uni' crooner in a radio interview on Cool FM was asked a series of questions regarding his latest album, Young Preacher, and his family life.
The 26-year-old rapper responded, asking his two other colleagues to help him answer the questions.
He said, "As regards the state of the relationship between my mom and my dad, I came with Dj Xquisite, I believe he's going to be able to answer.
"And about the state of my bank account and what inspired that level of vulnerability you know I came with my producer Ramoni, I believe he's going to be able to answer that for you guys," he added.
While allocating the questions to his colleague the Blaqbonez could be seen shaking his hands in a sickly manner, apparently mimicking the APC flag bearer who has endured commentaries about I'll health.
Since Tinubu's interview at Chatham House, netizens and skit makers have taken to various social media apps to mimic him, one of which was Mr Macaroni who also took a dig at the APC presidential aspirant in one of his recent skits.
Watch the video below…