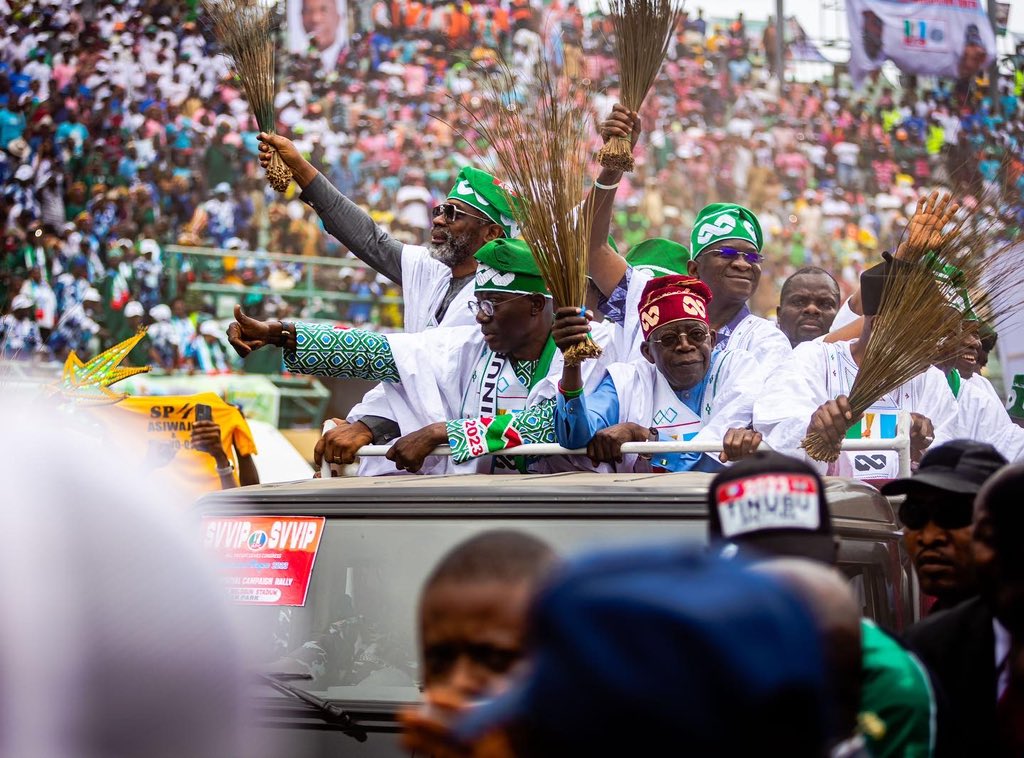 Bola Tinubu, the presidential candidate of the All Progressives Congress (APC), notorious for incoherent speeches, on Saturday committed yet another blunder.
Speaking during the APC presidential campaign rally in Lagos State, Tinubu asked his followers to go and get their "APV" instead of the PVC, the short form of the Permanent Voters Card.
In a trending video, the former Lagos governor was not able to correct himself as he proceeded to mention "APC" instead of PVC.
"Do you love me? Do you love me? Go and take your APV…APC and you must vote," Tinubu said.
The APC Presidential Candidate has suffered a number of gaffes while addressing his supporters in most of his presidential rallies recently.
Tinubu while trying to justify his shunning of town hall and debates organised by media organisations in Owerri struggled to mutter an incoherent word, "Balabloo-blu-bulava".
He had muttered, "a town hall, different from "balabloo-blu-bulava", to the consternation of his listeners.
Earlier this month, while speaking at the flag-off of his campaign in Plateau state, he also concluded his speech, "God bless PD…APC."
In October, while speaking at the 7th Kaduna Economic and Investment Summit (KADInvest), Tinubu said Nasir El-Rufai, governor of Kaduna, turned a "rotten situation to a bad one."
"I am openly begging Governor El-Rufai not to run away from additional degrees like PhD or others. There are educated derelicts," the former governor of Lagos had said.
"We are not going to let you run away. Your vision, creativity and resilience in turning a rotten situation to a bad one are necessary at this critical time and that is why we are here."
Watch video: