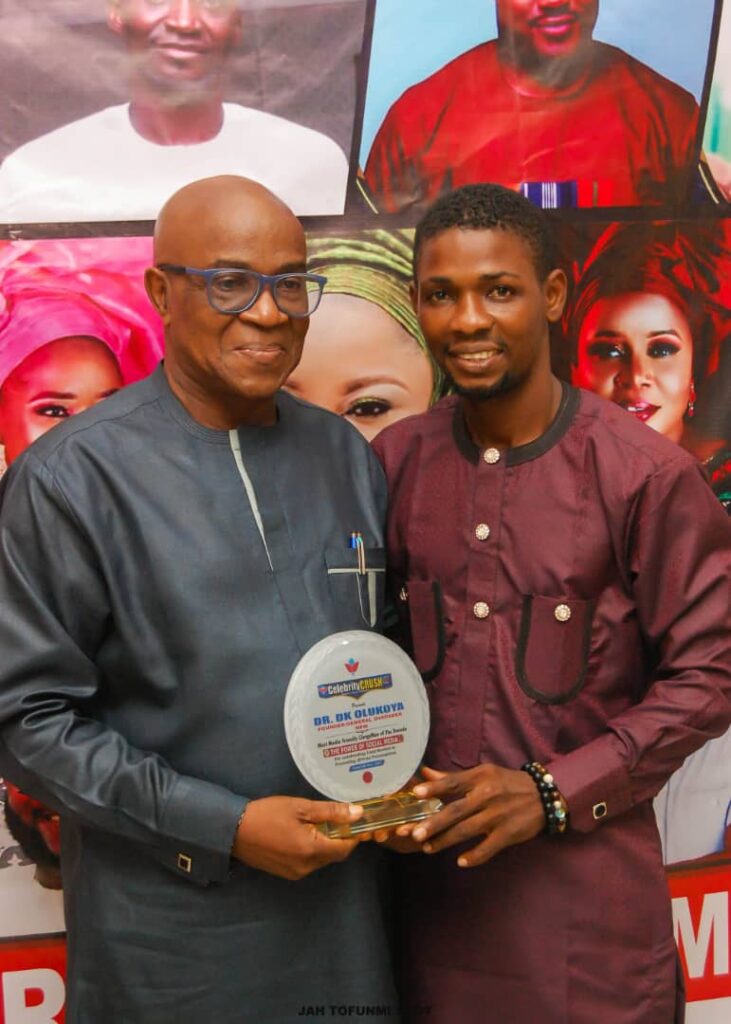 It was a memorable day for the organizers of Celebrity Crush Television as notable celebrities ranging from IT personnel, politics, showbiz, fashion styles, Religious leaders, and journalists gathered at the beautiful hall of Lagos Chambers of Commerce and Industry, (LCCI) Lagos on Saturday November 5th 2022 to be honoured with awards of excellence in their various fields.
The event was a combination of conference and presentation of achievers awards with the theme: "The Power of Social Media".
According to the Chief Executive Officer, the Publisher of Paparazzi Star Tv, Adejumo Oladele disclosed that it is the maiden outing for Celebrity Crush Tv under Paparazzi Star TV, " We felt it necessary to reach out to some individuals that have contributed so much in the society, though, they may not be whistleblowers but their impacts are well felt. So, we dimmed it fit to come up with a conference and Achievers Recognition Award of the year and let them know that their works are valued and appreciated because when you cheer people up, it makes them do more," He said.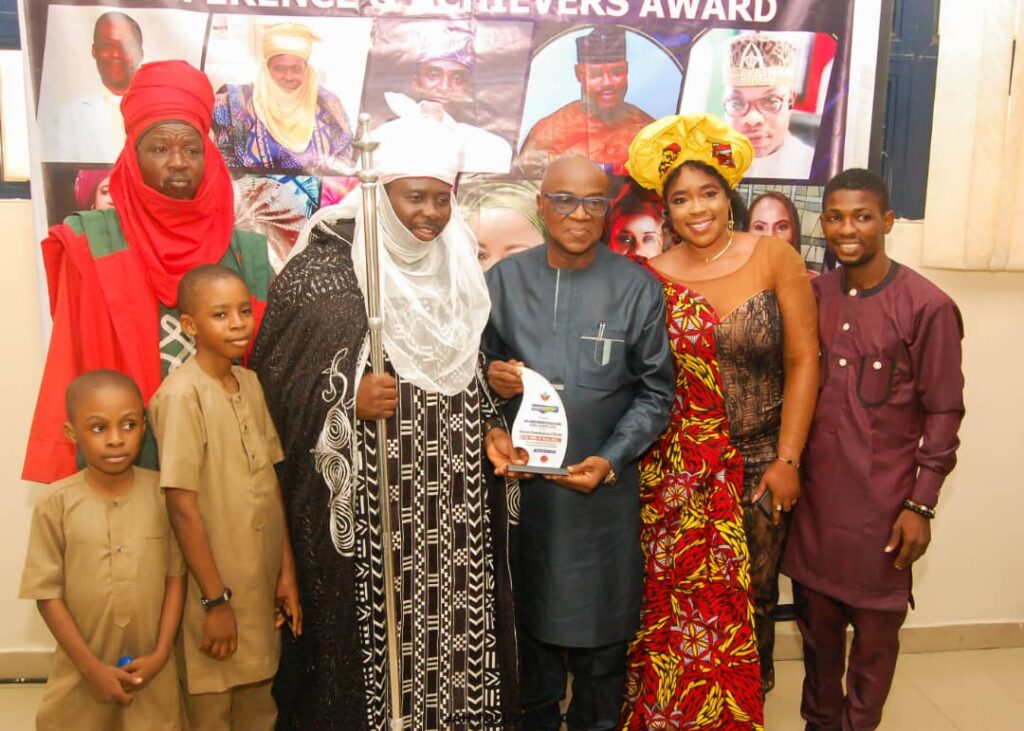 Explaining how the awardees were selected, he said: "It was a deep search. We took out time to get these notable people out from the society. We saw their tracable impacts, and we said no, these people should be cheered so they can do more."
Former Governorship Aspirant of Ogun State, Comrade Babasola Adegbuyi, was the first to mount the podium as the guest speaker with his lectures on the power of social media. He started by breaking the keywords down, defining Power as strength, social as society, and media as means of mass communication.
He said information was meant for those who needs them before the advancement of social media, now, the information you don't need you get them."With social media there is no limitation. It has helped in connecting people, in e-Commerce, creation of jobs, and in education.
"Facebook broke the barrier of pay pal. Before we were using pay pal to connect with friends but when Facebook came it was easy to connect with friends across the world. It has helped businesses to strive through e commerce, people finds space to market their products and services even in education, people can chose to study anything without being physically present."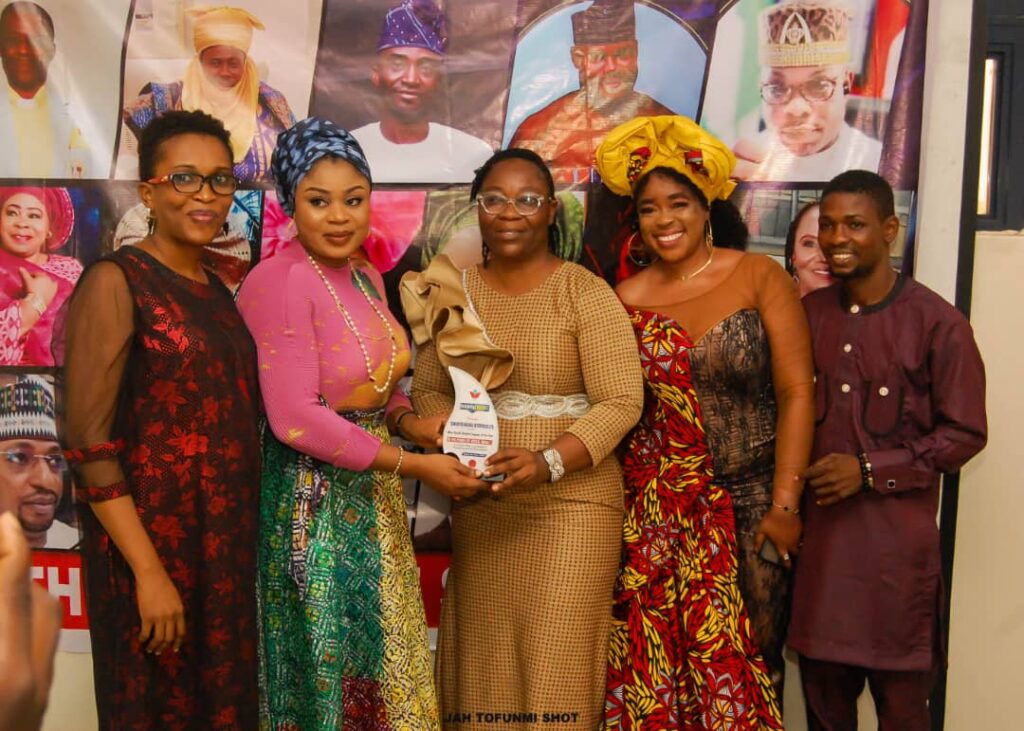 Adenuyi said even though social media has helped in making things easy for us, it has caused a lot of mental health. "Social media has caused a lot of mental health. Because of the quest of bloggers to generate traffics, they don't verify information before posting them. The celebrities are not helping matters. They go about posting false life style on social media which make some people wants to go extra mile to be like them. As election comes up next year, people post a particular party with write ups to show their interest," he said.
He however advised everyone not to allow social media to determine their person, else, it will destroy them.
Also, a religious leader, Sarki Overall Alimosho, Sarki Ahmed Haruna Kuraja on his part said he loved social media right from when he was in school and has consequently, used it to reach out to people and impact lives. "I was translating and posting information to my people during Covid 19 and was also practicilizing it with palatives," he said.
He advised Nigerians not to use social media negatively but positively to the betterment of all.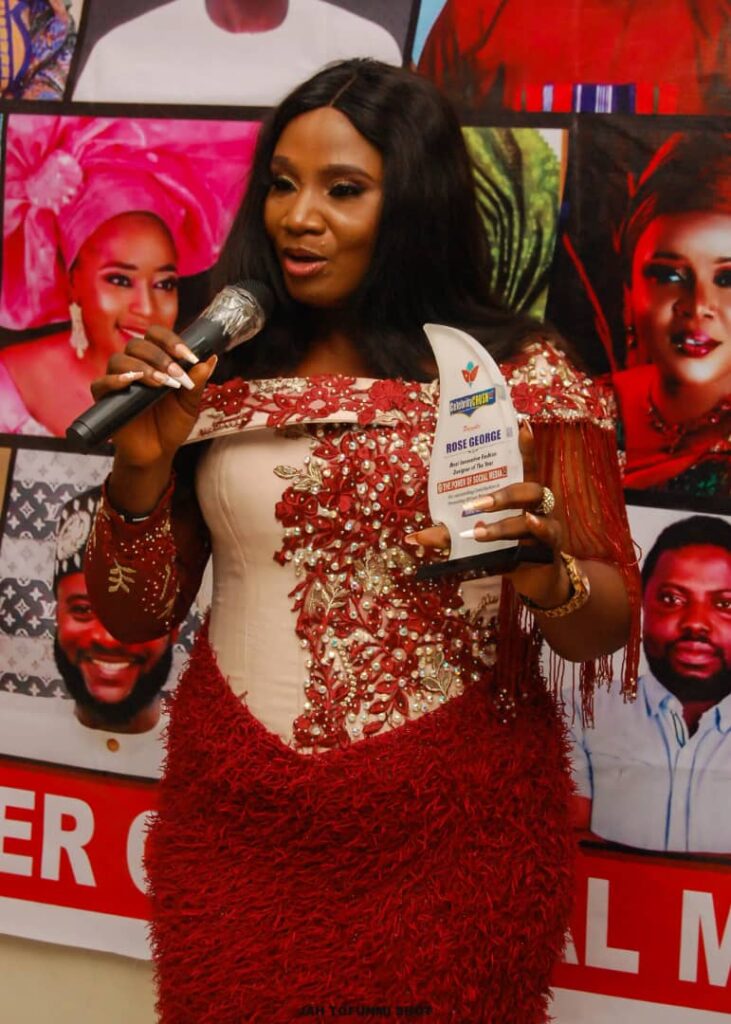 On the list of awards were: Founder of Mountain of Fire Ministry, Dr. DK Olukoya, National president ATCIS Nigeria, Hon Sina Bilesanmi, Aka Ojueko, Amope Onigele collection, MOB Entertainment, CEO Mark Aplus Consulting Ltd, Prince Adeleke Adedeji Ayodeji, CEO of Sparkle Cherry International LTD, Alhaji (ASIWAJU) Dapo Wahab, CEO, Creative Director of Sunditex Nigeria Enterprises LTD, Joy Kounasso, Former Governorship Aspirant, Ogun State, Babasola Adegbuyi and the Vice Chairman, Lagos Island (LCDA), Monsurat O. Balogun,
Others are: The CEO HOLAT STRESS-FREE event and decorations, Onalaja Temitayo Shoyemi, Modinat Aramide Lawal, Oluwatosin Abel Soremi, Hon. Dr. Balogun Rotimi Olatunbosun B.R.O, Winner, Mother Daughter Pageant West Africa, Queen Angela Nwangwa. Award winning Actress and producer, Eno Udo, Chief Mrs Yemisi Abioye, ( Aka Iya Ibe) also an Actress and producer and Prophetess Dr. Omotomike Grace Akinsanmi, Leader in charge of Trust and Freedom Parish C&S Movement Church Ayo Ni o.
The event was anchored by a noble journalist, the Publisher of Trekk Africa Newspapers, Samson Oki.