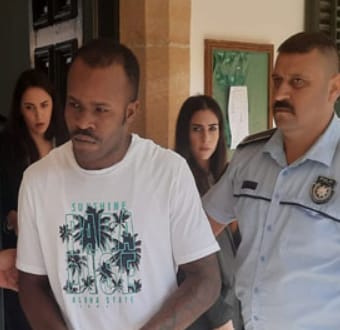 A Nigerian man identified as Chinedu Ogugua Bosah, has been sentenced to 13 years imprisonment for smuggling into the Turkish Republic of Northern Cyprus (TRNC).
In March 2022, Chinedu Ogugua Bosah and Ameer Hussain were arrested in connection with the 1 kilo of cocaine seized during the White Wolf operation in Minareliko.
Chinedu was sentenced on Wednesday, Nov. 9.
President Fad?l Aksun, who read the decision, on Wednesday said: "The legislator prescribes a prison sentence of up to 18 years for the most severe type of case in which the accused is convicted."
Aksun explained that the drugs imported by the accused are cocaine type and are among the dangerous drugs in Class A.
He said Chinedu was just a courier hence the lighter sentence.