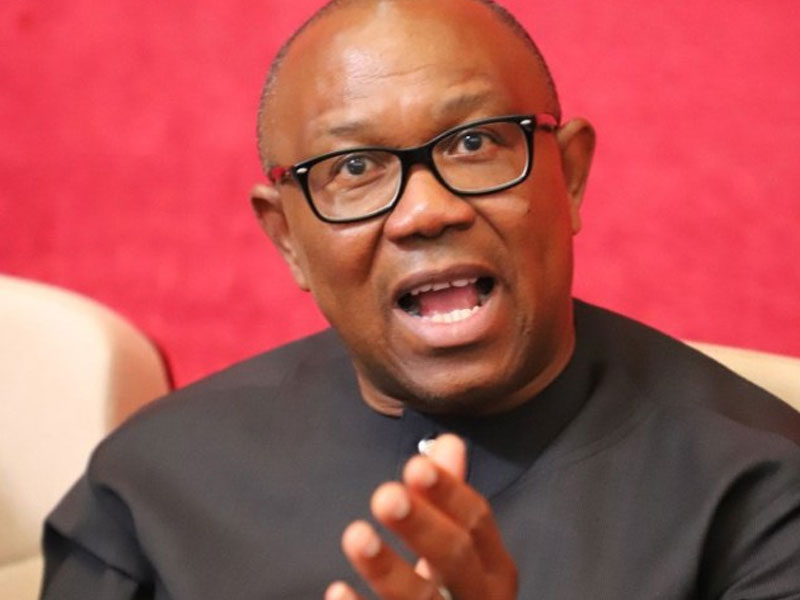 Labour Party's presidential candidate, Peter Obi, has described fuel subsidy as an organised crime which benefits only the rich people in Nigeria.
Obi revealed this during an interview with Trust TV in Abuja on Wednesday, adding that the strategy was detrimental to the poor.
He said, "The amount of fuel they say we consume cannot be consumed by this country, there is empirical evidence. We are about the same size as Pakistan, we are about 210million, 220million, Pakistan is about the same size, they have more growth.
"We probably have the same number of vehicles or they have even more but yet, their fuel consumption is a third of ours, so who is drinking the balance? That is where we will start. So we will make it more efficient.
"Subsidy benefits the rich and famous because they are the ones who have five, ten cars, people in my village, want education, they want health, so we will remove it and in removing it, you must say what you are providing and we will use some of those resources to make sure that we come up with local refineries, which are not rocket science, within a shortest possible time and show people what you are doing and you can do it, it can be done."
According to numbers supplied to the government by national oil corporation NNPC, the cost of Nigeria's gasoline subsidies increased to 525.714 billion naira ($1.22 billion) in August, increasing the total spent this year to 2.568 trillion naira.
The rising expenses of keeping petrol prices low in Africa's most populous country are putting pressure on the budget and eroding earnings from the Nigerian National Petroleum Corporation (NNPC).
For instance, Nigeria's lawmakers approved a 4-trillion-naira petrol subsidy for this year in April, after the administration reversed a commitment to halt subsidies in January to avoid demonstrations in the run-up to presidential elections in February 2023.
This large subsidy cost was also one of the reasons NNPC has not remitted significant profit this year.