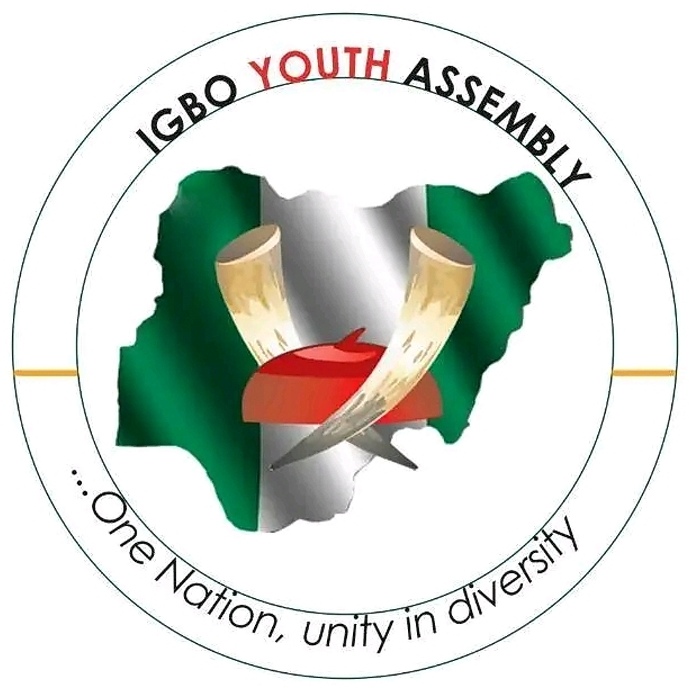 A social-cultural organization and assemblage of youths in various clans and communities of Igbo extraction both home and in diaspora, known for promoting National unity and peace "Igbo Youth Assembly Worldwide" has said that the presidential candidate that Igbo youths will support and vote must present a working template plan his for Ndigbo
The candidate we shall surport must come and tell us what he will do for Ndigbo if elected president? The candidate must convince us with the template and plans he has for Igbos
This is contained in a statement signed by Comrade Casmir Nnadozie Irekamba, President general and Mazi Leo Chidi Chielo, Secretary, made available to the press in Owerri, Imo State after the executive meeting/session of the assembly
The qualities Igbo Youth Assembly Worldwide would like Ndigbo to consider while choosing their next president?
All the candidates are good, mature, competent and experienced. One of them has been a vice president. Others have been state governors and ministers; so they are good. But there has to be a better one and even the best one, which is invariably going to be determined by their track records, campaign messages and promises
Look at what they say they are coming to do and find out if they are capable of doing it based on their past records. Promises and the ability to fulfil the promises will determine the better and the best ones and for us Igbo Youth Assembly Worldwide, the best is what Ndigbo should go for.
All the candidates are familiar to the electorate and they are here with us in the country. So, we cannot afford to make the wrong choice at the polls.
The youth are very serious about participating in the election come 2023.
IYA Worldwide said, the election is a time to work out a better Nigeria and all hands should be on deck. So, Igbo Youth Assembly Worldwide advise the youth to take responsibility and shun violence and make themselves trustworthy.
The leadership of Igbo Youth Assembly Worldwide noted that with fourth democratic dispensation spanning more than 23 years, Nigerians should elect a president who will build bridges of unity across the country and reposition Nigeria for progress and development.
IYA Worldwide desire a country where there is peace for every Nigerian, restore common bond/trust among Nigerians?
"Nigeria needs leader with economic prowess and security expertise to get Nigeria back to track. A candidate to lead Nigeria in 2023, we will simply say that what IYA Wants is a pan-Nigerian president, not a Yoruba, Igbo or Hausa-Fulani mind-set "
A president that will pursue and promote national unity through deliberate actions that would secure mutual trust and confidence among all tendencies. Also bring reforms in education, agriculture and reversing the economic downturn of the country. As we solve the ravaging insecurity across the country.
From all the contestants – we expect to see each candidate present their manifestos and tell us what contract they wish to engage with the Ndigbo and the Nigerian public.
Nigerians have suffered greatly for 23 years since post-military democracy. They have expectations and need urgent answers to several existential problems.
The candidate who provides the greatest hope for all Nigerians will deserve to be elected and earns over 30 million votes of Ndigbo across the country.
Our country is ruined by virulent tribalism such as has never been experienced before. Ethnic and religious wars have polarised the people.
Diversity has been sidelined by exclusion and nepotism. We expect all the campaigns to focus on how we can engage in nation building.
We need to have a country first, even before we secure its borders and build the institutions of state to secure property and guarantee freedoms.
First, we expecting that the elections will be an opportunity to work out a better Nigeria by electing a candidate who is experienced enough with a track record to deliver.
Second, we expect that the elections will give the masses the opportunity to go against those leaders that have consistently failed to live up to their expectations.
In fact, for us at Igbo Youth Assembly Worldwide the election should serve as a judgment day for poor performers. We believe the masses know what they want. Let them study the track record of the candidates and listen to their campaign messages and promises carefully.