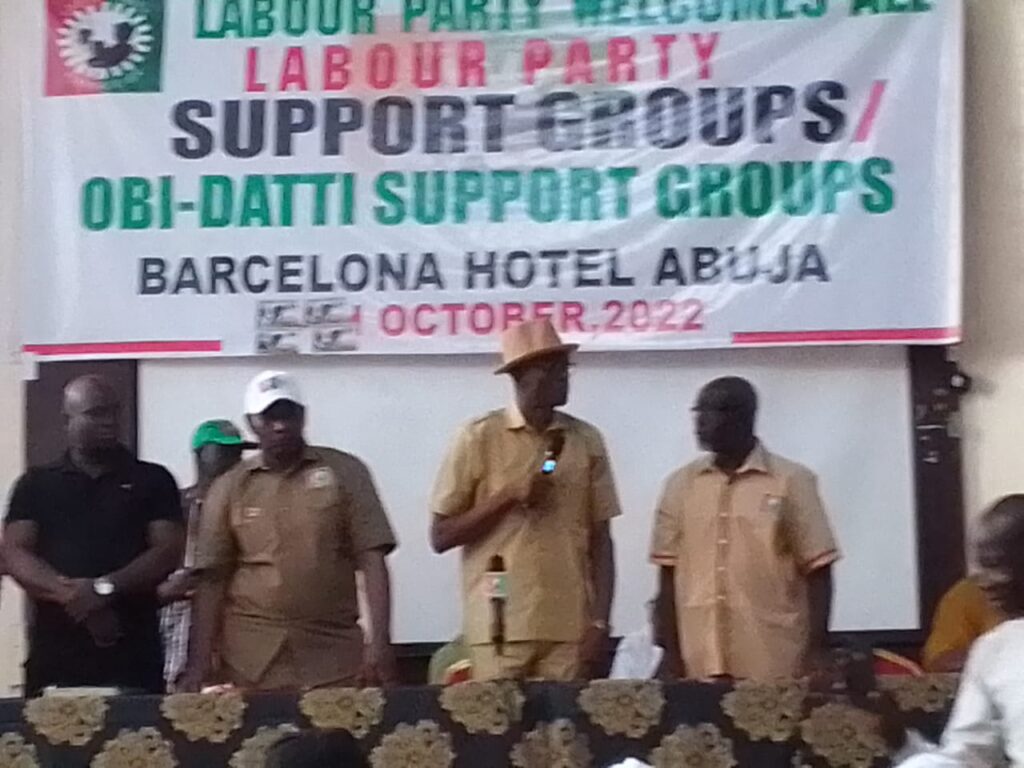 The National Chairman of Labour Party Barrister Julius Abure has informed the over 800 support groups of the party about the paucity of funds required for the presidential campaigns that is about to commence.
Abure was speaking during an interractive sessions with the support groups in Abuja.
He said the party was facing financial constraints and needed the doggedness and determination of the support groups to ensure a seamless nationwide campaign.
He noted that Peter Obi alone cannot fund the campaigns and appreciates all the contributions of the support groups towards the promotion of the party and its candidate.
He said:
"I therefore want to appreciate all your support. We don't take it for granted. In pursuit of our continous working together that me call this meeting. I don't want us to go into campaign without this meeting between me and you. At the party level, we are going to work with all the support groups. I am here to interface with you, know the challenges you are facing, you also know our challenges so we can find a solution to them. As a responsible leadership, I need to talk to you so we can have a smooth campaign. We are relying on you for our campaigns. It is not over until it is over. The battle has just started. We cannot do it without you. We need you to protect our votes. They want to rig us out of this election. You will defend our votes. We must have a better understanding and work together. We must have better channels of information so we can have a smooth working relationship.
"We cannot hide our challenges from you. We have a huge challenge with funding issues. And I dont want to pretend about it. I want to bring it to your notice so we can find ways to solve it for the purpose of winning the election and rescuing Nigeria. One man cannot fund a presidential election. It is not possible. APC and PDP has tolen resources. These parties have governors, legislators with a lot of access to funds. For us in Labour Party, we don't have such funding. one of the individual we have that can fund the campaign is our presidential candidate and he cannot do it alone. Thats the reason why we need to talk. There is no doubt that we sold forms in the party when Peter Obi joined us. Between you and me, that is the money we have been using to run the activities of the party. I believe in this project and therefore all the resources we had has been deployed into this project. We have the challenge of funding our activities. That is why we are appealing to the support groups to continue to support Labour Party to generate funds for this campaign. It is a major challenge. One man, Peter Obi alone cannot provide the funds for us to prosecute this presidential campaign. Obi was not a corrupt governor. He used the resources of Anambra State to develop the state. He even left money behind for the state. Other governors allocated pensions for themselves after their tenure. Peter Obi is the only governor that is not receiving pension from his state. Obi did not steal state resources. As major stakeholders, I bring this challenge before you so we can rub minds and tackle it and move on with our campaigns."
The Labour Party presidential campaign will officially kick off in Nasarawa State on Saturday. The support groups have plegded to raise any amount of funds need to ensure that Peter Obi emerges the president of Nigeria in 2023.