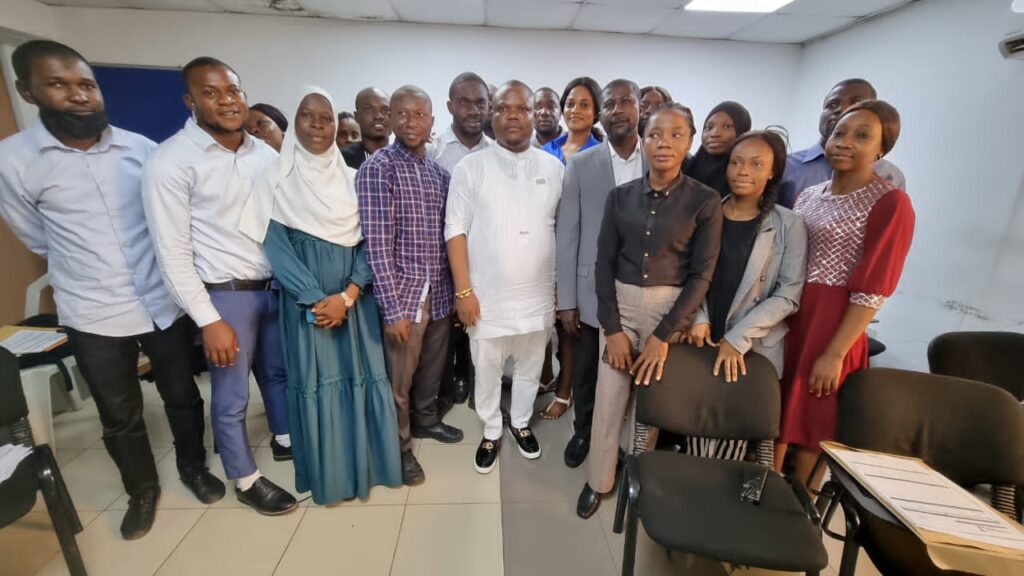 The electorate in Ajegunle area of Lagos State have conferred a vote of confidence on Hon. Francis Barthlomew Chima aka OmoBarca, the PDP candidate for House of Representatives Ajeromi Ifelodun Federal Constituency for 2023 elections.
OmoBarca had initiated a program to empower 100 people from Ajeromi Ifelodun LGA with job opportunities to ensure that youths in the area are gainfully employed.
His efforts at reducing unemployment became a reality when OmoBarca met with a cross section of the 100 AJIFIANS selected to benefit from the First Bank Insurance Company career jobs.
OmoBarca while addressing the beneficiaries urged them to work hard and remain focused. He reminded them that nothing good comes easy in life and hence they should be committed to duty so as to be able to build a successful career. He reiterated that the opportunity they are enjoying today is as a result of his commitment and investment in the company employing them hence they should make good use of it as more people will benefit from this opportunity anytime soon.
The management of the Bank also congratulated the beneficiaries of the employment opportunity informing them that the job they have just been recruited to is a career job with opportunities of career growth and also comes with pension, HMO and mouth watering commission aside from the monthly take home.
In his ususal philantropy, OmoBarca has also donated millions of naira towards the building project of St Mary's Catholic Church Ajegunle during their youth harvest. He has also empowered so many families with both commercial and private vehicles to ease their means of transportation in Ajegunle.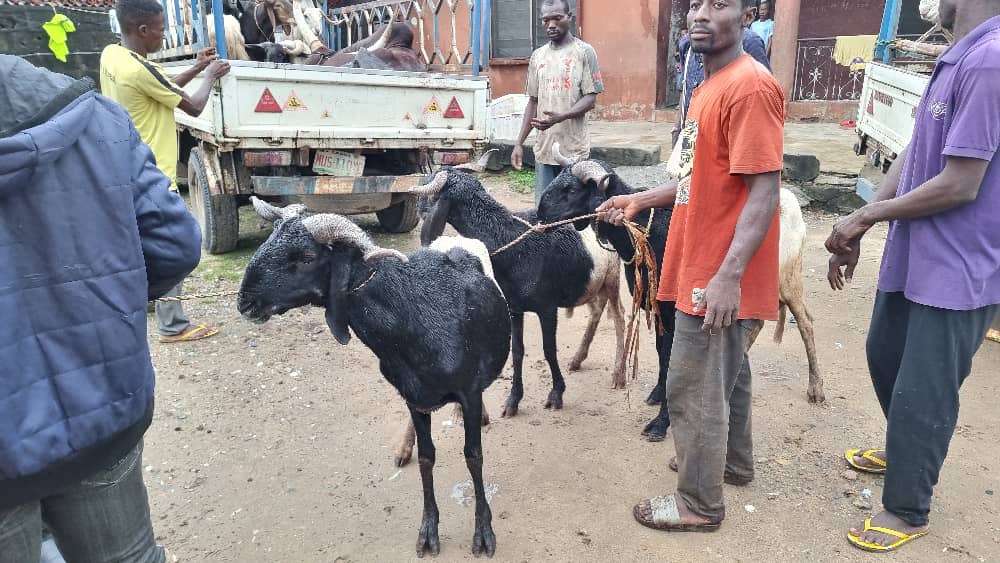 Being a detribalized Nigerian and a lover of all religions, OmoBarca has made donations and distributed gifts to members of his constituency on the occasion of Eid el Kabir celebration. The items include cartons of noodles, live rams, bags of rice, tomatoes,cows etc.
Every ward received two bags of rice, a ram and tomatoes while many leaders in Ajegunle area got a bag of rice each and one ram.
The Oba Ijora received a cow while the PDP governorship candidate in Lagos State Dr Azeez Olajide Adeniran aka Jandor also got a cow gift from the OmoBarca largesse.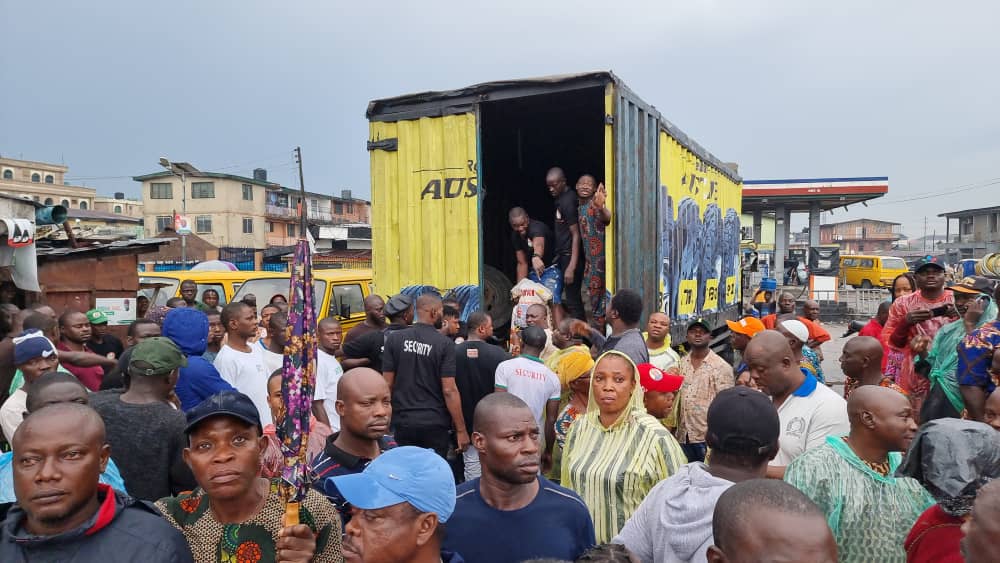 A total of 200 bags of Rice, 500 cartons of Indomie Noodles, 40 Rams, 2 Cows, 300 cartons of Big Tin tomatoes, 11 tricycle (Keke), and 11 shuttle (korope) buses were delivered to various wards in the constituency.
In his quest to support Muslim pilgrimage, OmoBarca has sponsored 10 Muslim pilgrims from AJEROMI IFELODUN LGA who departed Nigeria for Mecca, Saudi Arabia.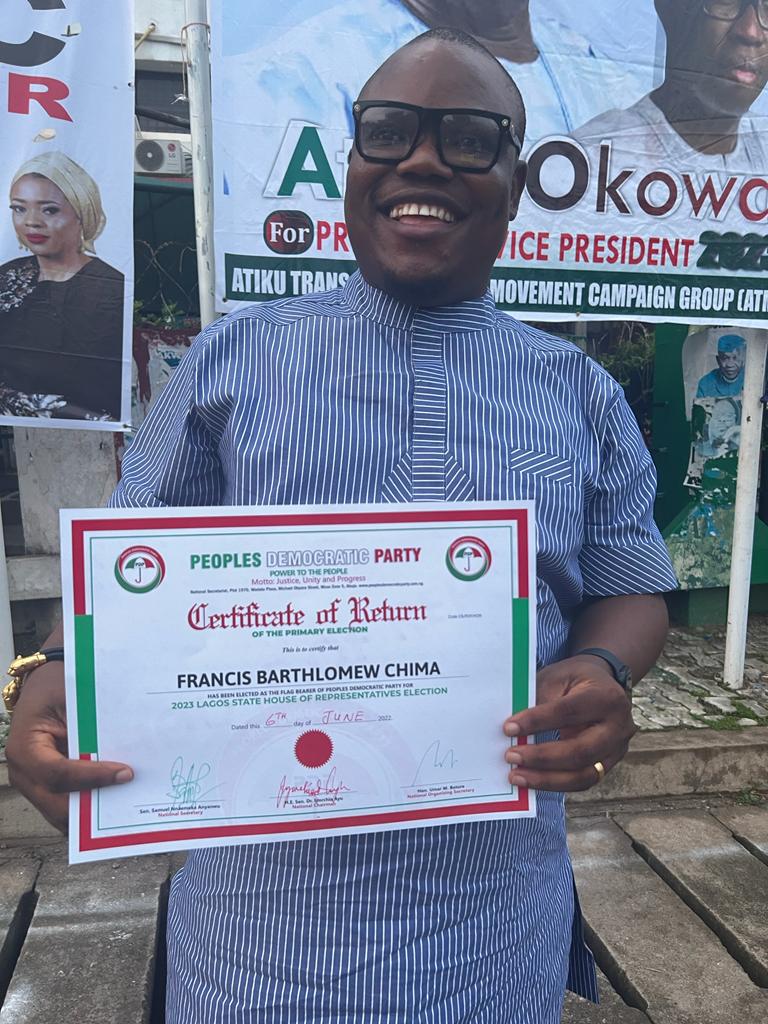 OmoBarca charged the pilgrims to be good ambassadors of AJEROMI IFELODUN while in Mecca. He also requested that they put AJEROMI IFELODUN LGA in prayers so that God will make the constituency a great place to be. Above all he urged them to positively represent Nigeria in their everyday activities during the HAJJ.
The PDP family of Ajeromi Ifelodun Federal Constituency are strongly behind the Candidacy of Hon. Francis Barthlomew Chima aka OMOBARCA.
They have maintained that it is either OmoBarca or OmoBarca. The party members speaking in one voice have reiterated that any other candidate apart from OmoBarca will spell doom for the party in the forthcoming general elections in 2023.
OmoBarca has put God 1st and God will take absolute control over his affairs until victory is clinched in 2023.
Hon. Francis Barthlomew Chima aka OMOBARCA is very much in the race for the Green Chambers. He remains the choice candidate for House of Representatives, Ajeromi Ifelodun Federal Constituency, Lagos State.