The convener of Indigenous People of Nigeria, Mazi Dickson Iroegbu has reacted to the choice of a Muslim running mate by the All Progressives Congress presidential candidate, Asiwaju Bola Ahmed Tinubu.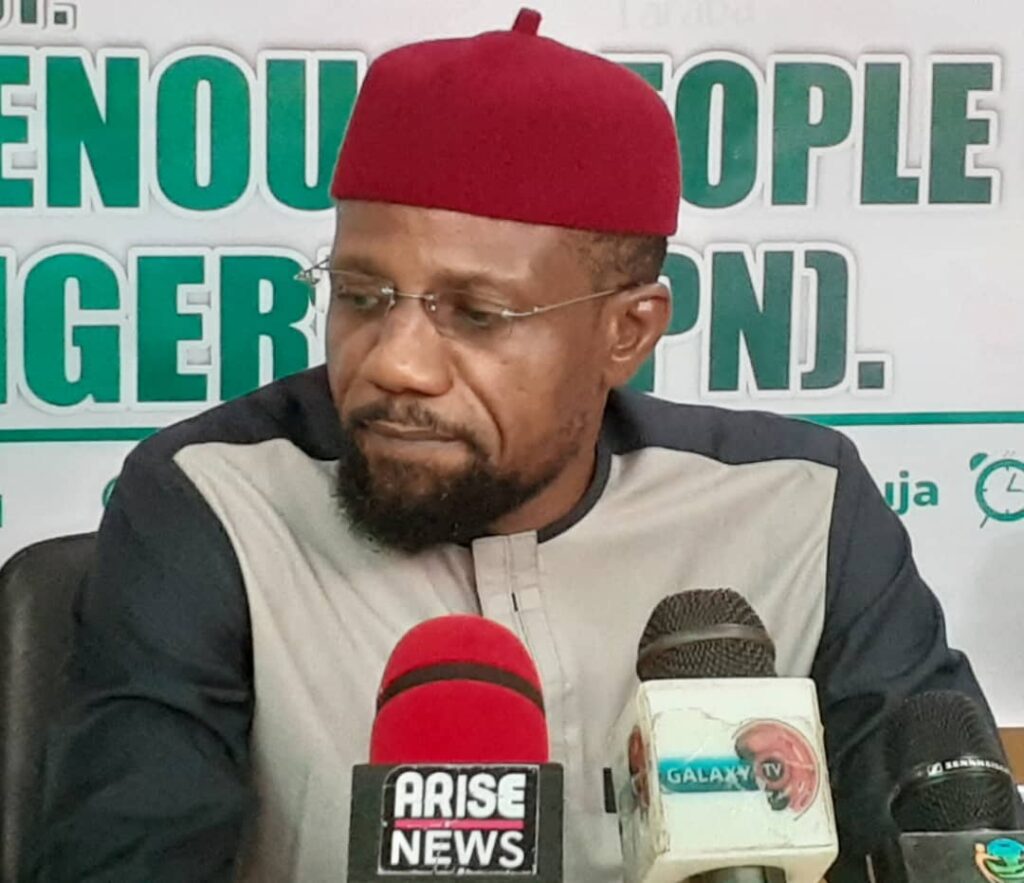 Tinubu had unveiled the vice presidential candidate of APC, Senator Kashim Shettima who is a northern Muslim to the displeasure of most Nigerians who believe that his ticket should be balanced between the two main religions in Nigeria.
Iroegbu in a statement made available to DailyBlastNG, he described the action by Tinubu as "extremely provocative, inciting and very unconstitutional".
He disclosed that a Muslim/Muslim ticket in Nigeria at this time is capable of causing religious violence and uprising.
The statement reads:
"The Indigenous People of Nigeria and indeed all well-meaning residents of Nigeria frown strongly to this disturbing insensitivity and crude arrogance that Asiwaju Bola Ahmed Tinubu, the Presidential candidate of All Progressives Congress, has displayed by his choice for Alhaji Kashim Shettima as his substantive running-mate, who happens to be a practicing Muslim.
The arrogance is not just nuseating but extremely provocative, inciting and very unconstitutional.
A constitution that recognizes the need for checks and balances, the need to uphold equality, justice, fairness, and freedom of worship and association at all times.
Nigeria is currently grossly challenged by the balkanisation approach of the current administration through its very unconstitutional policies
A country that is terrorized daily and government by proxy and investigations and statements identifying Islamic terrorist organizations as ISWAP and Boko Haram. A government that is sleeping on duty
By the choice of APC to present a Muslim/Muslim Presidential ticket in the country for the 2023 election, they are inciting religious violence and uprising in Nigeria.
We strongly frown at it, and urge every Nigerian of goodwill to reject it."
Asiwaju Tinubu is a minority practicing Muslim from the South West of Nigeria.