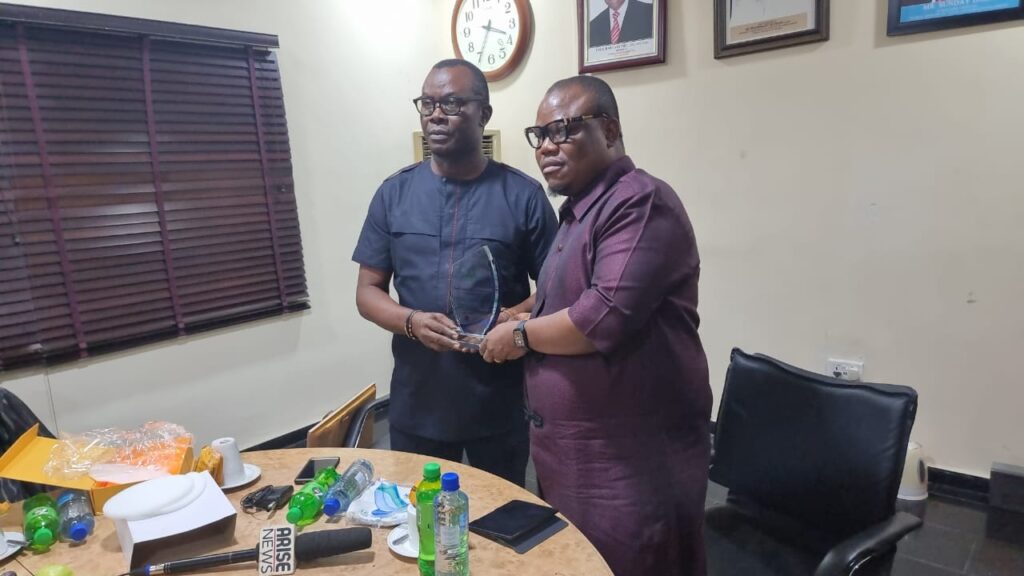 The Nigeria Modern Penthalon Federation has inducted Hon. Francis Barthlomew Chima aka OMOBARCA, the PDP candidate for House of Representative, Ajeromi Ifelodun Federal Constituency as a member of Board of Directors for the federation.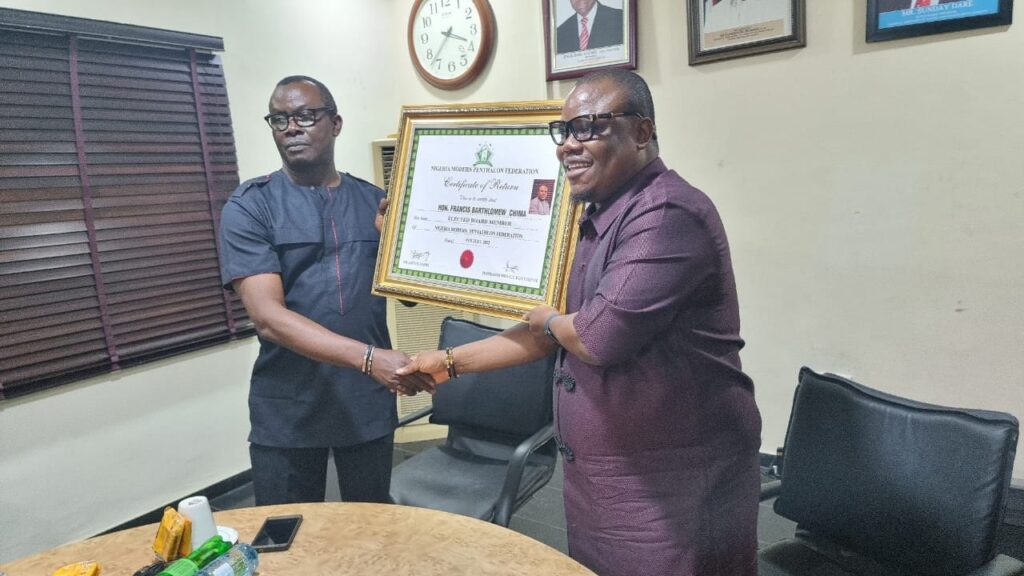 The chairman of the federation Dr. Nnaji Jonathan. members of the Nigerian Olympic Local Organizing Committee and other sports enthusiats attended the event which took place at one of the conference rooms at the national stadium surulere Lagos.
Dr Nnaji presented a certificate and then an award for exceptional sport philanthropy to the House of Reps hopeful.
OmoBarca appreciated the privilege to be a part of the board members and promised to contribute immensely to creating more awareness for the federation by supporting their events and activities.
The Board considered his membership as a result of his commitment to sports development in his constituency Ajeromi Ifelodun and Nigeria after a careful independent investigation of his Curriculum Vitae.