The convener of Indigenous People of Nigeria, Mazi Dickson Iroegbu has taken a swipe at the main opposition party, Peoples Democratic Party, PDP for jettisoning the principle of zoning the presidency as enshrined in the party's constitution.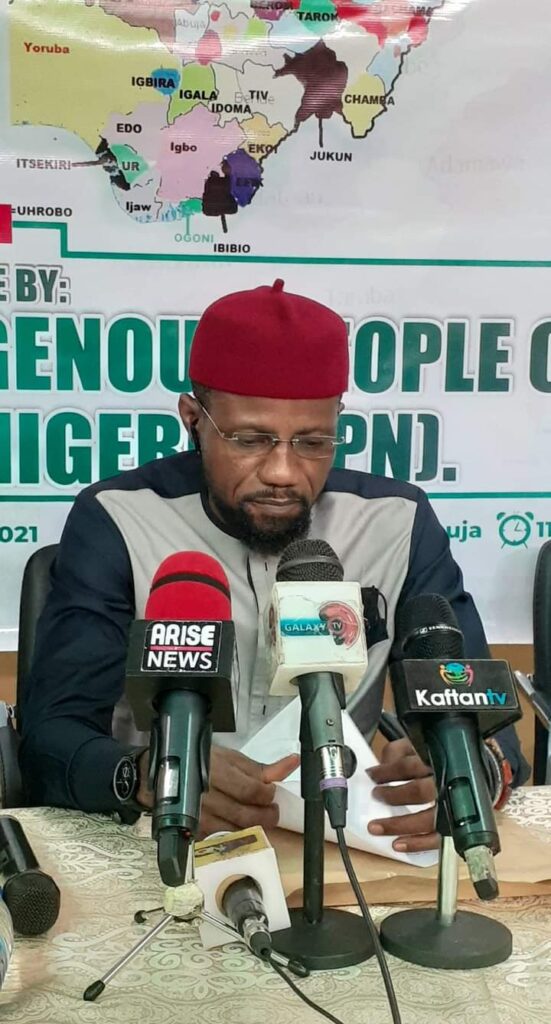 Iroegbu is upset with the National Executive Council of PDP for leaving the 2023 presidential contest open for every geopolitical zone in Nigeria.
He said in a statement made available to DailyBlastNG that "PDP has shot itself in the foot and has chosen to play the ostrich while Nigerians are being slaughtered daily due to inequality, injustice and lack of fairness".
Read part of the statement:
"PDP has lost the place of the people and now focuses on power by immitating APC who is all about grabbing power and not about the people. PDP has forgotten thats its slogan is power to the people. In this case, PDP has shown that it is ungrateful to loyalists and grossly unfair to the people of Nigeria. We, from the south east promises PDP that having jettisoned its own contstitutional provision of zoning, having shown ingraitutude to loyalty, that we shall retaliate. We hope that at the special convention on 28th and 29th of May, PDP will be able to redeem itself. If the party does not consider the interest of South east Nigeria, it should await its final burial. This is not a threat but a promise becasue the people will revolt. We hope that the party delegates will uphold equity and fairness. This is the final notice to the Peoples Democratic Party, your burial is hereby announced because you have chosen to destroy yourself by yourself. How can a party abandon its constitution? How can a party not reward loyalty and expect the people to be loyalty. It is sad, unfortunate and insensitive for PDP to jettison zoning and throw open the contest for 2023 presidential election. How the mighty have fallen! Let me borrow from Chinua Achebe, indeed there was a country."
It will be recalled that the Peoples Democratic Party at its 96th NEC meeting removed zoning in a communique issued at the end of the meeting and declared 2023 presidential primaries open for every aspirant.