Former President, Olusegun Obasanjo, has once again called for the emergence of a Nigerian from the South East as President come 2023.
Obasanjo, who addressed members of the Political Action Committee, PAC, of Ohanaeze Ndigbo, who visited him at his Olusegun Obasanjo Presidential Library, Abeokuta on Tuesday, May 10, said that the South-East should be allowed to produce Nigeria's President in 2023, insisting that it would ensure peace, justice, fairness and sustainable national development in the country.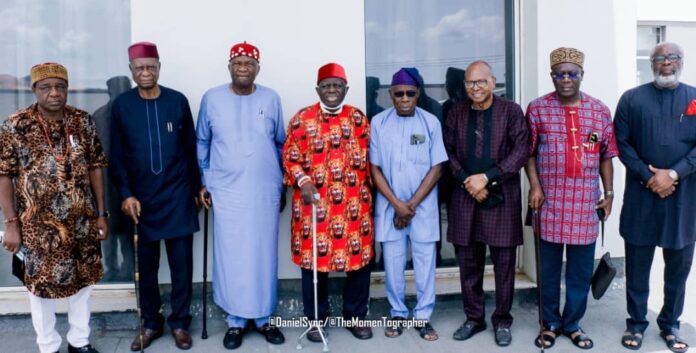 Obasanjo added that the minimum Nigerians would accept is that the next president should come from the South.
"The next president of Nigeria must come from the South East. The least acceptable minimum is a president from the Southern part of Nigeria", Obasanjo was quoted by Ohanaeze Ndigbo's spokesman, Alex Ogbonnia, as saying.
The former President, who commended Ohanaeze Ndigbo for demanding their rights, told the delegation that what he "owes Nigeria is sincerity, objectivity, and guidance."
"Federal character, rotation of power and such other measures are meant to help our nation-building process and more sure-footedly, move Nigeria forward. Riding over these measures rudely, shoddily and roughly cannot augur well for our nation-building process and progress."he was quoted as saying