Madeleine Albright, the first woman to serve as U.S. secretary of state and a grande dame of foreign policy for the Democratic Party who wrote books, served on think tank boards and warned of the risk of fascism in the Donald Trump era, has died. She was 84.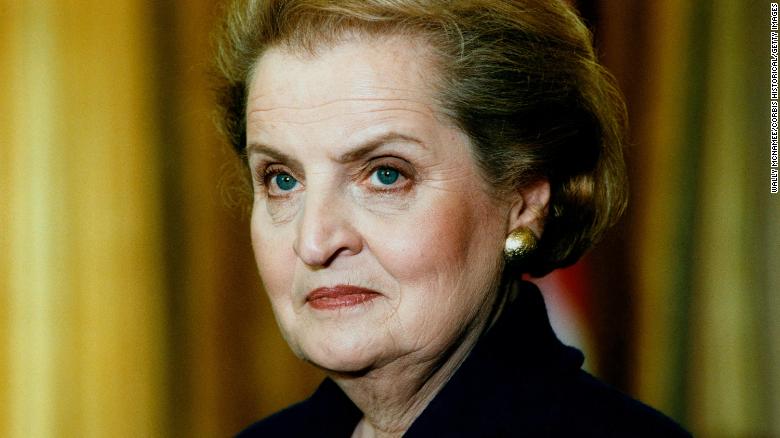 She died on Wednesday, according to a statement from her family posted on Albright's Twitter account. The cause was cancer.
Appointed by President Bill Clinton in 1996, halfway through his two-term presidency, Albright became the highest-ranking woman in U.S. government at the time. As America's top diplomat, she called for the use of force as the conflict in Kosovo descended into ethnic cleansing. That was consistent with the hard line she had pressed during the Bosnian War, when she was Clinton's ambassador to the United Nations.
She later described the Rwandan genocide of 1994 and the failure to achieve a Mideast peace accord as among her biggest regrets.