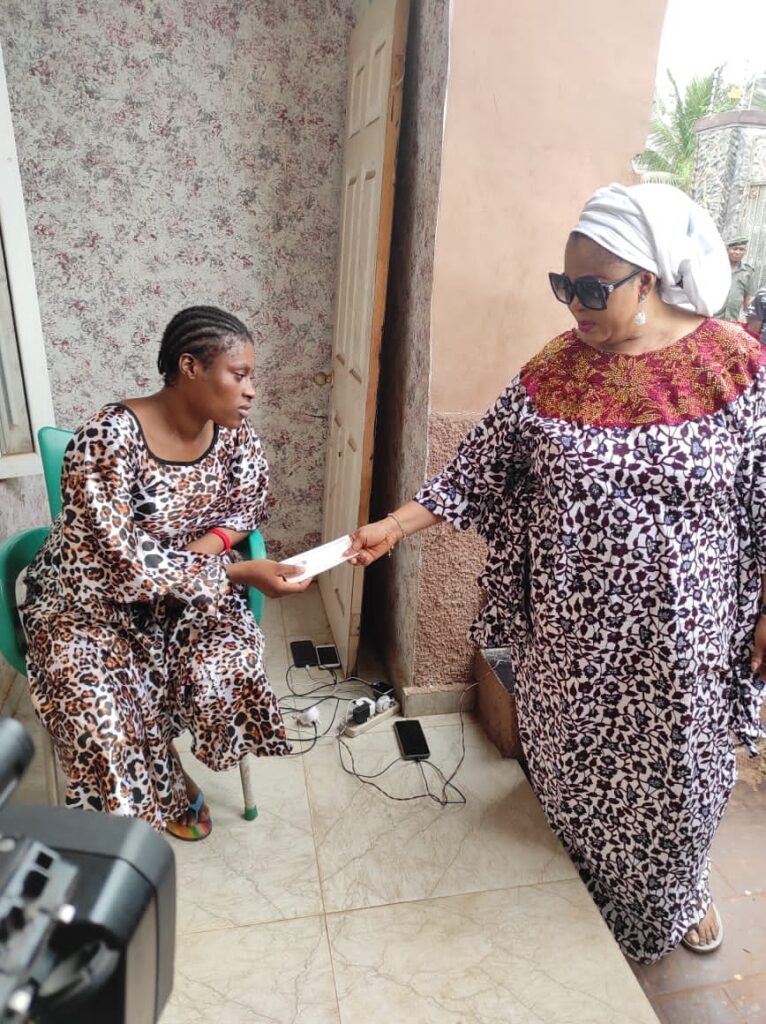 " No woman deserves to be treated as you were treated."
These were the words of the distinguished Senator Princess Stella Adaeze Oduah, OON to Mrs Ajuese Obiorah when she paid the widow a suprise visit in her Aguleri home this afternoon.
The distinguished Senator condoled with the woman over the death of her husband and also expressed her shock and disappointment over the treatment metted out to her by some elements in the community.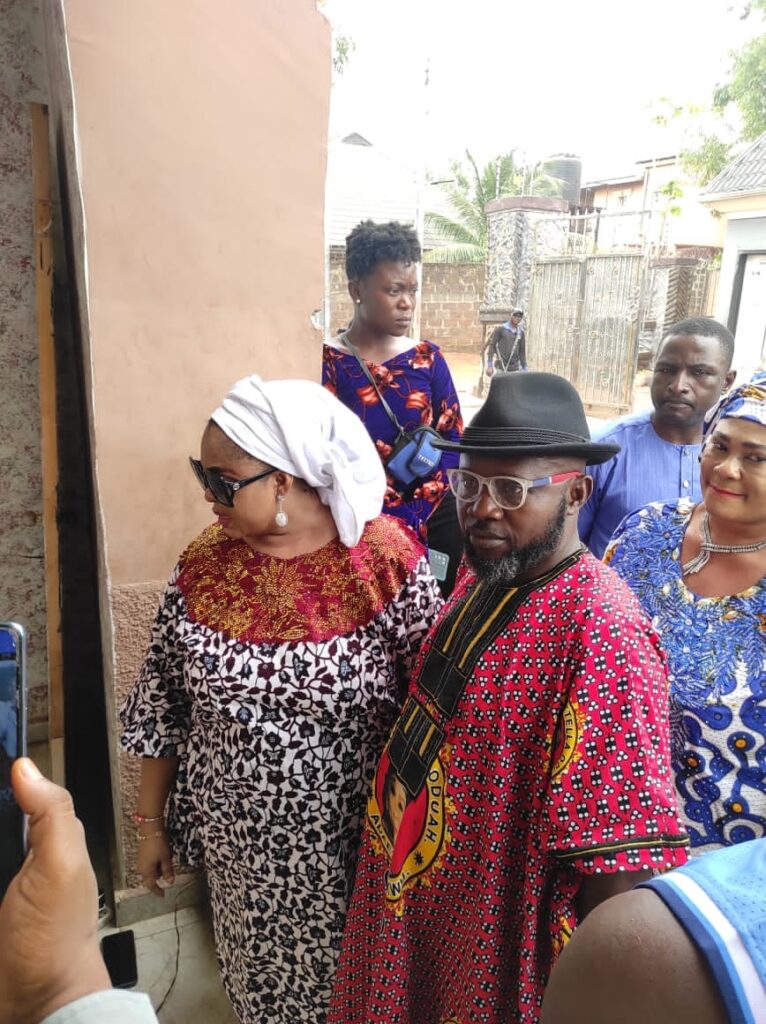 She further promised to see to it that she got the best of quality education and training in order for her to actualise her full potentials.
The distinguished Senator further empowered her with the cheque of ₦1M while promising to see to it that all those involved in her unfortunate predicament would be brought to book and must face the full wrath of the law.
According to the Senator, " such actions are inhuman and should not be tolerated in the society. I will see to your health, welfare and education and I'll see that your children are well taken care of."