A bill seeking to regulate rent payments in the Federal Capital Territory (FCT) has passed a second reading in the senate. The bill sponsored by Senator Smart Adeyemi (APC, Kogi), specifically seeks to stop yearly advance payment of rents and compel house owners to collect rent monthly in arrears.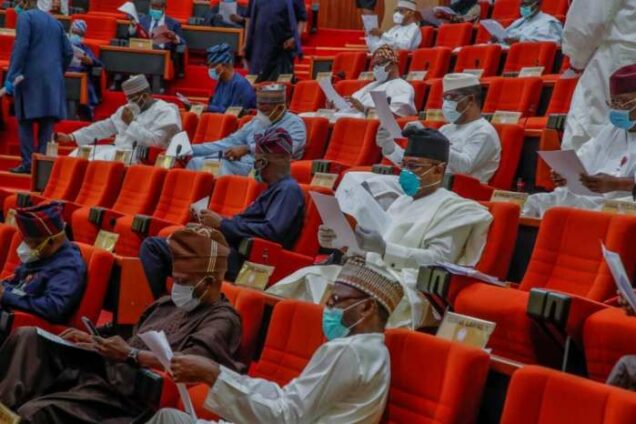 According to Adeyemi, the bill will cushion the effect of outrageous rents on properties on residents in the nation's capital. The lawmaker also noted that many properties in Abuja are empty because of the outrageous rents placed on them, and because some landlords always insist their tenants pay one year or two years rent.
Adeyemi said;
"Many residents of FCT are finding it very difficult to cope with huge rent payment, the reason many of the houses built for such purpose are empty.
"That is wrong. There are many tenants whose salaries are competing with their rents because they live in cities like Abuja."
Senator Aliyu Sabi Abdullahi (APC, Niger) also backed the bill which he described people-centred, urging his colleagues to support its passage.
Abdullahi said;
 "There's no gain saying that many residents in FCT are groaning under this difficult system where tenants are asked to pay house rent yearly in advance."
Senators Ibrahim Gobir (Sokoto) and Bala Ibn Na'Allah (APC, Kebbi) also supported the bill. Na'Allah stated that a system where tenants, many of whom receive meagre salaries, are forced to pay rent annually in advance encourages corruption.
He said; 
"Where we operate a system that makes it difficult for people to survive, then we may not be able fight corruption notwithstanding the resources deployed for the purpose."
Only Senator Chimaroke Nnamani (PDP, Enugu) opposed the bill. He maintained that rents are determined by market forces, like cost of acquiring land and building materials. This however, did not stop the passage of the bill for second reading.