You are cordially invited to contribute a short essay for a Festschrift in honor of Chief Pete Edochie, MON, one of the most notable figures in the African movie scene and a creative icon. Catapulted into prominence in 1987 when he played the lead role in Chinua Achebe's Things Fall Apart screen adaptation, Edochie has gone on to imprint an indelible mark on Nigerian filmography and cement his status as one of the most significant actors of his generation. With the veteran actor turning 75 in 2022, this Festschrift is a befitting tribute to an Iroko tree.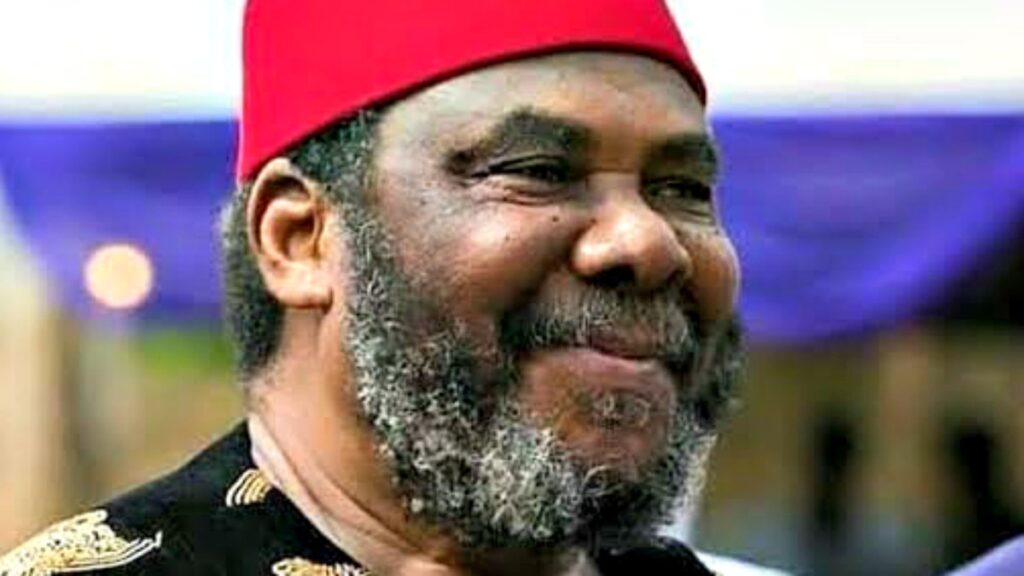 We invite essays from Chief Edochie's fellow actors, filmmakers, and professional colleagues who have worked with him throughout his career, students and academics, especially in the creative arts, young and aspiring actors influenced by his work, and the general public who have enjoyed his creative excellence over 30 years. This Festschrift will showcase a lasting and worthy representation of Chief Edochie's contributions to the revival of African cultures through movies, analyze the impact of his life's work on African filmography, and provide a powerful model for young actors and filmmakers.
GUIDELINES
Each essay should not be more than 1500 words in length (roughly three double-spaced pages), in Times New Roman, Font 12. Contributors should write on any of the following themes:
1. Nigeria's movie industry and value orientation: The Pete Edochie example
2. Phases of filming development in Nigeria
3. African traditional practices and the Nigerian movie industry
4. Nollywood and the Igbo Question.
5. Public perceptions of creative arts in Nigeria
6. Pete Edochie as a journalist and broadcaster
7. Pete Edochie as a creative innovator in Nollywood
8. Pete Edochie as a cultural agitataor
9. Nollywood, as a mirror of Nigerian society
10. Nollywood, Pete Edochie, and the Feminist Movement
11. Pete Edochie, Okonkwo and the Masculinity Question
12. Nollywood, class, and Igbo Values
13. Nollywood, religion, and Igbo Consciousness
14. Nollywood, conflict resolution, and nation-building in Nigeria
15. Nollywood, illicit wealth, and youth empowerment
16. Nollywood, Social Security, and Stability
17. Nollywood, education and human rights
18. Challenges and prospects of filmography in Africa
SUBMISSION/DEADLINE
The deadline to submit your completed essay is on or before January 15, 2022. Essays should be submitted in Microsoft word document via email at peteedochieat75@gmail.com. All essays will be thoroughly reviewed. Edited essays will be returned to contributors for revisions before publication.
PUBLICATION
Eastern Kentucky University Libraries will publish the book. Each contributor will receive one copy of the book.
For more inquiries, please contact:
+1 (859) 248-1394
+2348032601105
EDITORS
Rev Fr Prof Obi Oguejiofor
Department of Philosophy
Nnamdi Azikiwe University, Awka, Anambra State, Nigeria
Prof Ogechi E. Anyanwu
Department of History, Philosophy, and Religious Studies
Eastern Kentucky University, Richmond, KY, USA
Prof Ngozi Ezenwa Ohaeto
Department of English and Literary Studies
Nnamdi Azikiwe University, Awka, Anambra State, Nigeria
Prof Femi Okiremuette Shaka
Department of Film & Multimedia Studies
University of Port Harcourt
Choba-Prot Harcourt, Rivers State, Nigeria
Prof Bella Ezumah
Department of Journalism & Mass Communications
Murray State University, Murray, Kentucky, USA
Dr. Anselm C. Onuorah
Chief Executive Officer
Anchor Book Publishers, AfricaContact Info:
+1 (859) 248-1394
+2348032601105Contact Email: ogechi.anyanwu@eku.edu