A 25-year-old man identified as Joseph Ilesanmi has been confirmed dead after a building collapsed in the Ikorodu area of Lagos state.
Two other persons were rescued and rushed to the general hospital in Ikorodu for urgent treatment.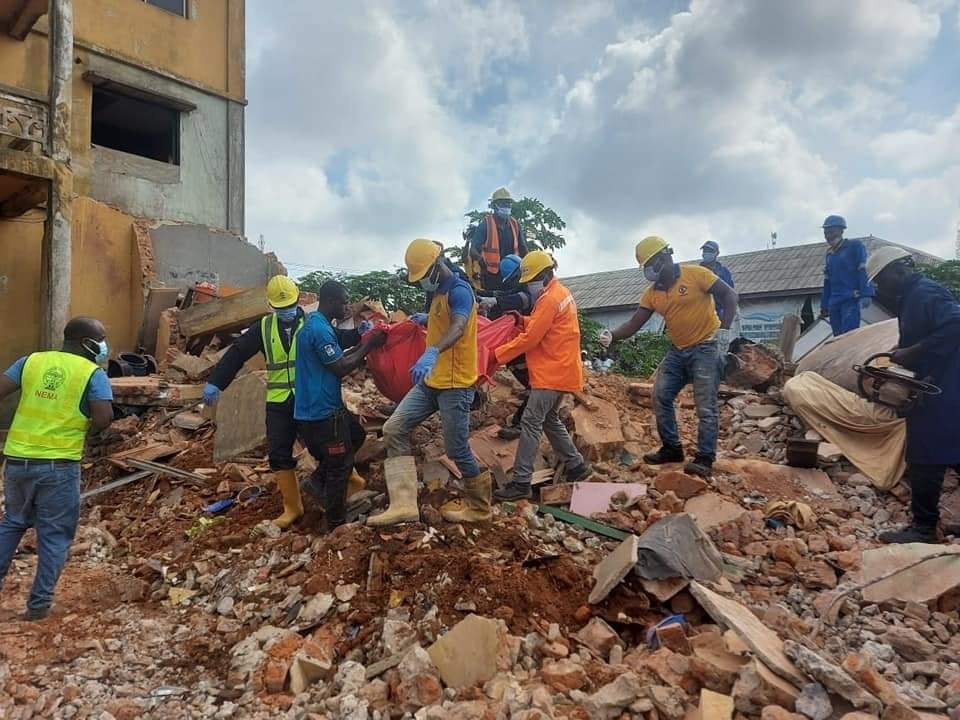 The Lagos State Emergency Management Agency, LASEMA, said it deployed its Emergency Response Plan to the collapsed building at Jumofak Bus-Stop, Haruna, Ikorodu at the wee hours of Monday night, 18th October 2021.
According to a statement by LASEMA, the Agency's Response Squad Tiger, Eagle and Lion immediately swung into action at the incident scene.
"Investigation carried out revealed that some part of a two storey dilapidated building collapsed from the back due to inadequate maintenance," However, the Response Teams have rescued two adult victims (a male and female) alive, while one male was recovered dead," the statement read.
"Risk assessment in collaboration with relevant stakeholders at the scene was conducted and residents were subsequently sensitized on the need to evacuate from the affected building.
"Further, The affected building was cordoned off by the Agency's Team while Rescue/Recovery operations is ongoing with the supervision of the DG/CEO LASEMA, Dr. Olufemi Damilola Oke-Osanyintolu."
Meanwhile, emergency officials have carried out controlled demolition of an adjoining building at the site of the collapse.
Confirming the incident, the Acting Zonal Coordinator, National Emergency Management Agency, Ibrahim Farinloye, said the occupants were living in the building against the warning of the landlords.
"It was reported that it was an abandoned building that the owners had asked the occupants to leave but those there are said to be staying there without the consent of the owners," he said.
"Immediately the incident occurred, the local residence within the area mobilised themselves to carry out initial rescue activities. Though, fire service and police responded but unable to do much due to unavailability of equipment to lift the rubble on the suspected location of the trapped victims
"One body was recovered. The collapsed building was an extension. The emergency phase of search and rescue has ended with the evacuation of all debris to ground zero with no additional body recovered. So far, two rescued alive with injuries and one body recovered. The injured victims are currently at the Ikorodu general hospital receiving medical treatment." he added.