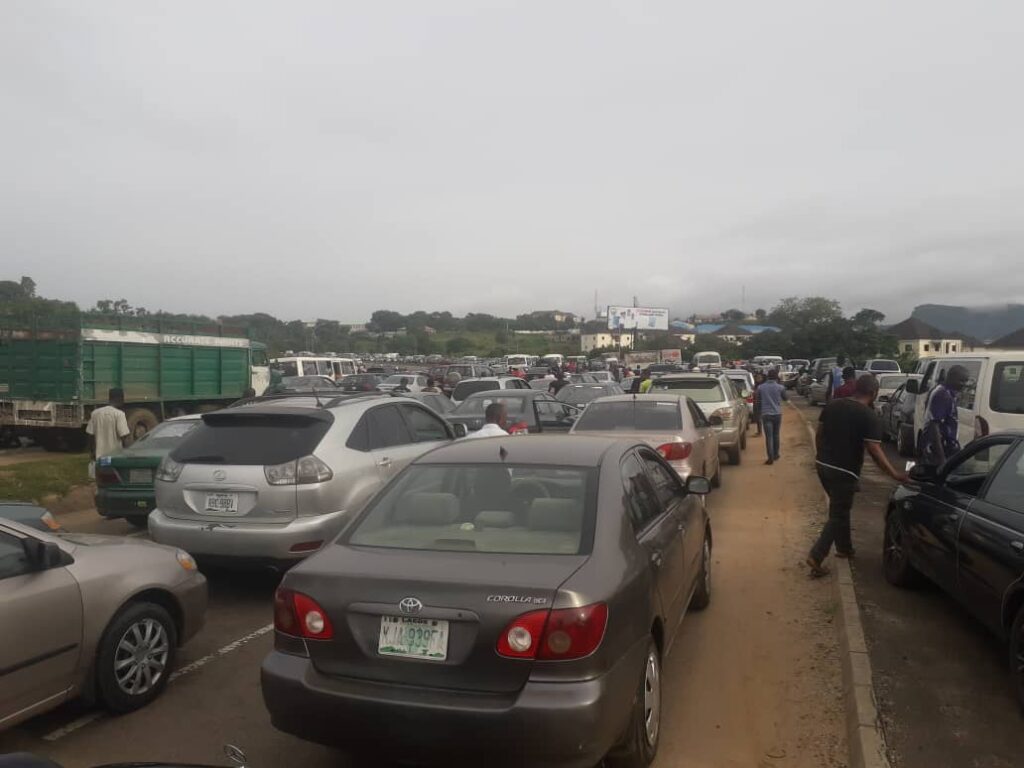 Human and vehicular movement came to a standstill along Nyanya-Mararaba road Abuja on Independence Day. Soldiers operating at the popular Abacha Barracks blocked commuters from getting into FCT for their daily business.
As earlier as 5am the road was blocked causing people within the Karu-Nyaynya-Mararaba axis untold hardship as most people had to trekk the long distance.
People who trekked down to Abacha Barracks were turned back by stern looking military personnel. They were told that nobody was allowed to move into town to prevent protests that was billed to hold today.
Commuters were seen by our correspondence complaining about the pain inflicted on them by the authorities.
They urged the ruling class to offer good governance to voters instead of preventing protesters from exercising their fundamental human rights.