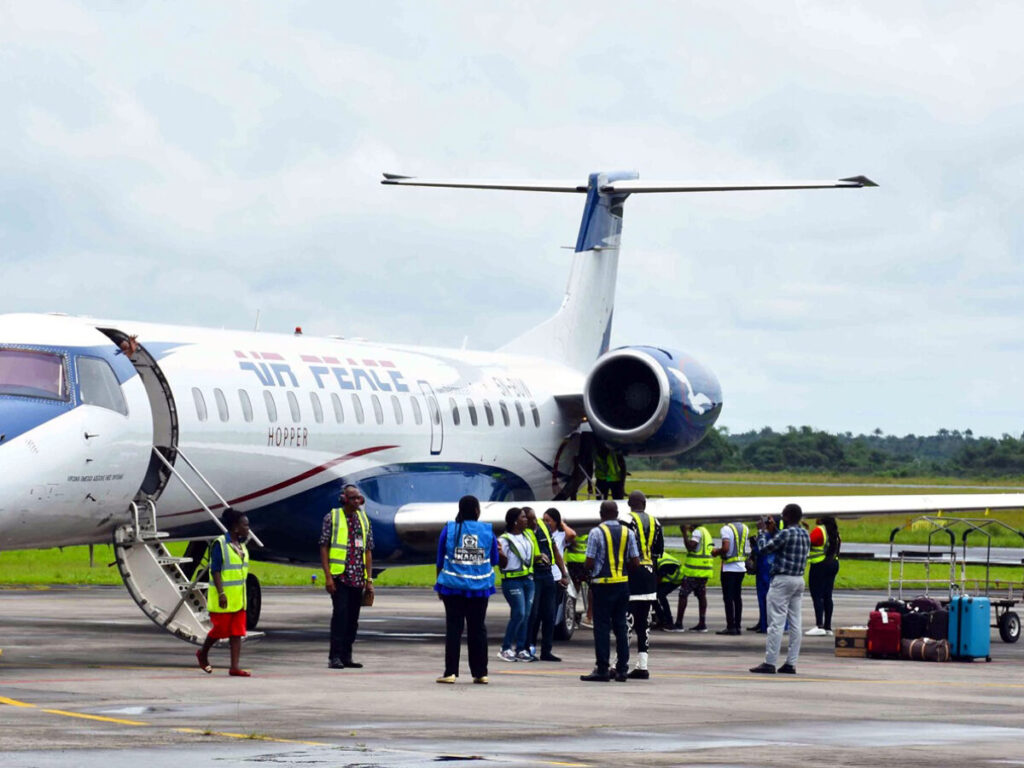 An Air Peace flight that took off from Asaba Delta State on 29th September 2021 caused panic as the pilot struggled to land in Abuja airport. One of passengers on board narrated how the flight that was supposed to land by 3pm ended up flying through Kano airport and finally landed in Abuja by 7.pm.
The plane also ran out of aviation fuel and had to refuel in Kano to continue the journey.
"Yesterday, left Asaba for Abuja, got to Abuja and couldn't land due to turbulence. Rerouted to Kano as the aircraft was also low on aviation fuel. Aircraft kept swerving to the left and right. The Lord showed us mercy and we are in Kano now. Refuelling to return to Abuja. We had nearly touched grounds in Abuja then he took off again. The aircraft kept bouncing up and down,and swerving to the left and right. Got into Abuja by 7pm for a flight that commenced about 3.05/3.10pm. It was AirPeace. But no be airline matter. Death came. Devil came to write satanic headlines but the mercy of God prevailed. The aircraft was fully loaded."
Passengers were said to be wailing and praying as the pilot made several attempts to land safely.