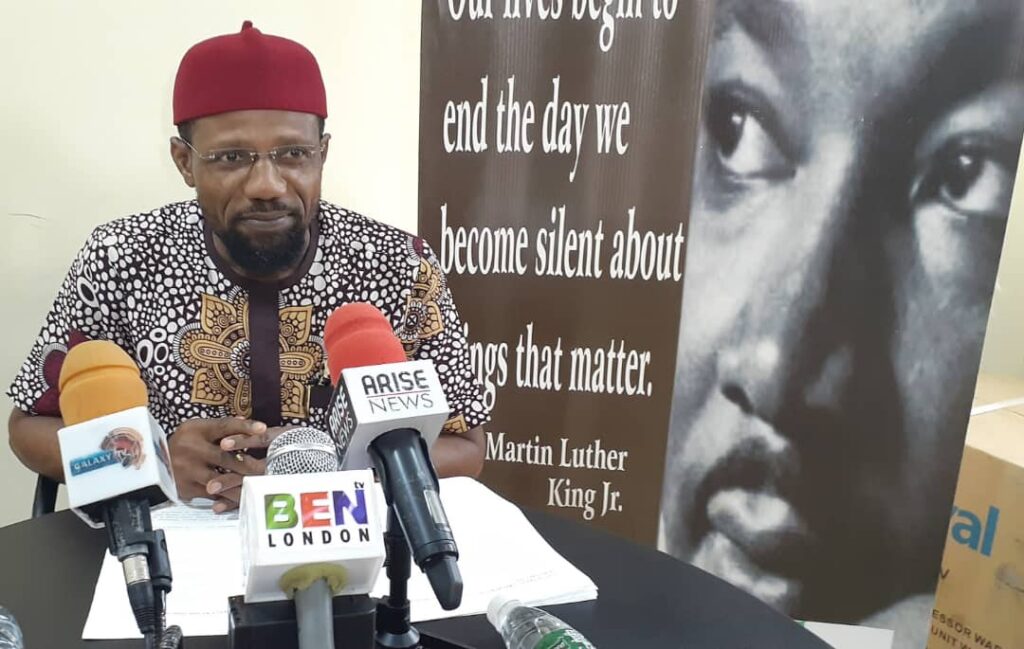 The Indigenous People of Nigeria (IPN) has reacted to the communique issues by the Northern Governors Forum after their emergency meeting.
The 19 northern governors met on Monday 27th September, 2021 at the Council Chamber of Sir Kashim Ibrahim House, Kaduna. The meeting was also attended by Chairmen of Northern States Traditional Council led by His Eminence the Sultan of Sokoto.
Part of the communique issued at the end of the meeting read in part:
"The Forum observed that some Northern States Governors had earlier expressed views for a power-shift to three Geo-Political Zone in the South with a view to promoting unity and peace in the Nation. Notwithstanding their comments, the Forum unanimously condemn the statement by the Southern Governors Forum that the Presidency must go to the South. The statement is quite contradictory with the provision of the Constitution of the Federal Republic of Nigeria (1999) as amended that the elected President shall: – (a) score the majority votes; (b) score at least 25% of the votes cast in 2/3 States of the Federation; (c) In the case of run-up simple majority win the election."
According to a statement made available to Daily Blast and signed by the convener, Mazi Nnamdi Dickson Iroegbu, IPN is dismayed and infuriated by the position of the northern governors as regards 2023 presidential election. IPN considers the communique an affront on Indigenous People of Nigeria.
Iroegbu disclosed that the governors' position is an evil threat against the sovereignty of Nigeria. He urged the governors to concentrate on securing lives and properties in a region that has been ravaged by banditry, kidnapping, wanton killings, extreme poverty, terrorism, religious bigotry, illiteracy and so many other vices.
Iroegbu who declared the northern governors as persona non gratas said:
"So northern governors can meet in Kaduna with the Sultan of Sokoto and other prominent emirs? So, they can also issue a communique to insist that the presidency will be retained in the North? It will be recalled that John Kerry met with Northern Governors prior to the 2015 general elections, they were thereafter flown to America where the deal to instal PMB was sealed. Today they failed to focus on insecurity that has completely ravaged the north. Mention was not made of millions of out of school children. The drug abuse and other issues affecting the North! Which north are they really talking about? The earlier the southern and middle belt of Nigeria formalised their alliance, the sooner the Fulani will appreciate that the train has left the station long time ago. Power must rotate from the north to the south in 2023 particularly, south east Nigeria in the spirit of equity, justice and fairness."
Governors of southern states had recently met in Enugu where they insisted that power must shift to the south in 2023 when president Muhammadu Buhari must have completed his eight years tenure.