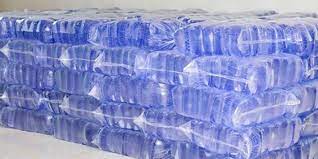 The Association of Table Water Producers (ATWAP) Abuja has announced an increase in the price of sachet water.
The group has declared that the price of a bag of sachet water commonly known as pure water will be sold for N200 from October 1st, 2021 at whole price.
This is because of the rising cost of production in their water factories. Prices of materials used in packaging water has increased astronomically since January 2021.
Speaking through a member of ATWAP in Abuja, the group lamented that Buhari's government has not done anything to control the prices of nylon, purification items, spare parts for machines and vehicles etc. Water producers are bearing this high cost without making profit from the business.
Most water factories within the FCT have shut down due to inability to meet financial implications and payment of staff salaries. ATWAP urges residents of Abuja and environs to bear the price increase with understanding to avoid water scarcity.
Over 80% of potable water consumers depend on sachet water which will now be sold for N20 per sachet at retail price.