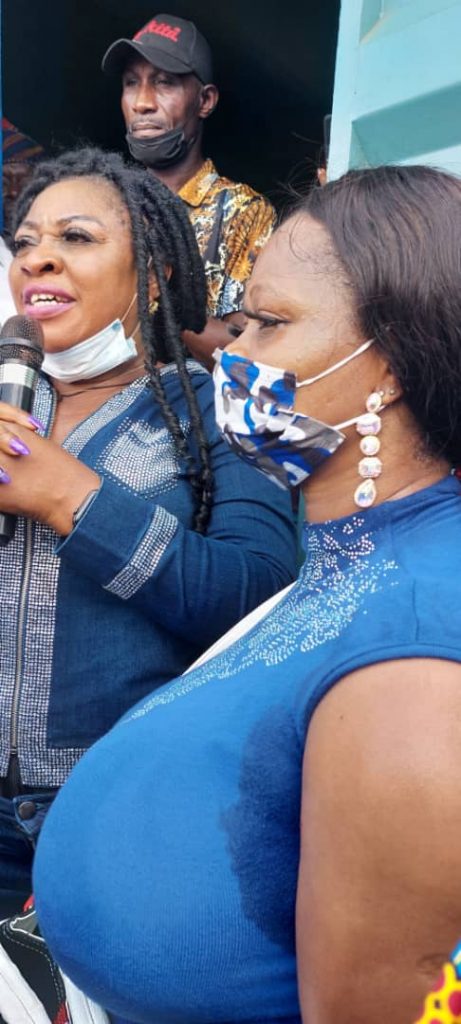 There's a saying which goes thus; "a gold fish has no hiding place", such was the joy of our amiable leader, our amazon, mama Ajegunle, a woman in the mould 10 men in capacity, our own Hon Barr Rita Orji, yesterday as the great people of Ajeromi Ifelodun Ajegunle welcomed her to a lavish and glamorous ceremony in honor of her recent appointment into the national zoning committee of the party in preparation for the forthcoming party congress which will usher in a fresh and brand new leadership that will pilot the affairs of the party in the coming dispensation.
This show of love by the mammoth crowd gives credence to the mass appeal and credibility she commands and she's not a pushover when it comes to grassroot politics!
Moreover the welcome ceremony of Hon Barr Rita Orji yesterday shows 3 things;
Firstly, her political capacity is not in doubt despite her stolen mandate in the last national election, her leadership attribute is still soaring, her charisma is still ever blazing like the afternoon sun and she still remains the people's choice.
Secondly, her loyalty to the growth and development of the party is topnotch inspite of the ill treatment she's faced in the lagos chapter of the party, the national leadership of party still cannot overlook her contributions to the party's progress.
Thirdly, the people of Ajeromi ifelodun can now differentiate her representative and quality cum laude all encompassing leadership as against the ill-fated leadership they are experiencing at the moment.
Hence this celebration party is to consolidate on the progress she is making and to align with her in repositioning the party for a new leadership at the national level, Zonal level, State level and to restore true leadership the people of Ajeromi ifelodun ought to be enjoying come 2023.
Once again, we congratulate you on your appointment as you and other distinguished members of the party deliver successfully on the assignment and task at hand.
PDP!!
Power to the People.
Signed
Princess Brenda Ify Esokawu.