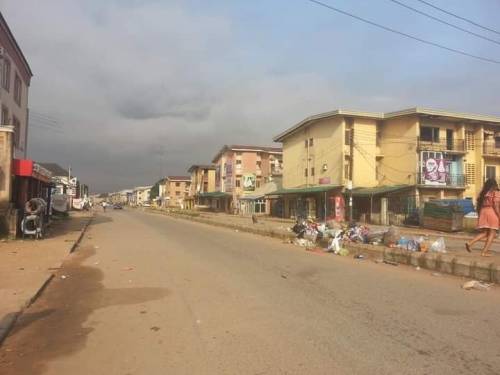 Shops and markets have been shut down and the streets were deserted in Imo state as President Muhammadu Buhari arrives the State this morning.
The Indigenous People of Biafra (IPOB) had issued a stay at home order as regards Buhari's visit and residents seem to have complied with the directive as businesses are shut down.
Many families in the state capital, Owerri have remained indoors to avoid clashes with security agencies.
However, some people could be seen lining the streets with banners to welcome the President but a source told Daily Blast correspondent that "they are mostly members of the All Progressives Congress (APC) or people paid by the state government to do that so as not to embarrass the governor, Hope Uzodinma".
Buhari will commission some projects during the visit.