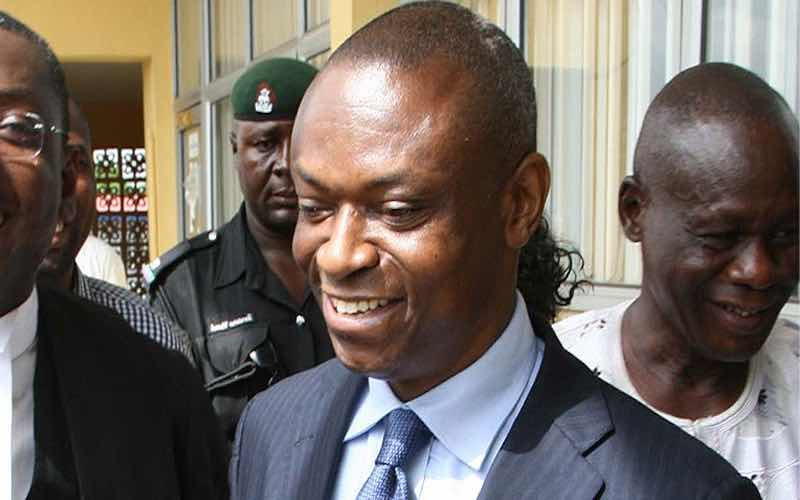 A Lagos State High Court in Ikeja has frozen assets and funds worth N19.17bn allegedly kept in 24 banks by a convicted former Managing Director of the defunct Bank PHB, Francis Atuche
Justice Lateefat Okunnu made the order sequel to an August 17 application by the Economic and Financial Crimes Commission in a suit between the Federal Government and Atuche, as well as Ugo Anyanwu, the first and second defendants respectively.
Anyanwu, a former Chief Financial Officer of the bank, is also serving time in jail following his conviction and sentencing to six years' imprisonment on June 16, 2021 for fraud involving about N25.7bn.
Justice Okunnu, while sentencing the duo, had ordered that they should make a restitution of the N25.7bn to the Federal Government in order to replace the funds stolen from the public to bail out the bank.
The judge, therefore on Thursday, granted the agency's 12 prayers pursuant to sections 6(d), 20, 24, 26(1), 30, and 34(1) of the EFCC Act, as well sections 290, 294 and 297 of the Administration of Criminal Justice Law, 2015.
The application was filed by the Economic and Financial Crimes Commission prosecution team, led by a Senior Advocate of Nigeria, Mr Kemi Pinheiro.
Justice Okunnu held, "An order is made restraining the first defendant, whether by himself, or acting through the persons or entities listed from dealing with the value of the assets and proceeds of economic and financial crimes or otherwise in the name of the first defendant."