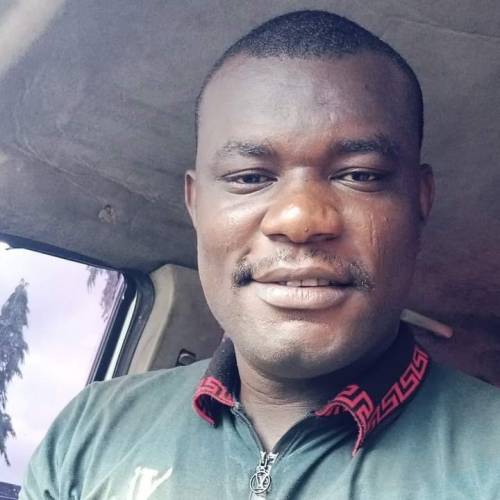 Esezobor Felix, a police officer attached to B Divisional Police Headquarters, Warri, Delta State has sued a number of people and media houses to demand N10 billion in damages for alleged threat to life and harm to professional reputation.
Felix, in the suit filed at the Federal High Court sitting in Benin City, Edo State capital, joined the Committee for Defence Of Human Rights (CDHR), Delta State chapter, Mr. Jonathan Giadam; Warri Aproko Updates; music artiste, Idris Abdulkareem; DailyPost.ng reporter, Mr. Mathew Omonigho; Mrs. Broderick Sandra; Mr. Ighorhiohwunu Aghogho and one other Mr. Derick Oritsematosan Agberen.
According to thenationexpress.com, the Police Constable said he was wrongly accused of beating a tricycle rider in a petition submitted to Warri Area Commander ACP Argungu and an online video of the wife of the victim that went viral on Instagram and Facebook.
Abdulkareem was believed to have also shared the story on social media.
SaharaReporters gathered that Mrs Broderick Sandra is the wife of one of his alleged victims.
A Warri based blogger, Warri Aproko Special published the story on its platform on Sunday with the picture of the victim.

The story is titled "POLICE BURST KEKE MAN SKULL FOR REFUSING TO GIVE THEM 100 NAIRA BRIBE."

The media house, which reports in Pidgin English, copied Governor Ifeanyi A. Okowa, Delta State Government, Nigeria Police Force, Delta State Police Command HQ, Asaba, Delta State Command, Committee for the Defence of Human Rights, noting that the post was to call on the parties to look into the issue.

"We dey use this post to call on Nigeria Police Force, Delta State Command to look into this matter with a view to bring the officers wey commit this crime against humanity to face the law because this is not policing," it said in Pidgin English. The Committee for the Defense of Human Rights (CDHR), Delta State branch under the leadership of Comrade Jonathan Giama had petitioned the Warri Area Commander, Nigeria Police Force, ACP Abubakar Argungun, calling for the prosecution of two erring police officers identified as Esezobor Felix and Ndubuisi attached to B' Division Warri for allegedly maiming a tricycle rider, Mr. Omesa Broderick.
The petition reads in parts: "We are in receipt of a complaint dated 23/8/2021 from one Mrs. Broderick Sandra, the wife to Mr. Omesa Broderick with respect to the subject matter.

"That on/about 12th August 2021, two police officers identified by the names 'Felix Esezobor' and 'Ndubuisi' respectively gruesomely attacked one Mr. Omesa Broderick and fractured his skull for no reason.

"That the said Mr. Omesa Broderick was plying the route of Estate Avenue and Okumagbe Estate when he was accosted by the said two police officers from B' Division Warri who demanded the tricycle particulars of Mr. Omesa Broderick's tricycle, popularly called Keke, which are supposedly in proper forms and same were given to the said police officers but they insisted Mr. Omesa Broderick must follow them to the police station and when Mr. Omesa Broderick queried their demand, behold, that was when they started torturing Mr. Omesa Broderick, until he collapsed and had his skull fractured.

"That it would be recalled this same police officer with the name 'Felix Esezobor' and his dreaded gang in the Nigeria Police Force attached to B' Division Warri, had in the past, beaten up one Mr. Solomon Bassey to stupor until he became permanently paralysed.

"That after Mr. Omesa Broderick passed out, the duo took Mr. Omesa Broderick's tricycle keys and left, leaving Mr. Omesa Broderick on the ground to bleed to death.

"That it took the intervention of passersby and sympathisers who rushed the said Mr. Omesa Broderick to the hospital in order to preserve his life.

"At Bryant Hospital, Warri, Mr. Omesa Broderick was diagnosed with 'craniotomy and traumatic brain injury' whose treatment had gulped a total sum of N5,000.000.00 with a daily hospital bill of N25,000.00." the petition added.

The foremost human rights organization however, highlighted demands on behalf of Mr. Omesa Broderick, from the Nigerian Police Force.

"An immediate disciplinary action should be meted out to the said police officers by names 'Felix Esezobor' and 'Ndubuisi' respectively.

"The refund of the sum of N5,000,000.00 (five million naira) by the aforementioned Police Officers being money currently spent as medical bill for Mr. Omesa Broderick at Bryant Hospital.

"The immediate return of the tricycle belonging to Mr. Omesa Broderick currently in the possession of 'Felix' and 'Ndubuisi'.

"The sum of N7,000.00 being the daily payment for the said tricycle whose value was N1,300,000.00 bought under an agreement branded as 'balance and take'.

"The sum of N50,000.00 being money for the monthly maintenance and upkeep of Mr. Omesa Broderick and his family."