BBNaija season 6 (Shine ya eye) housemate, Ikechukwu Sunday aka Cross has revealed that he is the first biological son of late 419 kingpin, Ezego who hails from Ihiala Anambra State.
The 30-year-old who says he enjoys making friends is also a business man based in Lagos.
Cross revealed how he pulled a gun at visitors who came to commiserate with his family when his father, Ezego died in mysterious circumstances.
He told fellow housemate, Peace during a conversation on Saturday that he was 15 years at the time:
"During that period, I was still in my anger mode. I went upstairs to my father's room and I saw a shotgun. I picked the gun up, I cocked it and I told everybody to get out. That time I was just 15 years old. These people were my uncle, aunties, and we're between the ages of 40-60.
"I cocked the gun and I was ready to kill if nobody left my house that time. Because I wondered what was going on, my father was dead."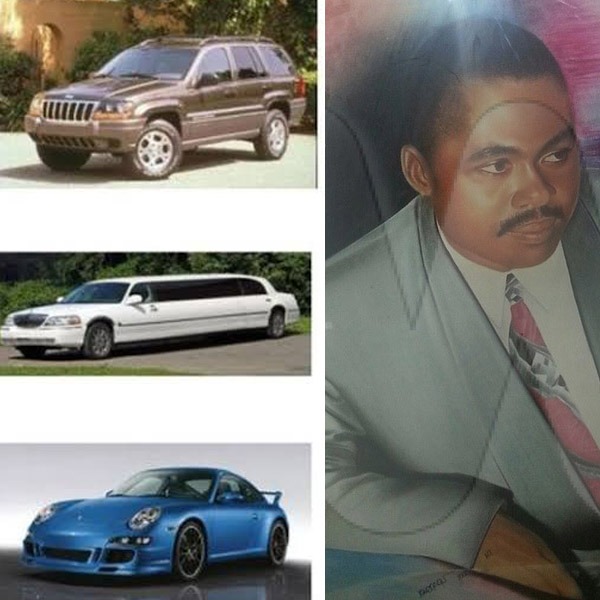 His father, Chief Victor Okafor popularly known as Ezego, who was regarded as the wealthiest Advance Fee Fraud (419) kingpin during his lifetime hails from Ihiala Anambra State.
Ezego, also known as King of Money, Udu Bunch, Young Millionaire was a school dropout who was reportedly disowned by his father after he was arrested alongside a robbery gang. He left for Lagos and mysteriously became a multi-millionaire.


He established Ezego Shopping Complex on Allen Avenue in Lagos (with a branch in Abuja) and the Ezego Plaza on the Murtala Muhammed International Airport Road in Abuja. He operated and managed one of Nigeria's largest electronics stores from these locations.

Vic-Winners International Limited, Ezego Nigeria Limited, Ezego Holdings Limited, Vitex Zinc Co. Limited, and Ezego Properties Limited were among his other businesses.

Ezego constructed homes, villas, and mansions all over the world, including one made entirely of glass. All of his real estate outside of Ihiala was valued at around half a billion naira in 1999.

With the marble used for the walls imported from Italy, the sprawling mansion that served as his country home in Ihiala was worth another N500 million.

Ezego had one of the biggest private car garages in Africa when he was alive. He was a car enthusiast who was constantly stocking his garages in Ihiala and Lagos with latest models.

Ezego met his untimely death in a ghastly accident with his convoy of posh cars on his way to his hometown Ihiala to celebrate Christmas in 1998.
He was rumoured to have been killed by the dreaded Okija deity. His corpse was said to have been deposited at the Okija Shrine.