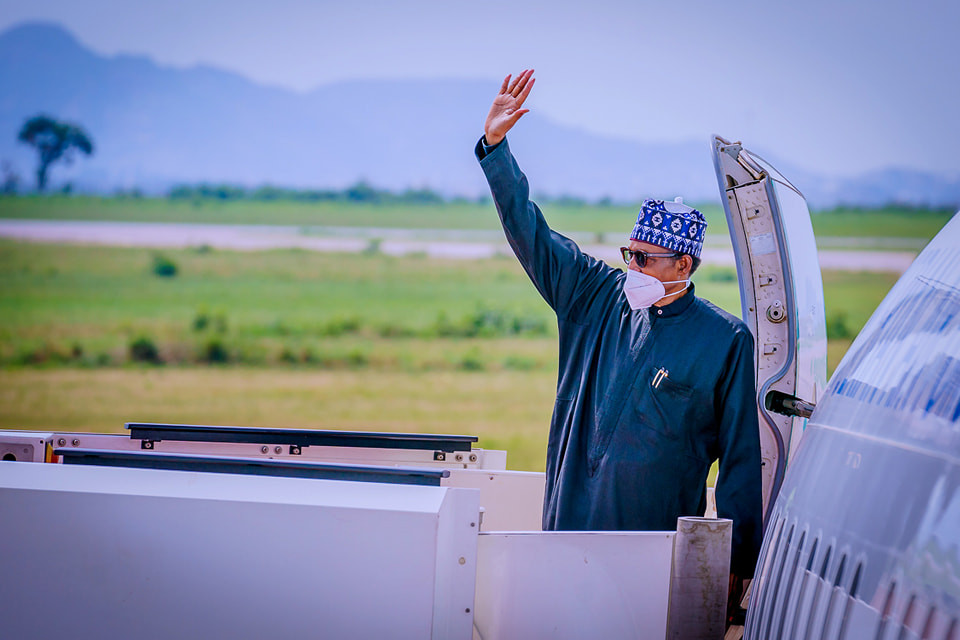 President Muhammadu Buhari has returned to Nigeria after spending 18 days in the United Kingdom.
Buhari was in London for a scheduled medical check up and he also attended an Education Summit.
Nigerians in the United Kingdom had protested Buhari's continued visit to the country for medical attention despite the moribund state of Nigeria's health sector.
The resident doctors in Nigeria were also on strike during Buhari's recent medical tourism in the UK.