IPOB members in the diaspora are protesting the continued detention and persecution of their leader, Mazi Nnamdi Kanu by the Nigerian government.

A protest march was held in Berlin and Dusseldorf Germany to register their grievances and call on the Nigerian government to immediately release Nnamdi Kanu and grant his request for peaceful secession of Biafra.

One of the IPOB members in Germany, Mr Kingsley Mmewuo regretted the injustice meted out to Kanu and members of IPOB both home and abroad.
Speaking with our correspondent, Mr Mmewuo who was leader of IPOB in Kebbi State before fleeing to Germany narrated how his family was murdered in Nigeria.
"I was IPOB leader in Kebbi State. In 2014, my two children Obinna and Ngozi were killed. My father, Emmanuel Mmewuo and wife, Abigail Mmewuo were also killed in Kebbi State. I had travelled to Portharcourt when I got the information that I was also on wanted list. My church assisted me to escape to Germany for my life in 2015.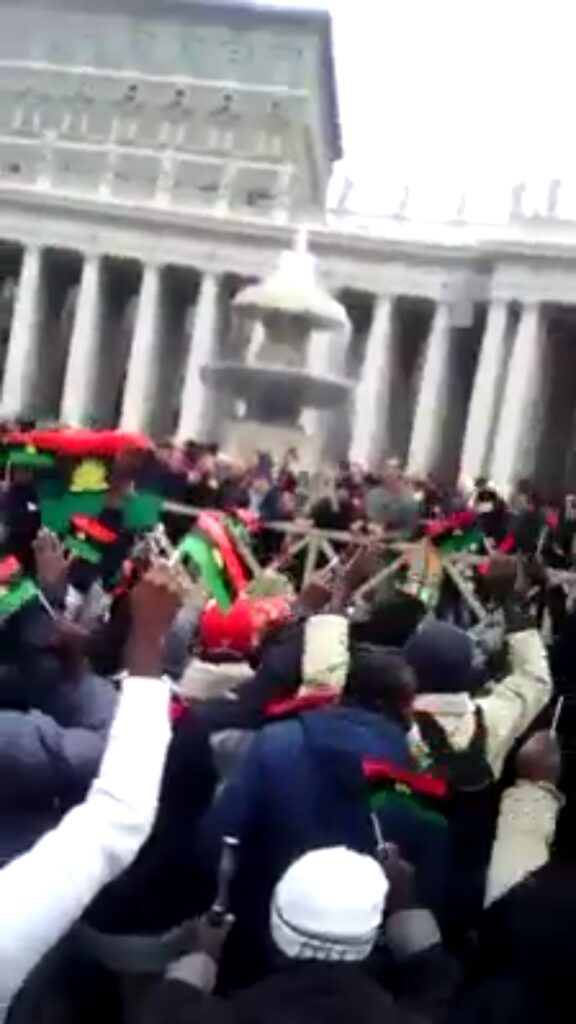 In 2018, my mother, Josephine also lost her life during the Biafra protest. It is very disheartening that I can't go back to Nigeria because I am in support secession of Biafra. The Nigerian government is after my life but Germany has been protecting me. We all saw what happened at Afaraukwu, Nnamdi Kanu's home town where more than 50 IPOB members lost their lives during the raid by soldiers. My lawyer has been trying his best to ensure that I am granted asylum since 2015. My life is in danger but I don't regret supporting Biafra and Nnamdi Kanu. " he said.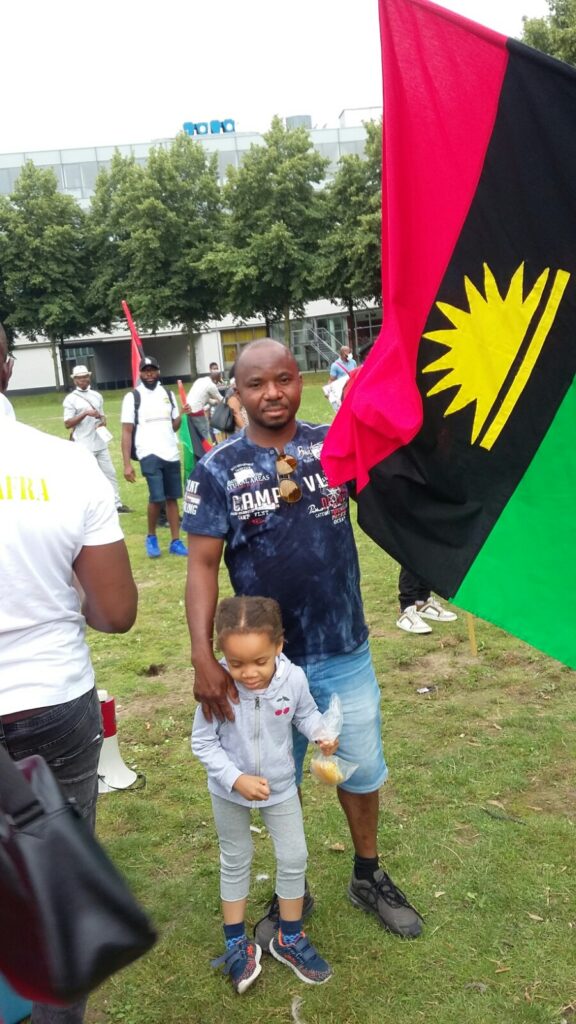 Nnamdi Kanu has been in DSS custody and was not produced in court during the last sitting at the Federal High Court Maitama Abuja on Monday, 26th July 2021.
The government lawyer, M.B Abubakar blamed Kanu's absence in court on logistics problem.
Kanu's lawyer, Mr Ifeanyi Ejiofor argued that his client's life was in danger.