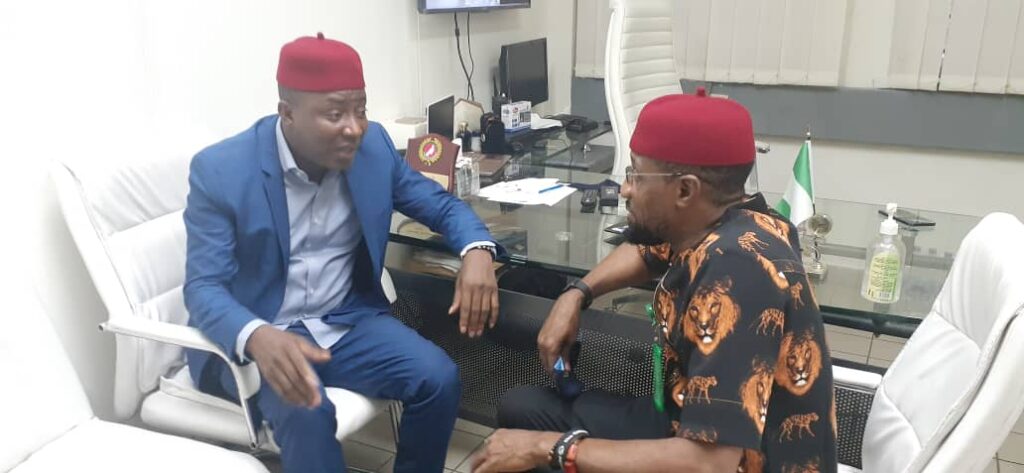 Film maker and Convener of Indigenous People of Nigeria, Mazi Dickson Iroegbu has narrated his ordeal at he hands of the Nigeria Police in Abuja during the trial of IPOB leader, Mazi Nnamdi Kanu on the 26th of July 2021.
Iroegbu had set out early in the morning with the rain to the Federal High Court Abuja to witness the trial as the anchor of a TV program Nigeria Right Now on AIT. Despite the well armed security personnel within the area, he approached the court premises and identified himself to the DSS personnel who checked his name and dismissed him as his name was not included as accredited media. He engaged them about obstructing press freedom by only accrediting 10 media organizations. He was redirected to another gate where he was recognized as a media practitioner and was about entering the gate when a DSS woman threatened to shoot him and commanded him to leave immediately.
According to him, Omoyele Sowore, publisher of Sahara Reporters also appeared on the scene with his camera man and the same command was applied to him. The DSS woman cocked her gun at both of them and commanded the police to arrest them. At this point both him and Sowore were grabbed and thoroughly brutalized by the police who threw them into the back of the hilux van with a gun pointed at his head like a criminal. Sowore's clothes were also torn by the police.
They were driven to a police station at the nearby Federal Secretariat and handed over to the DPO, Mr A.A Hassan who identified them as media practitioners. The DPO stated that they were taking orders from above as both of them wondered they were humiliated by the police in a democratic dispensation. They were later cautioned and released same day.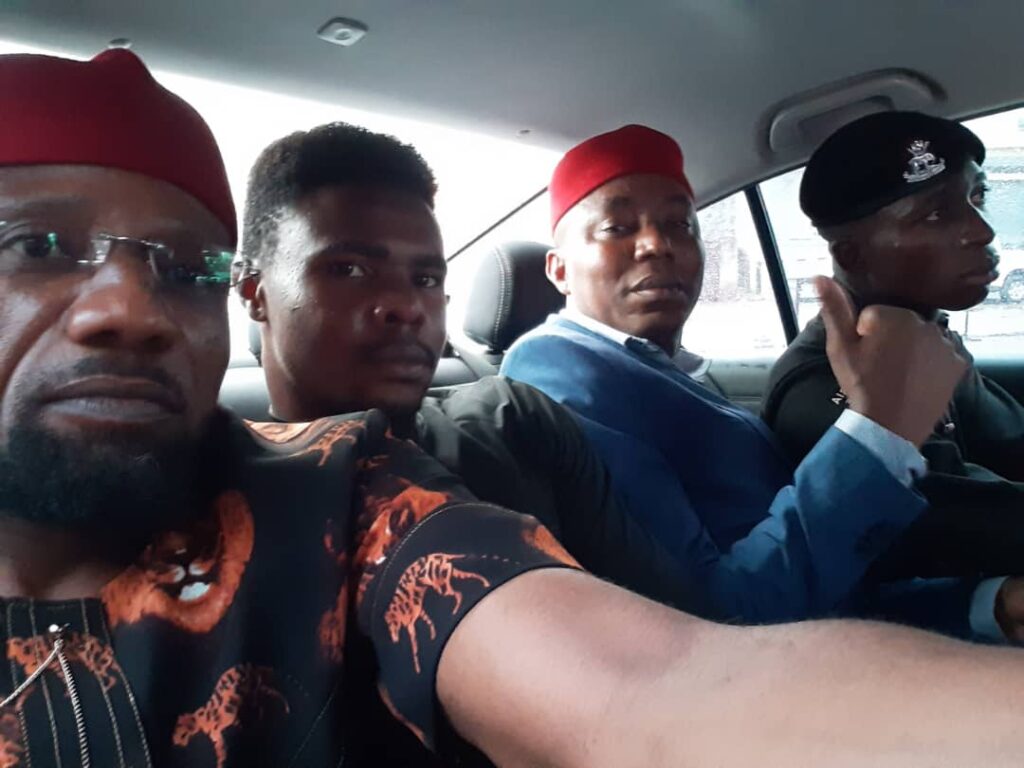 "Nnamdi Kanu's case is of both Nigeria and global interest. The media should not be gagged from reporting it. There is need for the armed forces to go for re-orientation to change their way of managing civil matters. You cannot restrict the press from reporting such a court case in a democracy. It is important that the government threads with caution and allow the rule of law to take its course. If Nnamdi Kanu is found gulity, he will face the law. If he is not found gulity, he will also be discharged and acquitted. We want justice for everyone. That's the reason why I went to the court. I am not an IPOB member. I am the convener of IPN and an Igbo man. In fact a DSS lady was angry that I dressed in our traditional Isiagu regallia. I am an unapologetic Igbo man. And I came in solidarity with Nnamdi Kanu whose only offence is demand to self determination. He wants a referendum. He never jumped bail. His home and community was invaded and more than 20 people were killed. Let us allow the media to see transparency in this matter. Why are the terrorists and bandits not attacked same way Kanu is being attacked by this government? The Indigenous People of Nigeria are strongly behind Nnamdi Kanu and it is not an Igbo issue. The government must change tactics. " Iroegbu told our correspondent.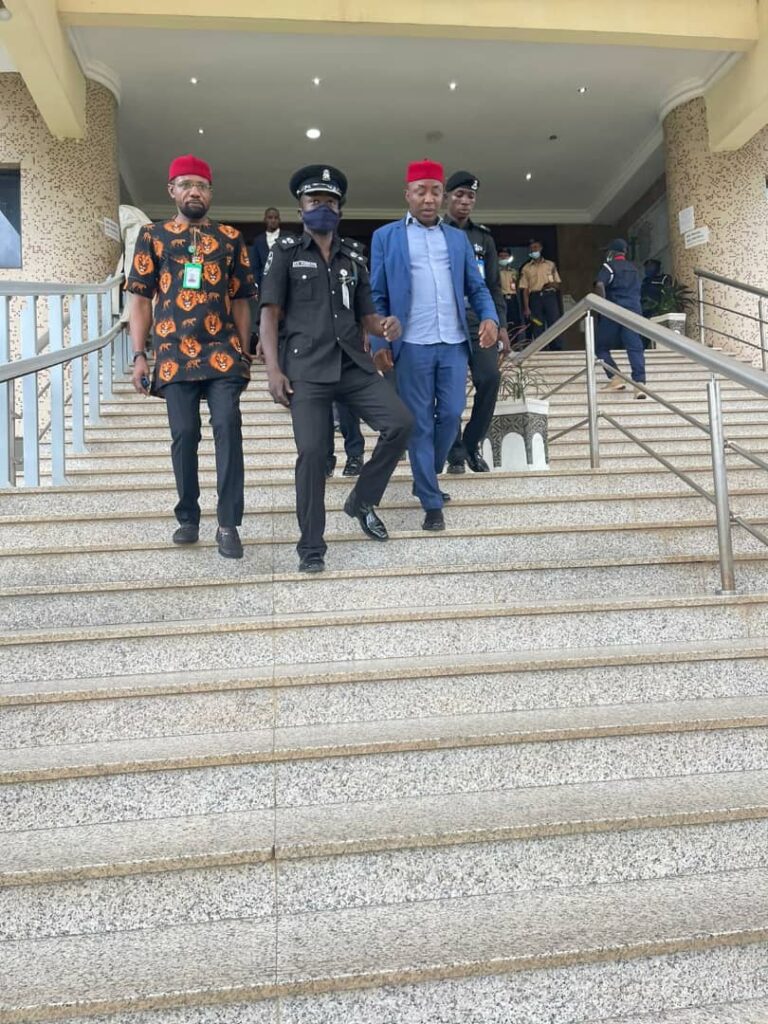 He also commended Sowore for coming to court to support Nnamdi Kanu and for being consistent in the human rights struggle. On the adjourned date of October 21, Iroegbu is already making arrangments to have one million Nigerians in court with the Nigerian flag to prick the conscience of the nation to serve justice to all the geopolitical zones of the country. He also condemned the arrest of Yoruba Nation agitator, Sunday Igboho in Benin Republic and assured that the Indigenous People of Nigeria will stand and speak for him.