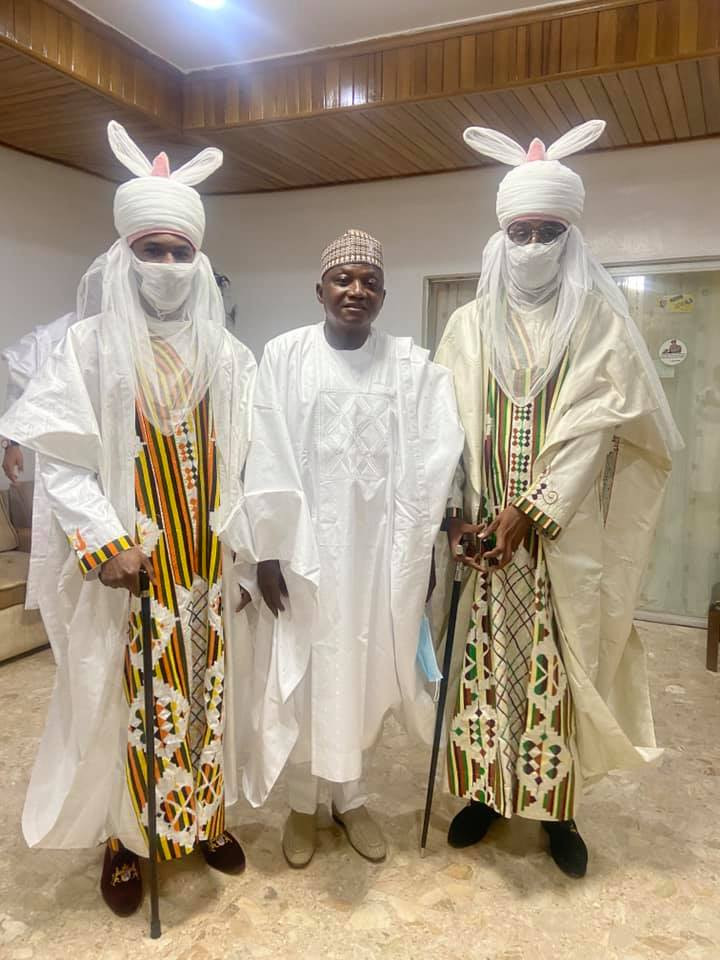 Yusuf, son of President Muhammadu Buhari, has been given a chieftain title, Talban Daura in his hometown, Daura in Katsina State.
Katsina is one of the hotbeds of banditry in the North-West region with the Governor, Aminu Masari, acknowledging most times that the government needed military help to combat the rampaging criminals.
On Tuesday, the Presidential spokesman, Garba Shehu, disclosed Yusuf's taking of chieftain title via his Facebook page.
He shared pictures of Yusuf in royal attire alongside another royalty, Musa Daura, the Dan Madamin Daura.
In June, Yusuf got married to Zahra Bayero, daughter of Emir of Bichi in Kano State, Nasir Bayero.
Yusuf is a 2016 graduate of the University of Surrey, Guildford, United Kingdom while Zahrah was a student of Architecture in the United Kingdom.
On December 27, 2017, Yusuf was involved in a ghastly power bike accident around the Gwarinpa area of the Federal Capital Territory, Abuja.
He was stabilised for about a month at an Abuja hospital before he was flown abroad for treatment. He returned to Nigeria from the medical trip on March 1, 2018.
Emir of Daura, Alhaji Umar Farouk Umar conferred the traditional title 'Talban Daura' on Yusuf Buhari.
Talban Daura is said to be a top traditional title in Daura Emirate of Katsina state.
The groom-to-be was honoured at a turbaning ceremony held at the palace of the Emir on Tuesday, July 20.