Winners have emerged at the National Spell It Battle of Champions organized by World Best Educative TV for Private Schools in the South East of Nigeria.
The grand finale of the event took place in Enugu State Township Stadium with 7-years-old Oluebube Kweneojor Ofuonye clinching the second overall best position.
The youngster represented his school, Beginners Basic School Aba, Abia State in the well-attended competition.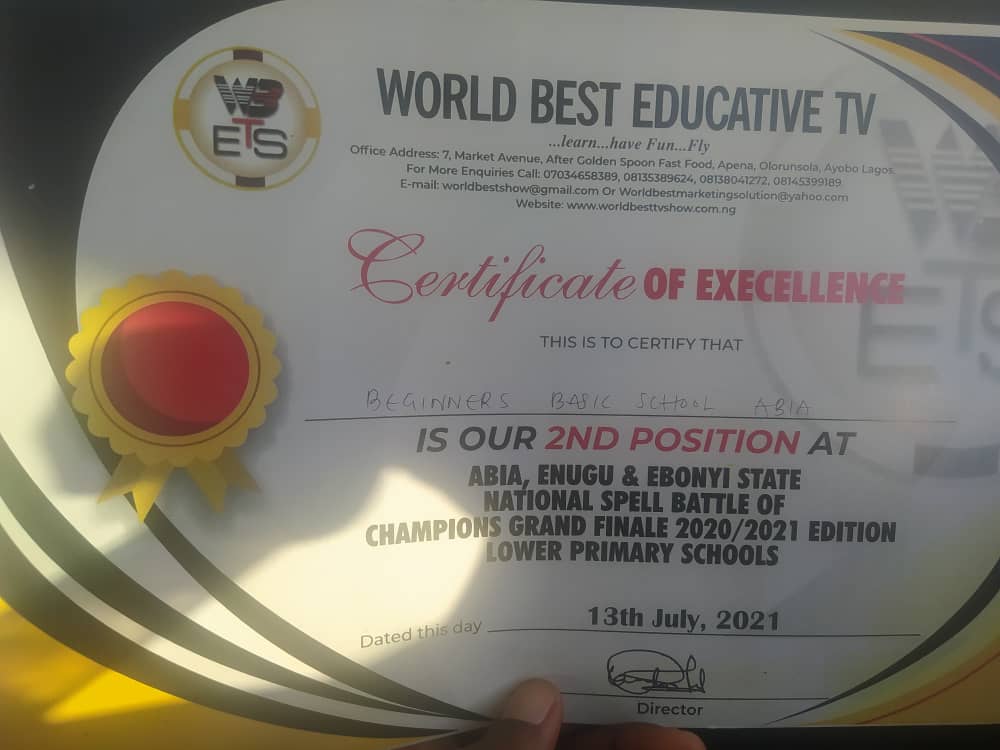 His father, Michael Ofuonye who was visibly elated told our correspondent that Oluebube has made him and his household proud by winning the spelling bee competition.
A plaque, a medal and a prize money was given to Oluebube for achieving the feat.